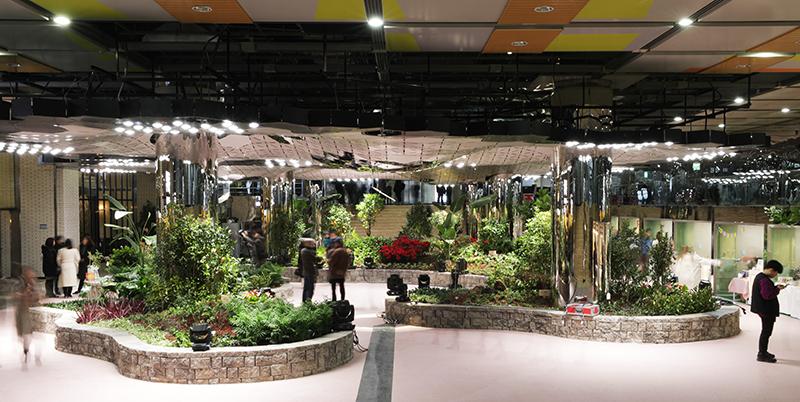 By Xu Aiying and Lee Hana
Photos = Kim Sunjoo
Video = Choi Taesoon
Seoul | Dec. 13, 2019
Seoul Metropolitan Government on Dec. 13 unveiled an underground solar-powered garden.
Solar Garden, located in the northern underground passage of Jonggak Station, is, as the name suggests, a sun-lit spot. Using remote light collectors installed at ground level, the garden transfers concentrated solar power through specially made lenses to bring natural light to people and plants underground.
Visible from the ground floor are eight light collectors following the sun's orbit that collect solar energy. The energy is transferred through a transparent pillar to the garden below, and on overcast days, the garden is automatically lit using LED lights.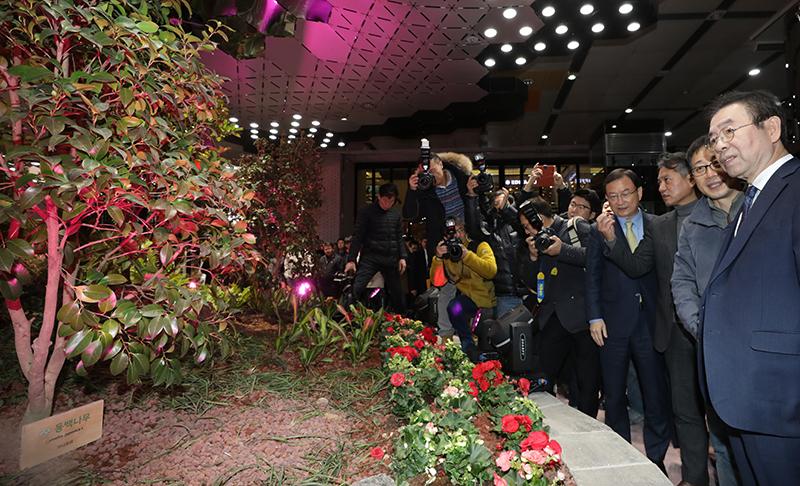 The garden boasts some 37 plant species including citron, kumquat and lemon trees.
The opening ceremony attracted over 150 guests including Seoul Mayor Park Won-soon and Jongno-gu Office chief Kim Young-jong.
"A space that was once left unused and seen only as a passageway has been transformed by technology into a place where trees grow in sunlight underground and people come to rest," the mayor said.
"Jonggak Station's Solar Garden is a test bed for the future of innovation and has sparked a vision for reinventing Seoul's unused underground spaces."