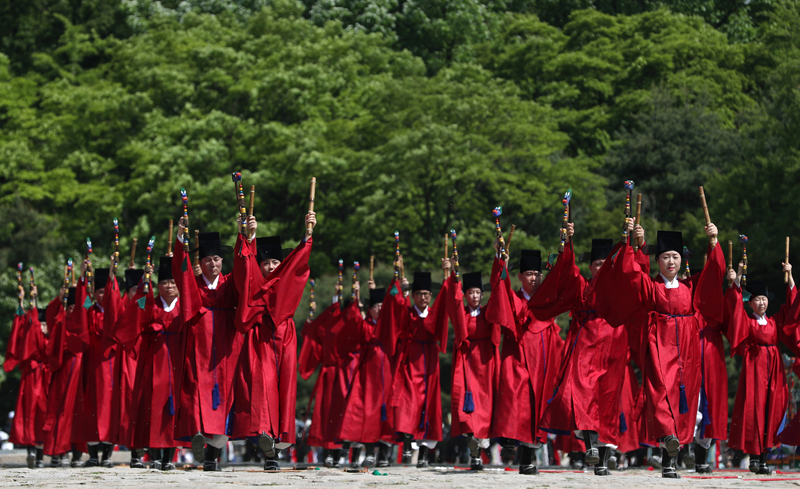 By Jeon Han and Lee Jihae
72.7%.
This is the percentage of foreign nationals who have a positive image of Korea according to a poll conducted last year on 8,000 respondents from 16 countries (including Korea) on Korea's national image.
Conducted by the Korean Culture and Information Service, an affiliate of the Ministry of Culture, Tourism and Sports, the study found that 76.7% of foreign respondents expressed an overall positive image of Korea, or 11.9% percentage points higher than the figure among Koreans (64.8%).
The biggest factor behind the positivity was Hallyu (Korean Wave) led by K-pop. The survey, however, also showed that the respondents had good impressions of the country from both direct and indirect experiences and knowledge about the country, not merely due to Korean pop culture.
The respondents gave 5,453 reasons for seeing Korea in an overall positive light. The most cited reason was K-pop acts (13.7%), followed by Korean food (9.5%), culture (8.1%), cutting-edge technology (6.3%), corporate brands (5.5%) and sports (4.9%).
The percentage of people impressed with Korea for reasons other than Hallyu such as economy, national security and society was high among developed economies such as the U.S., the U.K., France and Germany. Such respondents said they got much of their information about Korea from broadcast media, newspapers and magazines.
Respondents from Southeast Asia, the Middle East, and Central and South America expressed a predilection for Korea not merely due to Hallyu but because of diverse reasons such as Korean food and cosmetics. Ninety percent of respondents from Southeast Asian countries, a region with which President Moon Jae-in is trying to increase exchanges with through the New Southern Policy, expressed a positive view of Korea.
The poll also said 86.6% of respondents said they came to like Korea after visiting the country. The government has set as important tasks "overseas promotion of tourism to Korea," "peaceful solutions to inter-Korean problems," and "a friendly attitude by Koreans toward foreigners" to boost the country's image abroad.