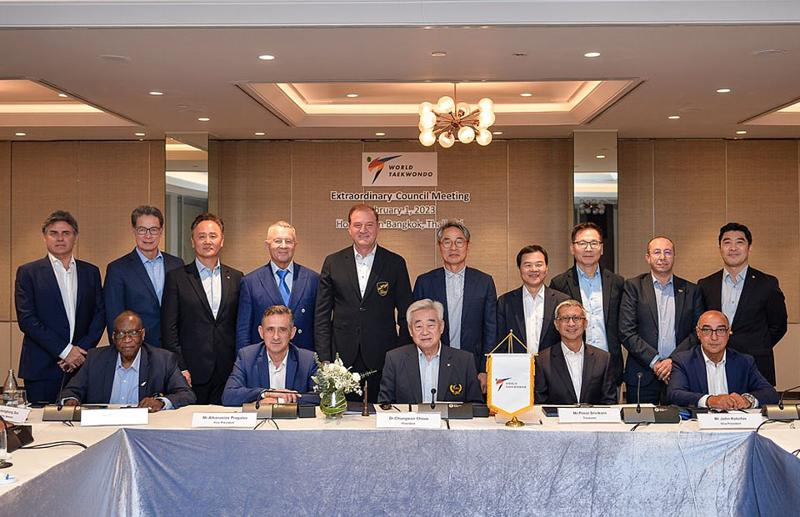 By Yoo Yeon Gyeong
Chuncheon, Gangwon-do Province, will host next year's World Taekwondo Junior Championships.
The World Taekwondo (WT) Council on Feb. 1 held an extraordinary meeting in Bangkok, Thailand, to announce the provincial city's winning bid to host the 2024 tournament.
Chuncheon beat out Sarajevo, the capital of Bosnia and Herzegovina, and Hong Kong for the bid, allowing Korea to host the competition for the first time in 20 years since the 2004 edition in Suncheon, Jeollanam-do Province.
Debuting in 1996 in Barcelona, Spain, the biennial tournament saw its 2020 edition canceled due to COVID-19.

The council also approved Chuncheon hosting from Aug. 18-24 the World Taekwondo Beach Championships, Octagon Diamond Games (taekwondo in an arena surrounded by diamond-shaped structures) and World Demonstration Team Championships.

On the eligibility of competitors from Russia and Belarus, the council expressed full support for the stance of the International Olympic Committee (IOC) to respect the rights of all athletes without discrimination.
"We decided to continue discussion and cooperation with the IOC to pave the way for Russian and Belarusian athletes to compete as neutral competitors under strict conditions at WT competitions including qualifiers for the 2024 Paris Summer Olympics," it added.
dusrud21@korea.kr