The world's top figure skaters took part in a test event for next year's PyeongChang 2018 Olympic and Paralympic Winter Games in Gangneung, Gangwon-do Province, one of the three Olympic host cities, alongside Pyeongchang and Jeongseon.
On Feb. 18, a total of 23 female figure skaters competed in the ladies' free skating competition at the ISU Four Continents Figure Skating Championships 2017. The competition served as a rehearsal for the upcoming PyeongChang Games next year. Regardless of whether or not they won a medal or where they placed, all the athletes had some touching moments on the ice, every step of the way, moments that will unfold again next year at the same venue.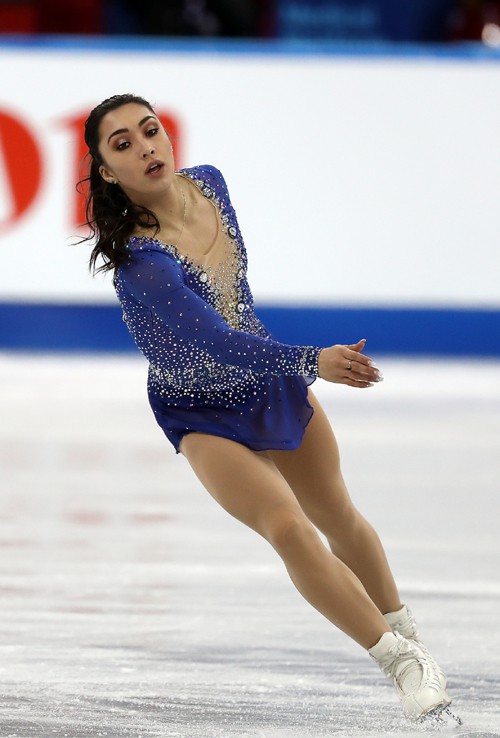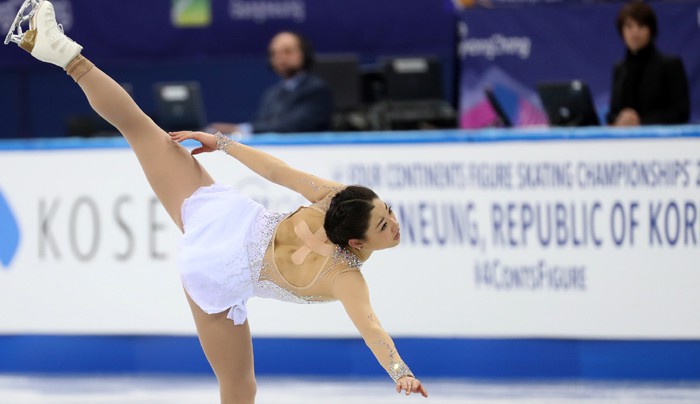 The skaters completed one challenging element after another in their respective four-minute performances, sending the crowd into total awe. The audience gave a big round of applause to every performer, no matter where they came from.
The crowd was deeply moved by the sight of skaters who fell over but got right back on their feet, holding their smile to the end. Some fans responded with a token of support by throwing gifts onto the ice, traditionally stuffed dolls or flowers, in the hopes that the Olympians would revive the very touching moments once again next year.
The gold medal went to Mihara Mai of Japan. The Japanese skater won the highest score of 134.34 points among other competitors, winning the championship with a combined score of 200.85, with 66.51 points coming from the Feb. 16 short program. She was followed by Gabrielle Daleman of Canada in second place with a total score of 196.91. Mirai Nagasu of the U.S. came in third place.
"Figure Skating Queen" Kim Yuna, the first-ever Korean gold medalist in figure skating and currently an honorary ambassador for the PyeongChang Olympic Games, attended the awards ceremony, giving words of encouragement to the Olympians who might make history in Gangneung next year.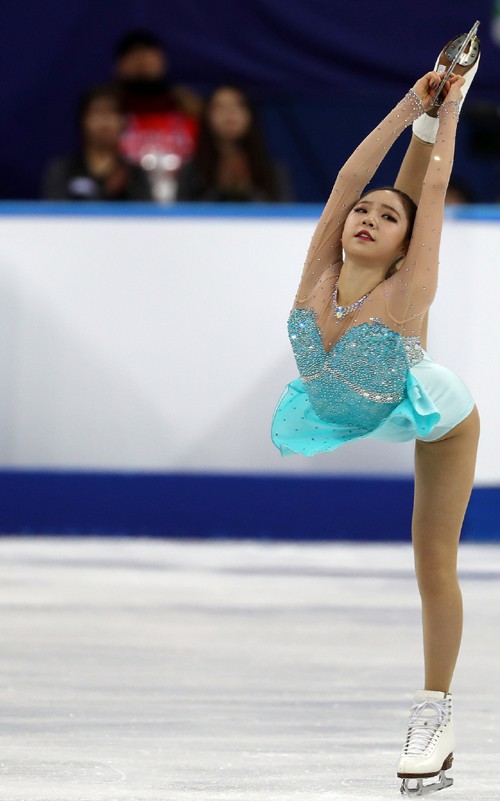 Finally, Korean skaters who dream of being the next Kim Yuna ended up with no medals, but hope for a better outcome next year. Choi Dabin earned a total of 182.41 points — 120.79 from the free skating event and 61.62 from the short program — putting her in fifth place. Son Suh-hyun fell far behind with several falls, finishing in 19th place. Kim Nahyun, who gained the 17th top score of 45.95 in the short program, had to withdraw due to severe pain in her ankle.
By Sohn JiAe
Korea.net Staff Writer
Photos: Jeon Han Korea.net Photographer
[email protected]