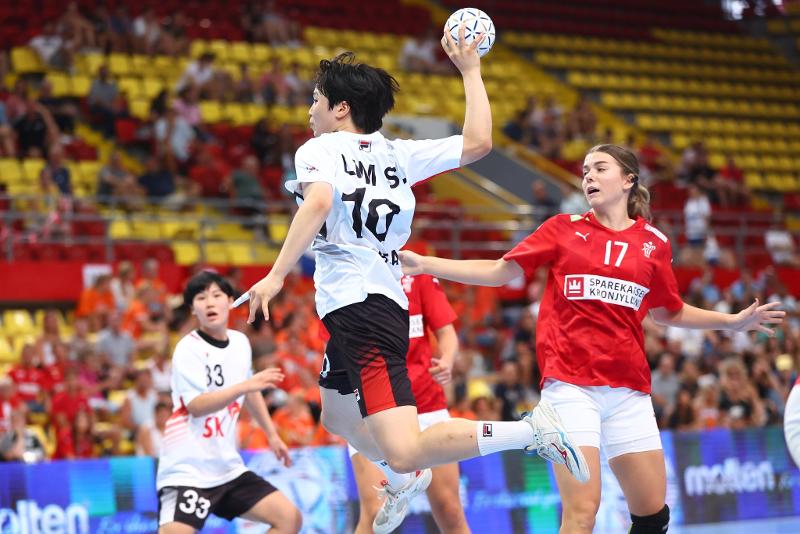 By Israa Mohamed
Photos = International Handball Federation's official Facebook page
Korea is the first non-European country to win the Women's Youth Handball World Championship of the International Handball Federation (IHF), a competition for players under age 18.
The national team on Aug. 10 defeated Denmark, 31-28, in the final of the ninth tournament in Skopje, North Macedonia.
Kim Min-seo earned Most Valuable Player honors and led the team with nine goals in the championship, with teammate Lee Hae-won adding seven.
The 32-team tournament saw Korea defeat several European powers.
After beating Switzerland, Germany and Slovakia in the group stage and Romania and Netherlands in the main round, Korea overcame Sweden in the quarterfinals and Hungary in the semifinals. Thus the team was a perfect 8-0 in the runup to the final.
Korea is the only non-European country to advance to the tournament's semifinals and finals, having finished second in 2006 and third in 2016 and 2018.
The IHF on Aug. 10 said on its website, "Starting as an outsider, with opponents not knowing what to expect from them, the Asian side (Korea) have deployed their fast-paced brand of handball, with plenty of passes, an outstanding rhythm and great connection between the players."
"The 30:29 win against Hungary, which surely was the best game of the 2022 IHF Women's Youth World Championship, was the culmination of Korea's great journey in the competition."
Head coach Kim Jin-soon told the IHF in an interview, "We focus on basic skills and we are trying to adapt to the modern game. As we do not have tall players, we believe that we can win by using our speed."
Korea had the shortest average height of 168 cm in the tournament, but Kim Min-seo, Lee and Cha Seo-yeon showed their world-class competitiveness through systematic movement and speed on offense.
MVP Kim finished second in the championship in both scoring and assists. Lee as right back and Cha as right wing were also named to the all-tournament team.
Members of other competing squads and fans from North Macedonia were often seen cheering for Korea throughout the competition.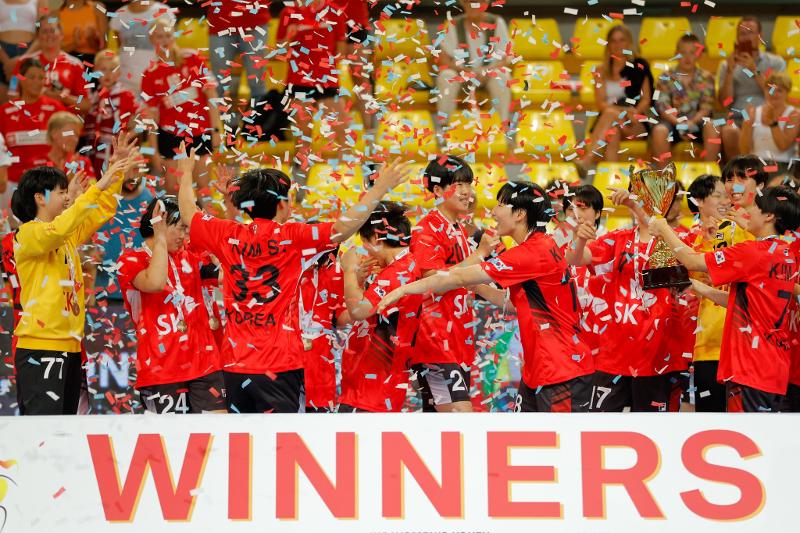 ess8@korea.kr