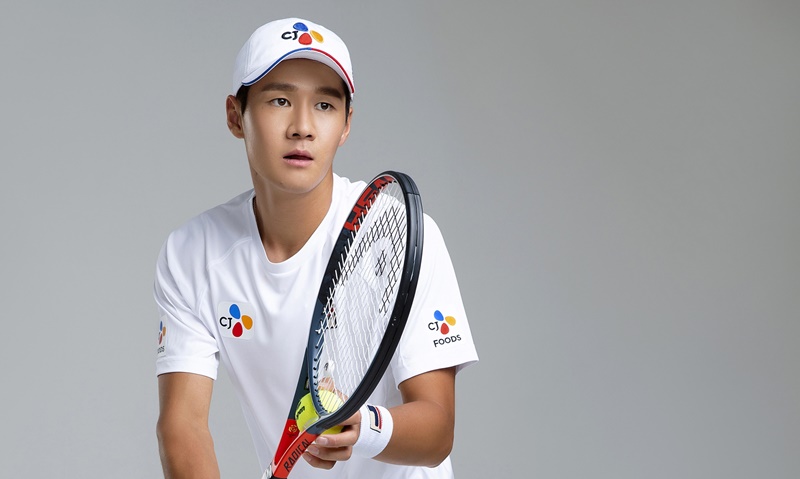 By Kim Yeojin and Yoon Hee Young
Kwon Soon-woo (24, Dangjin City Hall) has captured his first title on the Association of Tennis Players (ATP) Tour in the men's division.
The world's 82nd-ranked player on Sept. 26 won in two straight sets in 96 minutes over the 65th-ranked James Duckworth of Australia in the final of the Astana Open in Nur-Sultan, Kazakhstan.
Kwon won prize money of USD 47,080 (KRW 55 million).
The day before, Kwon dramatically rallied to beat world No. 34 Alexander Bublik from Kazakhstan in the semifinals, 2-1. In the final, the Korean secured victory with a backhand return.
Kwon is the first Korean to win an event on the ATP Tour in 18 years, the last one being Lee Hyung-taik, who in January 2003 won the Adidas International in Sydney, Australia.
Earning 250 points after his win, Kwon moved up 25 spots from last week to No. 57 in the ATP Tour rankings released on Sept. 27.
This beat his previous career high of 69th in March last year.
Korea's highest ATP ranking was 19th by Chung Hyeon (25, now ranked 284th), who in April 2018 advanced to the semifinals of the Australian Open.
The ATP organizes men's tennis tournaments worldwide. The Grand Slam is the highest tier, followed by the ATP Masters 1000 and Tour 500 and 250 series.
Kwon's win came in his 250th tournament.