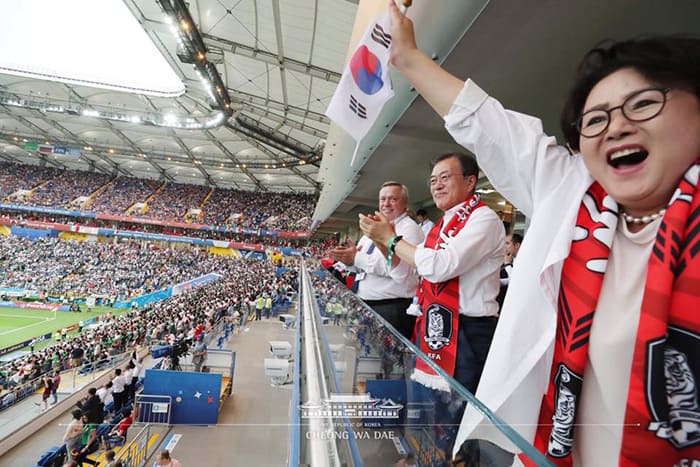 By Yoon Sojung
Photos = Cheong Wa Dae Facebook
President Moon Jae-in and first lady Kim Jung-sook visited the Rostov Arena in the southern Russian city of Rostov-on-Don on June 23 to support Korea in its match against Mexico in Group F.
President Moon has now become the first Korean leader to ever attend a World Cup match where Korea faced off against another country.
While watching the game, President Moon had a chat with FIFA President Gianni Infantino about the prospects of the two Koreas co-hosting a future World Cup.
President Moon said, "Earlier, I mentioned the possibility of the two Koreas co-hosting a World Cup and it seems to have a bit more possibility."
"You better be preparing starting now," said the FIFA president.
"It was just one year ago when you first mentioned co-hosting the competition, but many things have happened since then," he said.
"Your passion, persistence, and the values you cherish have shown power," said Infantino.
This was Korea's second match in Group F at the World Cup. Korea did score one goal, but lost the game 2-1 to Mexico. Korea will have its third Group F match against Germany in Kazan on June 27.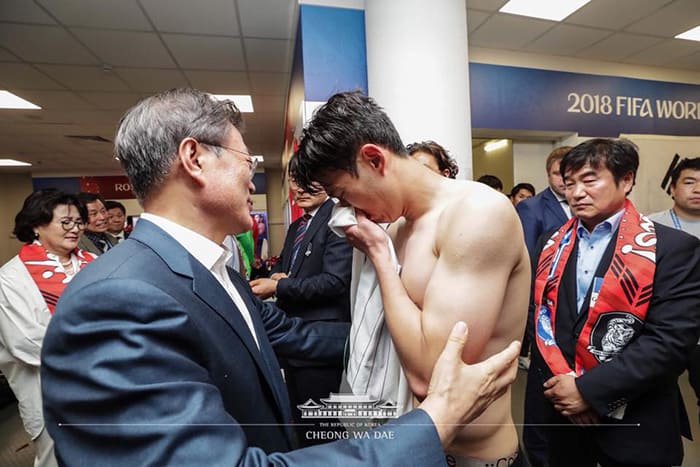 arete@korea.kr