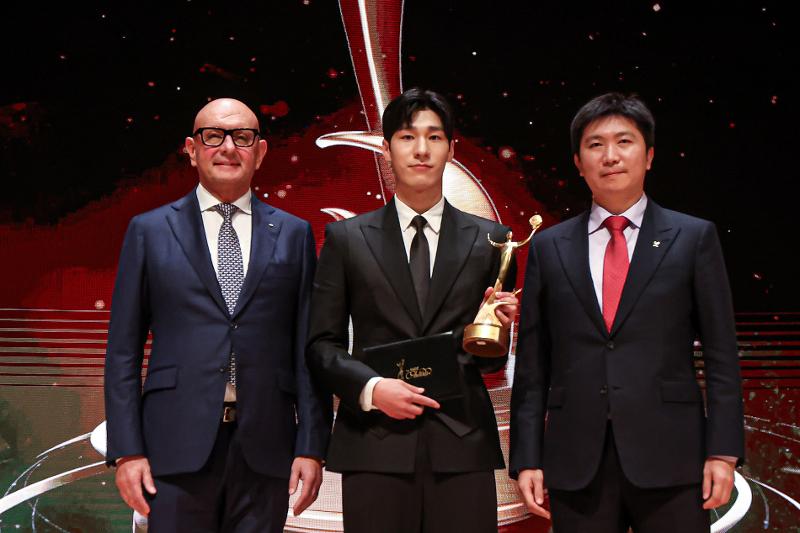 By Yoon Sojung
Photos = Korean Sports & Olympic Committee
Short track speedskater Hwang Dae-heon, who won the gold medal at this year's Beijing Winter Olympics, has earned the Association of National Olympic Committees (ANOC) Award for best male performance of the Games.
ANOC on Oct. 19 held the awards ceremony at the Seoul COEX in the city's Gangnam-gu District.
In February, Hwang won the gold in the men's 1,500 m and the silver in the 5,000-m relay at the Beijing Olympics.
Established in 2014, the ANOC awards honor athletes who display outstanding skills at either the Summer or Winter Olympics and world championships.
The honor for best female performance went to freestyle skier Ailing (Eileen) Gu, a dual citizen of the U.S. and China who won two golds in Beijing this year competing for China.
Sven Kramer, the Dutch speed skating icon who retired after the Beijing Games, received the award for outstanding sport career.
The Canadian women's ice hockey team, which regained the gold in Beijing after four years, won best female team performance while the Swedish curling team won the honor for men.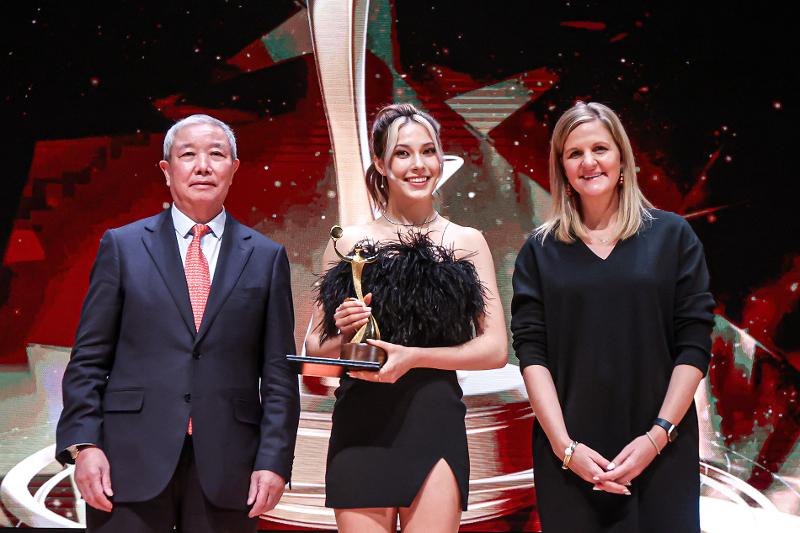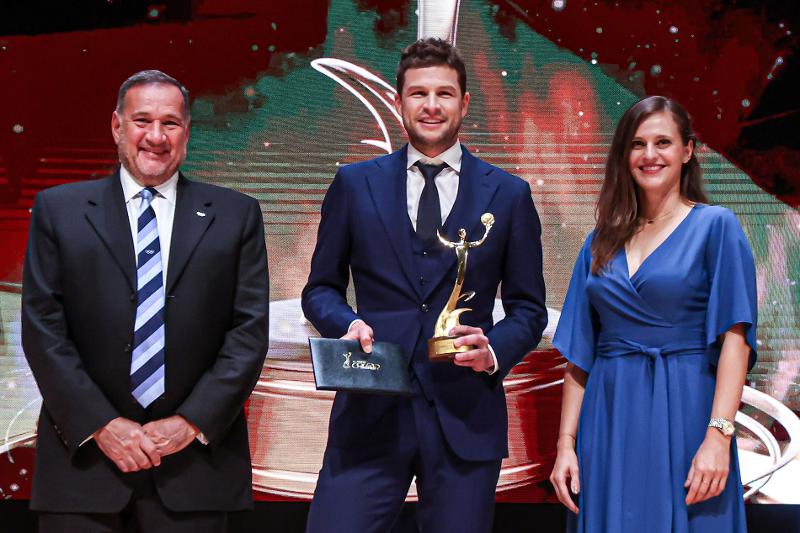 arete@korea.kr