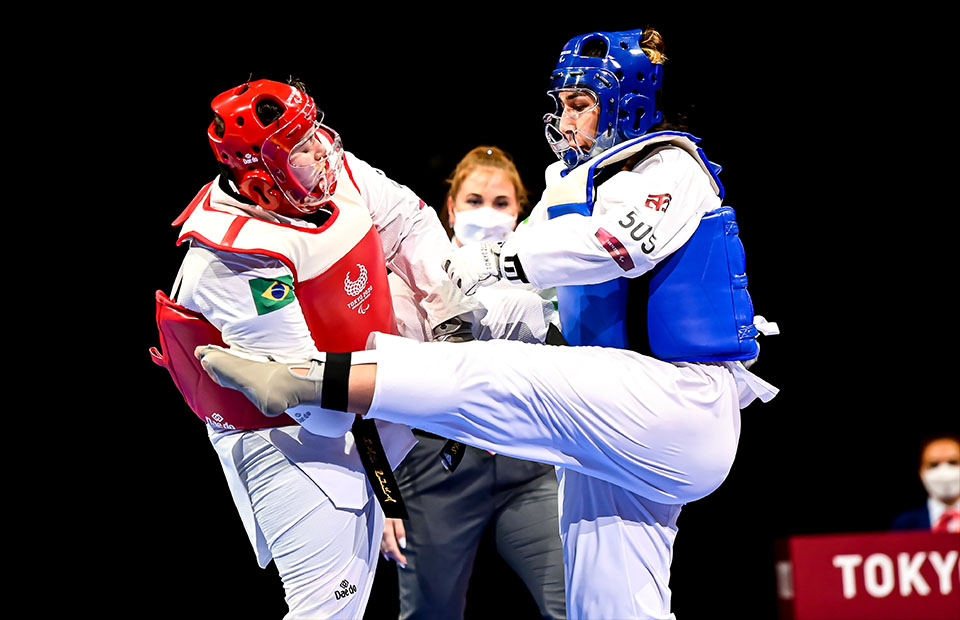 By Israa Mohamed

Taekwondo will be an official event at the Paralympics for the third time in a row.

The International Paralympic Committee (IPC) on Jan. 30 in an executive committee meeting approved 22 official sports for the 2028 Los Angeles Paralympics including taekwondo.
This will be the third consecutive Paralympics with taekwondo starting from the 2020 event in Tokyo, Japan, and continuing with the 2024 edition in Paris and that in Los Angeles four years later.

The 22 events at the 2028 event include taekwondo, athletics, archery, cycling, equestrian, judo, shooting, swimming, table tennis and triathlon and wheelchair basketball, fencing, rugby and tennis.
In November 2021, the IPC expanded the weight classes of sports for both men and women at the Paris tournament next year from three to ten and drastically upped the athlete quota from 72 to 120.
The number of weight classes and athlete quotas for taekwondo at the Los Angeles Paralympics will be confirmed later.

World Taekwondo President Choue Chungwon said, "With the successful debut of taekwondo at the 2020 Tokyo Paralympics, we will keep holding events worthy of celebration," adding, "I thank everyone who has shown continued interest and support for para taekwondo."
Since its debut as an official event at the 2000 Sydney Summer Olympics in Australia, taekwondo at the Los Angeles tournament will mark its eighth straight Olympic appearance.
ess8@korea.kr