The 2015 Gwangju Summer Universiade, a festival for student athletes from around the world, kicked off in Gwangju on July 3.
Over 13,000 athletes from 146 countries are participating in the 28th Summer Universiade, competing for 272 gold medals in 21 disciplines.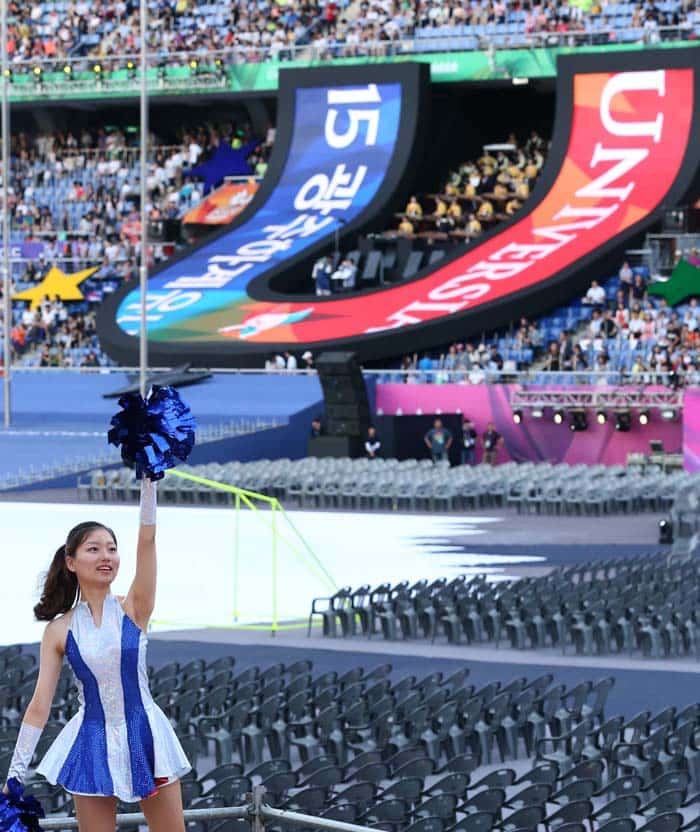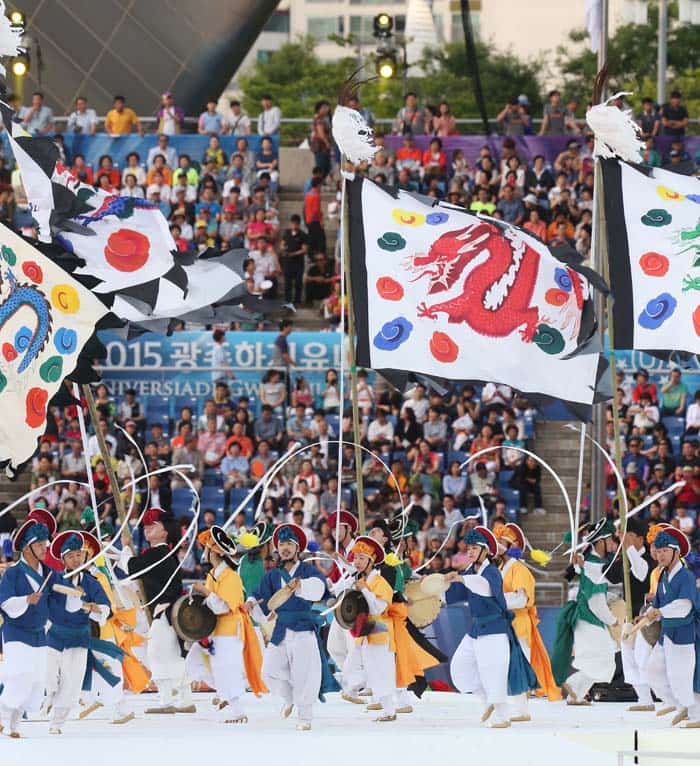 The "U are Shining" opening ceremony for the Gwangju Summer Universiade was held over three hours, beginning at 7 p.m. on July 3.
Some 40,000 spectators gathered in the main stadium for the opening ceremony. They watched a traditional farmers' dance and an air show by the Korea Air Force's aerobatic display team, the Black Eagles, during the welcoming ceremony held before the official opening events. Then, the Korean national flag, the Taegeukgi, was hoisted and the Korean national anthem resonated across the stadium.
After the welcoming ceremony, groups of athletes marched into the stadium. In alphabetical order in English, the Afghan athletes entered the stadium first while spectators waved their hands to cheer them on. Brazilian athletes entered the stadium with a placard that read in Korean, "Thank you for Gwangju's hospitality." Omani athletes had a similar placard, and the Uruguayan athletes marched in with a placard that read, "Thank you. Uruguay loves Gwangju." The Korean athletes, as the host country, came in last, the 146th country to enter the stadium.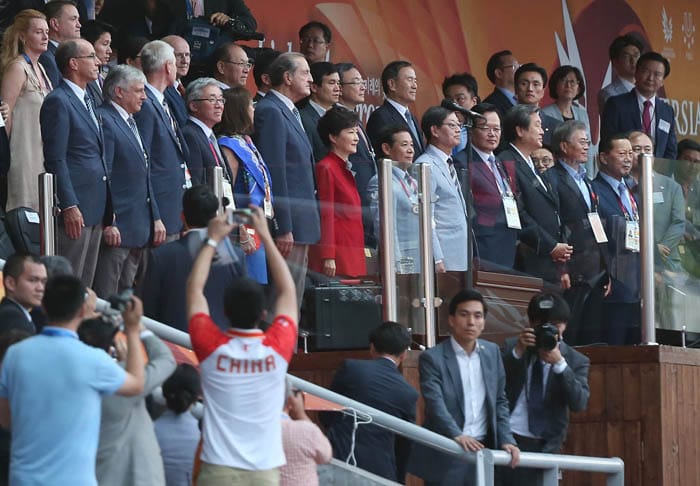 After the athletes entered the stadium, various performances were held as part of the opening ceremony. An art work containing the image of the "Proper Sounds for the Instruction of the People" (1446) (the "Huminjeongeum"), the document describing the Korean Hangeul alphabet, appeared to symbolize the process of gaining knowledge through writing. The development of civilization, including sports, science, technology, arts and history, were all represented during the ceremony.
In the second part of the ceremony, a welcoming speech, an opening speech and a declaration of the Universiade's opening by President Park Geun-hye were made, followed by the entrance and hoisting of the Universiade flags.
Pop star Yunho from the duo TVXQ and traditional gugak vocalist Song So-hui starred in the ceremony. They delivered Gwangju's message of life and love, which was followed by a traditional Daedongnori dance and musical performance.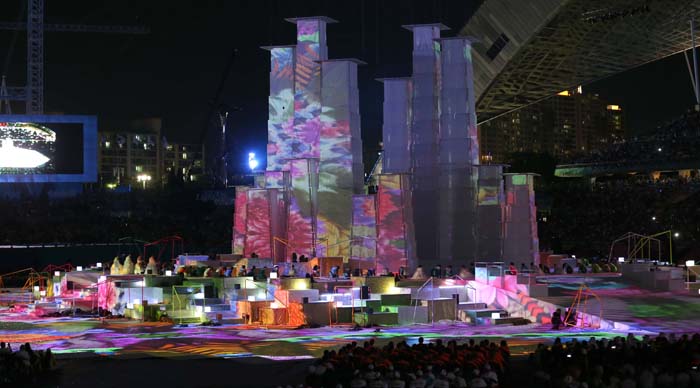 At 10 p.m., triple jumper Kim Deok-hyun, who won a silver medal at the 2014 Incheon Asian Games, entered the stadium with the torch. Former baseball player Park Chan-ho and gymnast Yang Hak-seon were handed the torch to light the Universiade flame.
The Gwangju Universiade will be held at 69 venues across Gwangju, North and South Jeolla-do provinces and Chungcheongbuk-do Province (North Chungcheong Province). The games continue until July 14 when the closing ceremony will take place.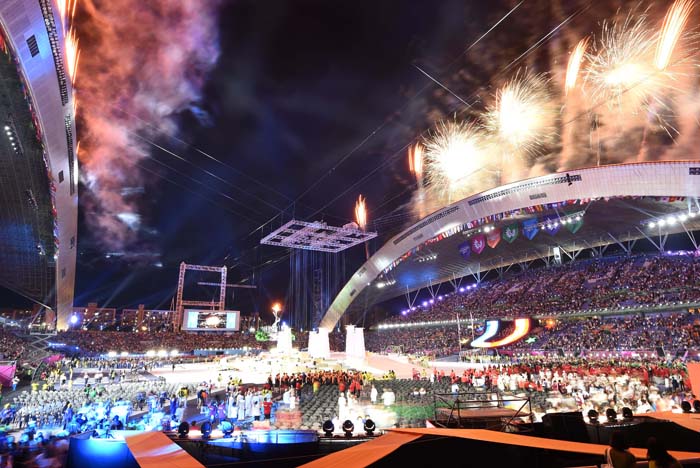 By Limb Jae-un
Korea.net Staff Writer
Photos: Jeon So-hyang, Ministry of Culture, Sports and Tourism
[email protected]