Night tours of Gyeongbokgung Palace began on Sept. 1. The tour allows visitors to taste some royal cuisine, to appreciate some traditional gugak music and to enjoy the autumn air at night as they stroll across palace grounds.
The Starlight Tour at Gyeongbokgung Palace will run from Sept. 1 to 17. It involves a night tour of the northern gardens of the palace that used to be closed at night.
Visitors will begin their tour with some royal cuisine at the Sojubang, the court kitchen at Gyeongbokgung Palace, where they will be able to enjoy a prepared meal with 12 side dishes served on brassware plates, just as the kings and queens of Joseon (1392-1910) used to dine. A traditional gugak music performance will then be held in the courtyard of the Sojubang, lifting the mood and amusing the eyes and ears while eating.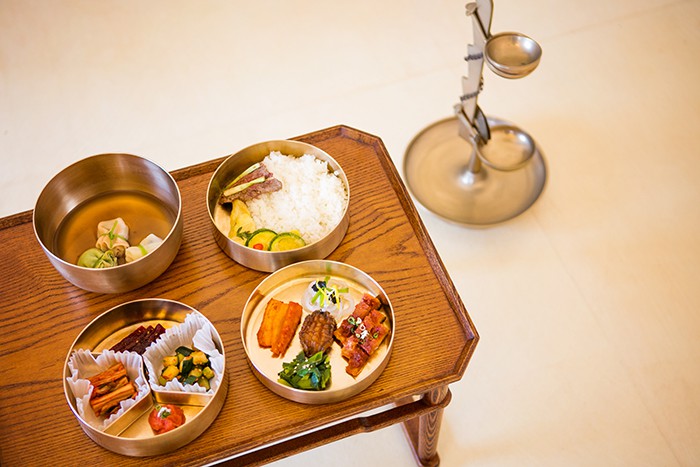 A night tour of the palace follows the meal. Visitors will enjoy the peaceful and tranquil mood of the palace at night, underneath the moon and stars, and they will also be able to visit the northern gardens of the palace. The tour includes the Hyangwonjeong Pavilion and the Jibokjae Hall, both of which weren't opened to visitors at night in the past. Other noticeable court buildings on the tour include the Hamhwadang and Jipgyeongdang halls, both of which are being opened for the first time.
After the tour, visitors will be able to enter the Gyeonghoeru Pavilion and enjoy the unique, beautiful night view of the palace, one which can be only seen from the floor of the largest pavilion in Korea. A concert of daegeummusic, a large flute, will also deepen the charms of the palace at night.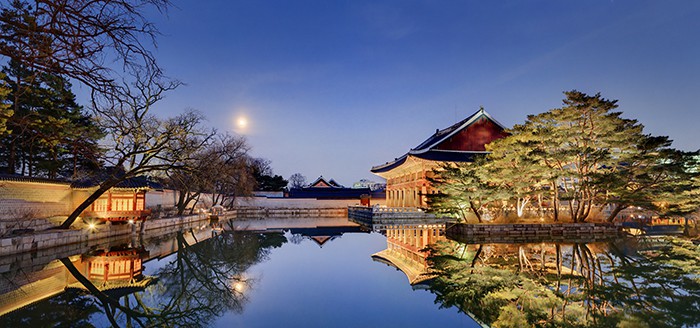 The Cultural Heritage Administration expects the new tour to become an iconic palace night tour, along with the existing Moonlight tour of Changdeokgung Palace that has been running since 2011.
The Starlight Tour at Gyeongbokgung Palace will be held twice per evening, with up to 60 people per tour.
For tickets, please visit Auction (ticket.auction.co.kr) with services in Korean, English, simplified Chinese and Japanese, or call 82-2-1566-1369.
By Yoon Sojung
Korea.net Staff Writer
Photos: Cultural Heritage Administration
[email protected]