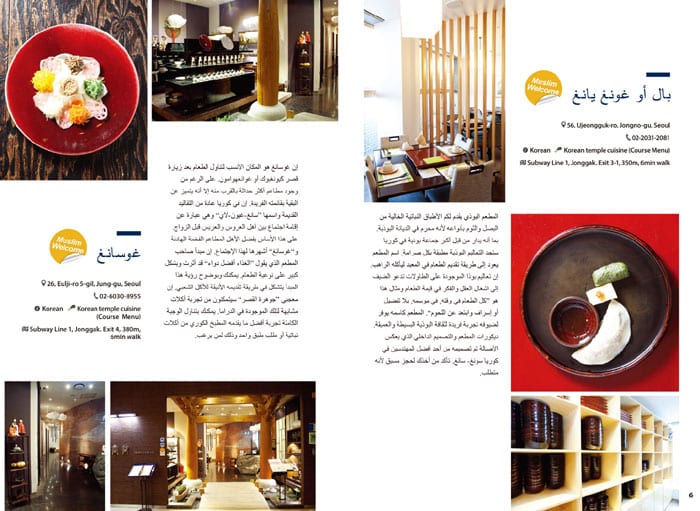 For many devout Muslim tourists, one of the main difficulties they experience in Korea is the food. This is because, according to Muslim regulations, they can only eat halal food, especially no pork, alcohol or meat-derived food ingredients, such as collagen. Due to a lack of information about halal food or halal restaurants in Korea, many of them had to prepare or bring their own meals with them during their trip here.
To fix such inconveniences, in January this year the Korea Tourism Organization (KTO) published "Muslim-friendly Restaurants in Korea" in English. The book contained information about halal-certified food and purchasing information, as well as details about halal restaurants across the country. The book, both hard copies and downloads, has been winning great interest since its release.
The guidebook has now been published in Arabic. Hard copies of the book were available at the Arabian Travel Market (ATM), one of the largest international tourism expos in the Middle East, held in Dubai from May 4 to May 7.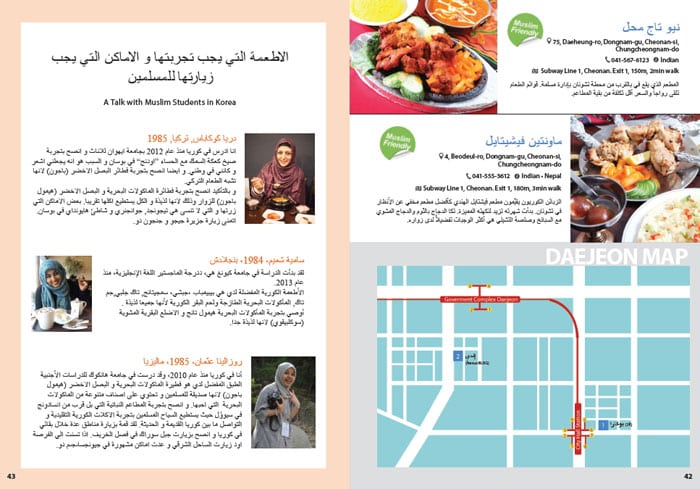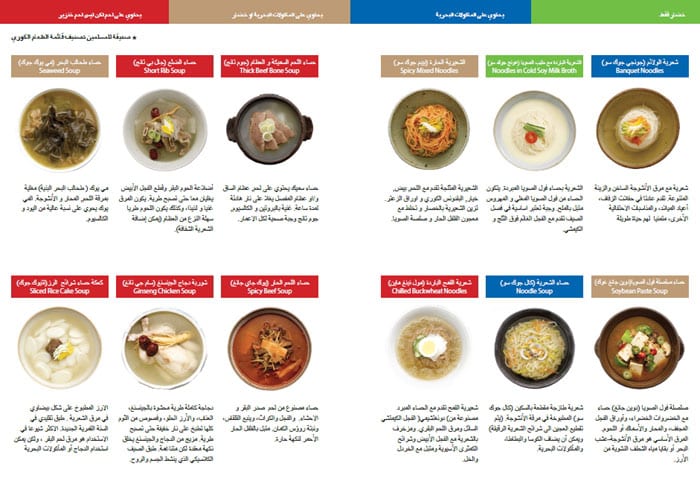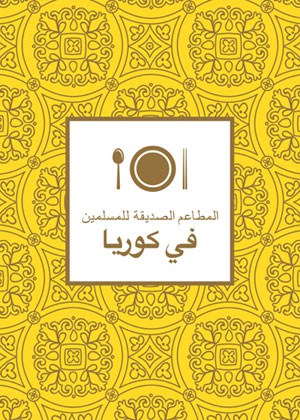 The Arabic version of the book also introduces major Korean restaurants, Korean menu items, useful expressions in Korean to use at restaurants, information about public transportation and some stories from influential figures and students from Muslim countries who live in Korea, relating some of their personal experiences.
In regard to individual restaurants, the book introduces restaurants in five categories, ranging from "halal-certified" by the Korea Muslim Federation to only "pork-free" restaurants that use non-halal meat ingredients but which contain no pork. It also categorizes Korean menu items into four categories, from "vegetable only" to "meat-based food, but no pork."
Hard copies of the Arabic version are available at the Tourism Information Office of the KTO located along Cheonggyecheon-no in Jongno-gu District. E-books will be available from May 15 at the Arabic-language tourism information website ELAKOREA (http://www.elakorea.com), run by the KTO.
By Yoon Sojung
Korea.net Staff Writer
[email protected]