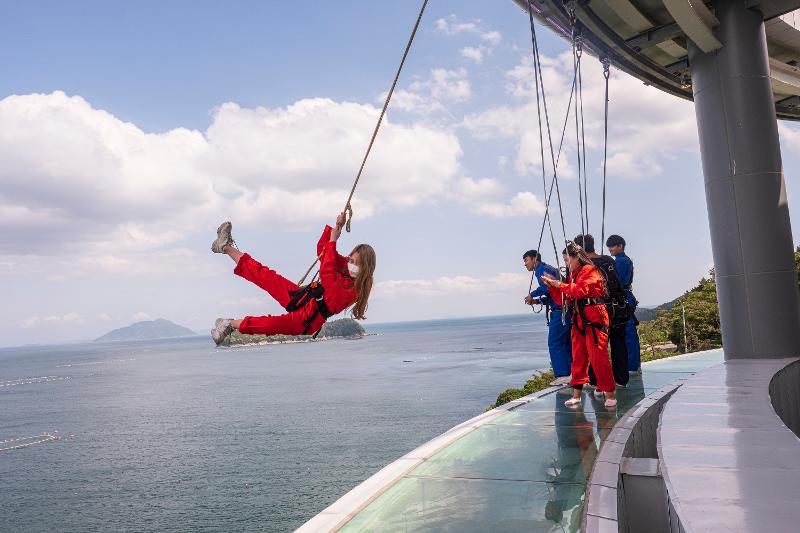 By Kim Young Deok and Lee Jihae
The "2020 Special Travel Week" will run through July 19 to promote safe domestic tourism amid the coronavirus pandemic.
The Ministry of Culture, Sports and Tourism is promoting this summer non-contact tourist attractions where visitors can practice "distancing in daily life" while still having fun. Among the "hidden tourist attractions" it selects every season, the ministry this year is promoting the arboretum Daebudo Badahyanggi Sumokwon on Daebudo Island in Ansan, Gyeonggi-do Province; Sangdomun Doldam Village in Sokcho, Gangwon-do Province; and the observatory and sky walk of Treasure Island in Namhae-gun County, Gyeongsangnam-do Province.
Transportation benefits are also being offered over the period. The Korea Railroad Corp., or KoRail, will offer a "travel week rail pass" usable four times for KRW 140,000 for two people and KRW 210,000 for three. The Express Bus Lines Association, aka KOBUS, is also offering during the event period an express bus pass good for unlimited rides Monday through Thursday for KRW 40,000 for one person.
The ministry is focusing on quarantining travel destinations and spreading a culture of small-scale and safe travel at unconfined and uncrowded places. Promotional materials on safe tourism guidelines for each tour route will be distributed at tourist attractions, lodging facilities and public transportation venues nationwide.
Culture Minister Park Yang-woo told Aju Business Daily in a June 26 interview, "Safe travel is more important anything else," adding, "Both business operators and tourists must individually abide by quarantine rules and foster a new culture in which both daily lives and quarantine coexist."
More information on the travel week such as sales and regional events is available on the event's homepage (travelweek.visitkorea.or.kr).