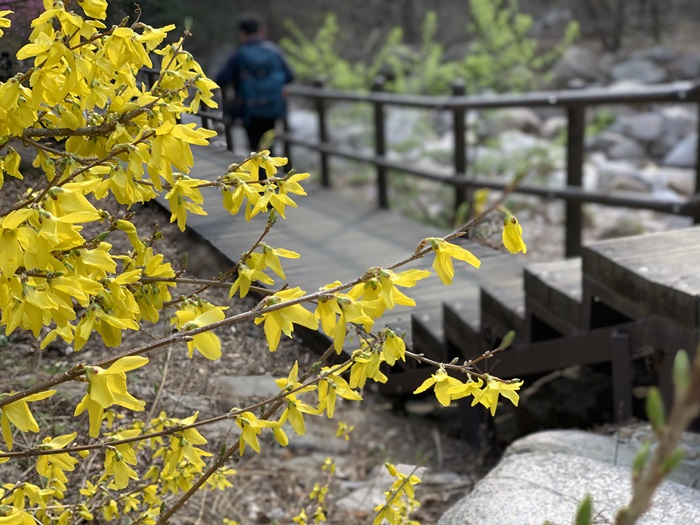 By Jung Joo-ri and Lee Jihae 
Photos = Jung Joo-ri 
Seoul | April 11, 2019
Spring is the season with an abundance of beautiful flowers, and related events are held throughout Korea such as the Jeju Canola Flower Festival and Yeouido Cherry Blossom Flower Festival.
For those wanting to see even more unique flowers, going to the mountains, which cover more than half of Korean territory, is also an option. The high terrain, low temperature and profusion of trees on mountains mean less sunlight, which results in flowers blossoming later there. That, however, hardly deters a variety of flowers from blooming at higher elevations.
Korea.net on April 11 visited Bukhansan Mountain National Park with a nature guide. Sprawled across northern Seoul and Gyeonggi-do Province and rising 837 meters above sea level, the mountain was designated a national park on April 2, 1983.
The mountain's walking trail makes hiking relatively easy for visitors, many of whom go in spring. Shin Hyang-hee, a plant tour guide at the park, said, "This is a repository for about 700 types of plants."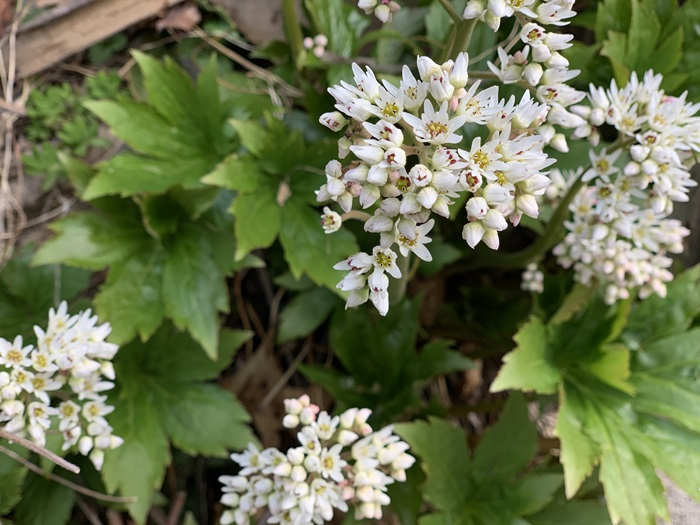 The first plant one comes across after passing the Gugi Exploration Support Center of Jongno District and entering Bukhansan Mountain is mukdenia rossii.
Shin said, "You can easily find mukdenia rossii on Bukhansan Mountain. Its leaves resemble autumn leaves," adding, "They blossom among the rocks in the valleys in April and May."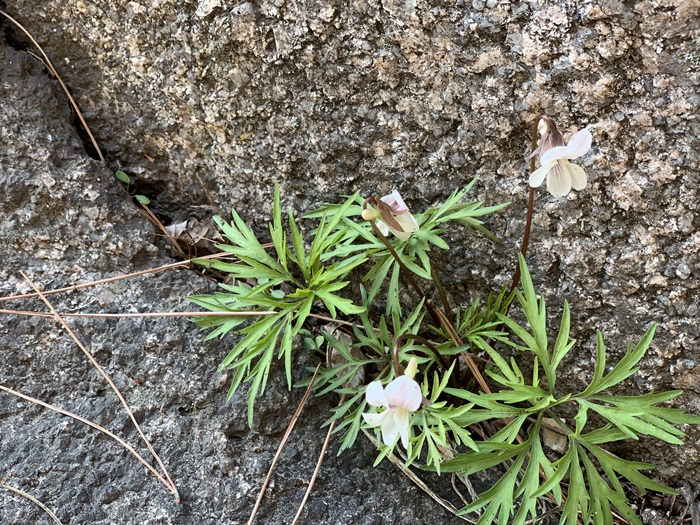 Passing Gugi Valley and hiking along the mountain led to a white flower peaking among the rocks: Namsan violet.
"When people name a flower, standard practice is to name it after the person who discovered it or the place where it was found. This flower got its name from Namsan Mountain, where it was discovered," Shin said.
"It's easy to miss these flowers unless you look very closely since they're small."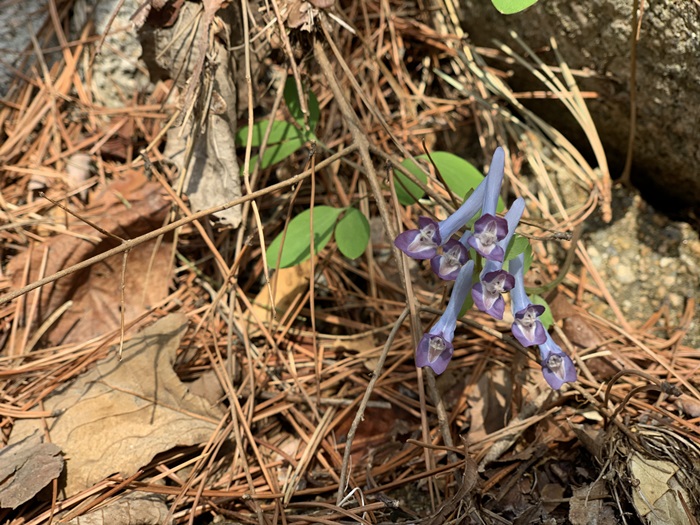 Further along the trail was something purple: common corydalis, which grows in humid environments. According to Shin, they bloom and wither earlier than other flowers and thus are in full bloom in early spring only.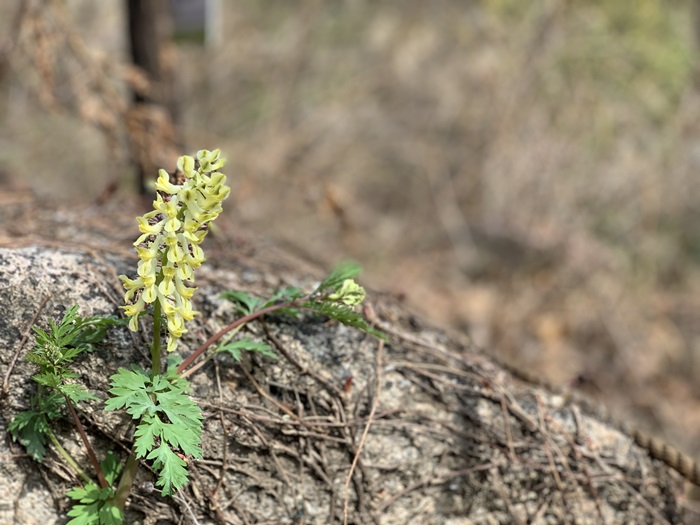 The spring flower lineup would not be complete without the long and yellow beautiful corydalis, which blooms for at least two weeks and up to two months.
"These grow well in the shade and humid environments such as places near brooks. They usually don't grow in colonies so you can usually find them at the lower levels of the mountain," Shin said.