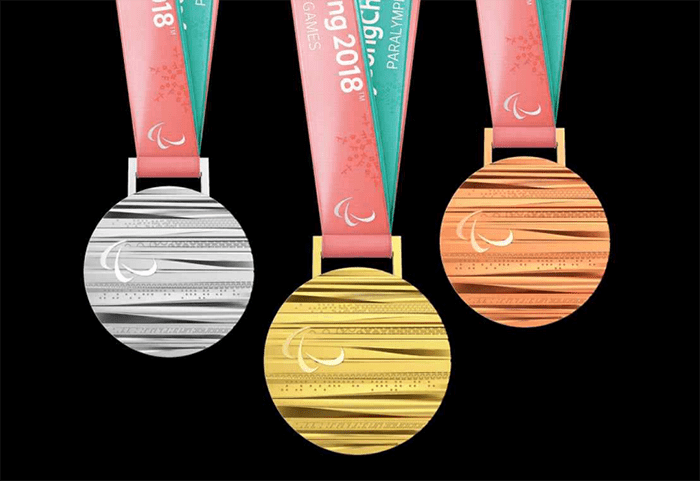 By Lee Hana
Photos = PyeongChang Organizing Committee for the 2018 Olympic and Paralympic Winter Games (POCOG)
Medals for the upcoming PyeongChang 2018 Paralympic Winter Games were revealed for the first time on Dec. 11.
A defining feature of the PyeongChang Paralympic medals is that the grooved lines run horizontally across the surface, unlike the Olympic medals whose lines run diagonally. The horizontal lines represent equality, one of the core values that encompasses the spirit of the Paralympic Games.
The Paralympic medals take inspiration from Hangeul letters, as well as from the natural elements found around Pyeongchang. The rows on the front symbolize Pyeongchang's clouds, mountains, trees and wind. The embossed shape of an asymmetrical crescent is the agito, a symbol of the Paralympic Games that means "I move" in Latin. Below this is the name of the event in Braille.
The medal is 92.5 mm in diameter, and is between 4.4 mm and 9.42 mm in width. Hangeul letters — ㅍ,ㅇ,ㅊ,ㅇ,ㄷ,ㅇ, ㄱ, ㅍ, ㄹ, ㄹ, ㄹ, ㅁ, ㅍ, ㄱ, ㅇ, ㄱ, ㅇ, ㅇ, ㄹ, ㅍ and ㄹ — representing the phonetic sounds of "PyeongChang 2018 Paralympic Winter Games" in Korean, are engraved along the circular edge of the medal.
The back of the medal has the PyeongChang Paralympics emblem and the agito symbols on the right-hand side, and the name of the sport on the left-hand side.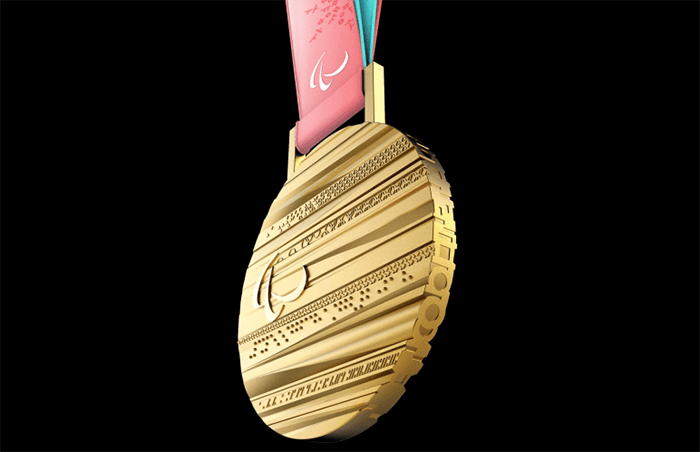 Similar to the PyeongChang Olympics medals, the neck ribbon is made of fine gauze used for Hanbok. Needlework showing snowflakes made of Hangeul letters adds the finishing touch. The wooden case for the medals was inspired by the gentle curvature of the giwa tiled roofs of traditional Hanok buildings.
Lee Suk-woo, who designed the medals for both the PyeongChang 2018 Olympic and Paralympic Winter Games, said that he put a lot of thought into designing a medal that combined Korea's unique cultural heritage and the spirit of the Paralympics.
"The patterns were added so that even competitors who are visually impaired could touch and feel the beauty of Pyeongchang," he said.
hlee10@korea.kr