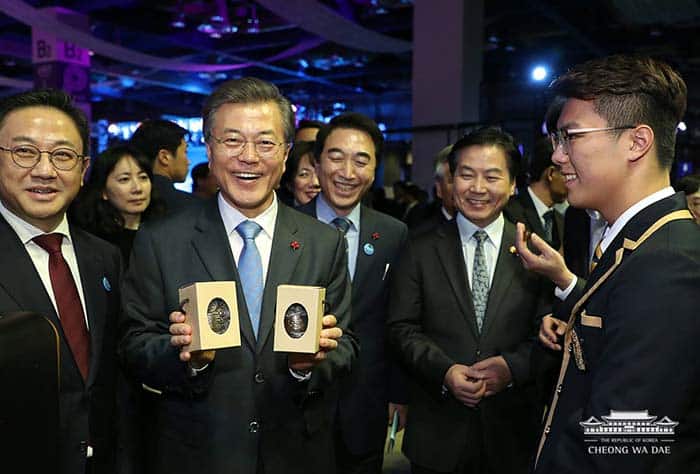 By Lee Hana
Photos = Cheong Wa Dae
The Ministry of Small- and Medium-sized Enterprises (SMEs) and Startups, a new department established by the Moon administration, had its official launch ceremony on Nov. 30.
President Moon Jae-in and Ministry of SMEs and Startups Hong Jong Haak attended the ceremony held at the COEX convention center and used the opportunity to listen to business owners talk about some of the major challenges facing SMEs in today's market.
"The Ministry of SMEs and Startups sets sail today, some 57 years since the Ministry of Commerce and Industry and its SME section took off in 1960, and 21 years since the founding of the Small and Medium Business Administration. The establishment of this new ministry is a historic event, one that will create a new economic paradigm in Korea," said President Moon.
"SMEs account for over 50 percent of Korea's total manufacturing output, forming the backbone of our economy. It's my hope that this new ministry will become a beacon of hope for all SME owners, and produce lasting results for my administration," he said.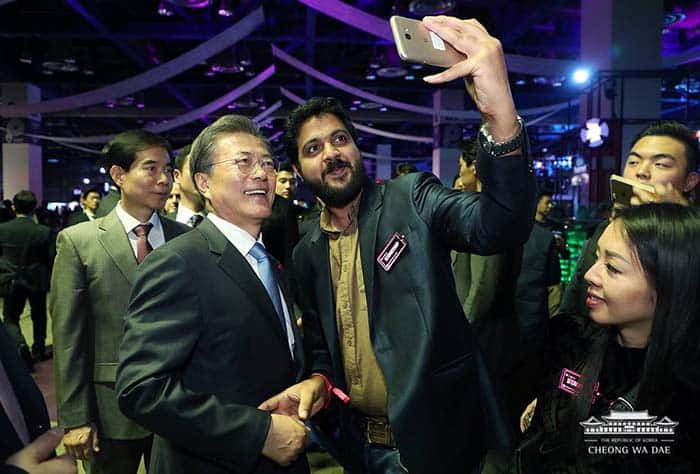 Minister Hong outlined the five pillars of the new ministry: build a startup nation, create a favorable environment for SMEs, solve manpower shortages through the settlement of wage disparities, strengthen the capability of SME owners and proprietors, and, finally, increase cooperation between conglomerates and SMEs. In his new role, the minister promised to succeed in each of these goals.
Furthermore, the minister said, "I will ensure that each individual belonging to the Ministry of SMEs and Startups takes innovative steps on a daily basis so that our ministry can become a guardian angel and a salesman for SMEs and venture capitalists, all the way down to the smallest traders."
hlee10@korea.kr