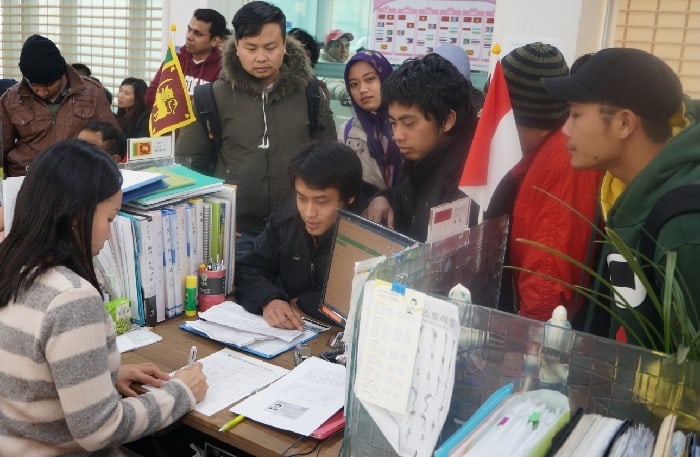 By Lee Kyoung Mi and Lee Hana
Starting in 2018, a number of policies related to employment, welfare and civil complaint services will undergo reform.
Among these new policies are several that cater specifically to non-citizen residents of Korea.
In particular, the new year will see a rise in the minimum wage. From Jan. 1, the minimum wage will rise 16.4 percent, from KRW 6,470 to KRW 7,530 per hour.
Workers eligible to receive the minimum wage are listed in the Labor Standards Act, and include temporary workers, day workers, part-timers as well as non-Korean workers. The minimum wage applies regardless of employment type or nationality.
Meanwhile, non-Korean skilled laborers that work in small- and medium-sized manufacturing enterprises or in the agriculture sector, animal husbandry or fisheries will now be able to make extended stays in the country.
Non-Koreans that have resided in the country for more than four years on a non-professional employment (E-9), vessel crew (E-10) or working visitor (H-2) visa will now be able to receive a "point based skilled workers visa" (E-7-4), depending on points allocated based on level of skill, age, experience and Korean language ability. This policy was formally implemented on Jan. 2.
Non-Korean parents raising children who are Korean citizens are now eligible to apply for government grants for workers and their children.
This grant is allocated to low-income families that fulfill a set of requirements pertaining to earnings and family configuration. Previously, the application was open only to non-Koreans with Korean spouses.
Finally, the notation for non-Korean spouses on their national registration cards will be modified starting this year.
Previously, non-Korean spouses appeared at the bottom of the national registration card, as a separate entry from the rest of the family members. To eliminate possible confusion, their cards are now no different from those produced for Korean citizens.
Furthermore, non-Koreans will no longer have to visit the district service center with their Korean spouses every time to make a request for legal documents. From now on, after one formal visit with their Korean spouse, non-Koreans will be able to get copies of all legal documents online at the government portal www.gov.kr.
km137426@korea.kr