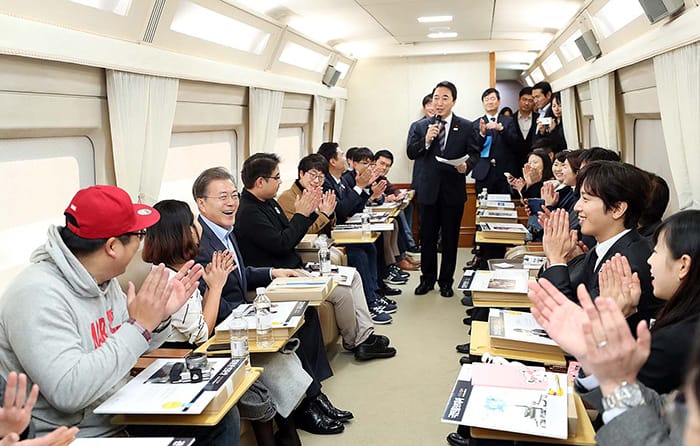 By Yoon Sojung
President Moon Jae-in boarded a KTX Ganggyeong high-speed train on Dec. 19 to head to Gangneung as a promotional ambassador for the PyeongChang 2018 Olympic and Paralympic Winter Games.
President Moon boarded the presidential train for Gangneung to meet with volunteer workers at the upcoming Games and with committee staff, along with 20 winners of the PyeongChang Idea Olympics, an online promotional event, and a group of sports journalists from Korean media outlets.
This was the first time that the exclusive presidential train car, dubbed Train I, has ever been opened to ordinary citizens and journalists, ever since its introduction in 1979.
Those who won the online event, designed to promote the PyeongChang Winter Games, received an unexpected chance to have not only lunch with the president, the top prize, but to also board the presidential train with him.
"You are the first passengers on this train alongside the president, before its official opening," said President Moon, greeting the passengers.
"You help to make me feel confident that the upcoming Olympic and Paralympic Winter Games will become a festival for all the citizens," he said.
While traveling, President Moon and the passengers enjoyed a special lunch made with local produce from Gangwon-do, such as natural herbs and a tea brewed with black bamboo leaves.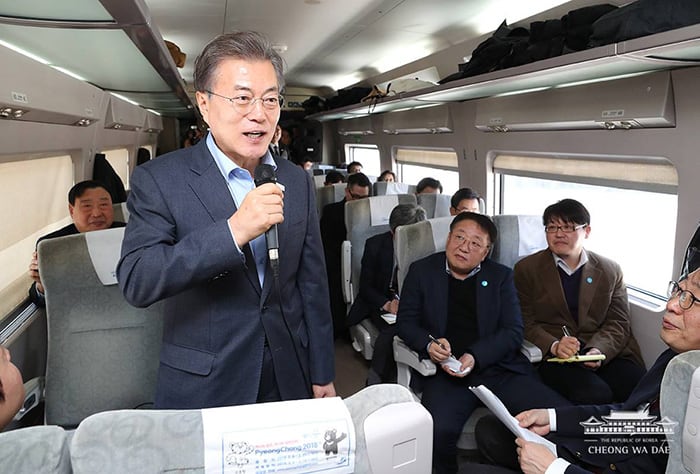 After enjoying the lunch, President Moon moved to another car to meet a group of Korean sports journalists.
"I hope that the PyeongChang Winter Olympics can offer a chance to all the citizens to treat themselves, after their hard times in the past, and to enjoy the festival," said the president.
"I would have no further dreams if the Games can help bring peace to the Korean Peninsula and to Northeast Asia," he added.
After arriving in Gangneung, President Moon attended a workshop for volunteers for the upcoming Games, dubbed the "Passion Crew," and with the Games' committee. He shook hands with individual participants and delivered words of encouragement.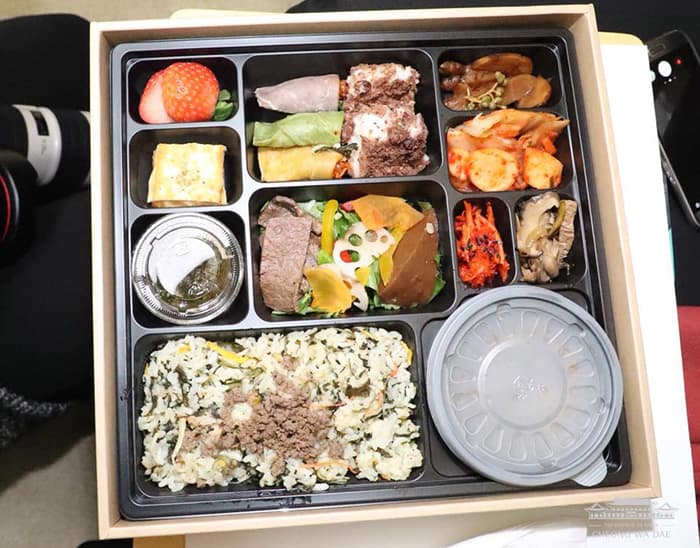 arete@korea.kr