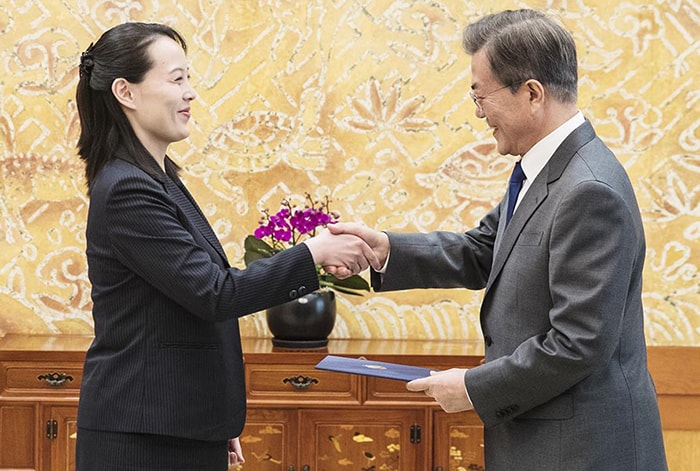 By Yoon Sojung
Photos = Cheong Wa Dae Facebook
President Moon Jae-in received an invitation to North Korea from Kim Jong-un, the chairman of the Workers' Party of North Korea, via his sister, Kim Yo-jong, announced Cheong Wa Dae spokesperson Kim Eui-kyeom on Feb. 10.
Kim Yo-jong, deputy director for the Workers' Party's Department of Propaganda and Agitation, and the North Korean leader's sister, visited South Korea to lead the high-level North Korean delegation as a special envoy from her brother.
During a meeting between President Moon and the delegation, she delivered a signed letter from Kim Jong-un to the South Korean president and conveyed a verbal invitation from her brother, too, who said he is "willing to meet President Moon Jae-in at the earliest date possible."
President Moon responded that he would try to make it happen by creating the appropriate conditions in the future. He also said that, "Dialogue between North Korea and the U.S. is required for further development in inter-Korean relations," urging Pyongyang to show more willingness to talk with Washington.
President Moon highlighted the meaning of North Korean athletes' participation in the PyeongChang Olympic and Paralympic Winter Games, saying that they offered an opportunity for the Games to become a "Peace Olympics," to build peace on the Korean Peninsula and to improve Seoul-Pyongyang ties."
Presidential spokesperson Kim said that the president and the North Korean delegation shared the common understanding that the mood for peace and reconciliation on the Korean Peninsula created through the Olympics should continue, and that both sides need to engage in talks, exchanges and cooperation in an active manner.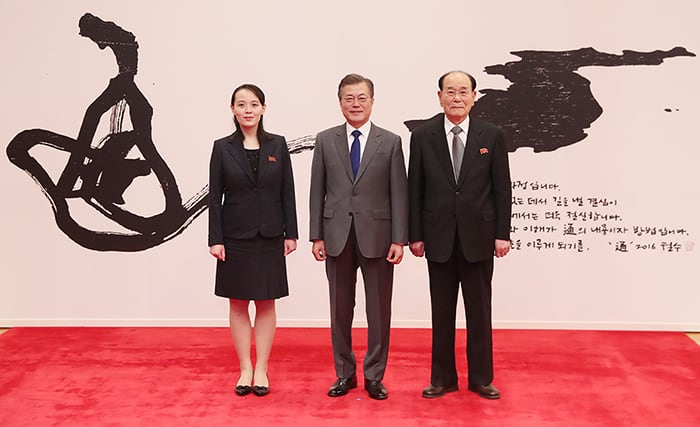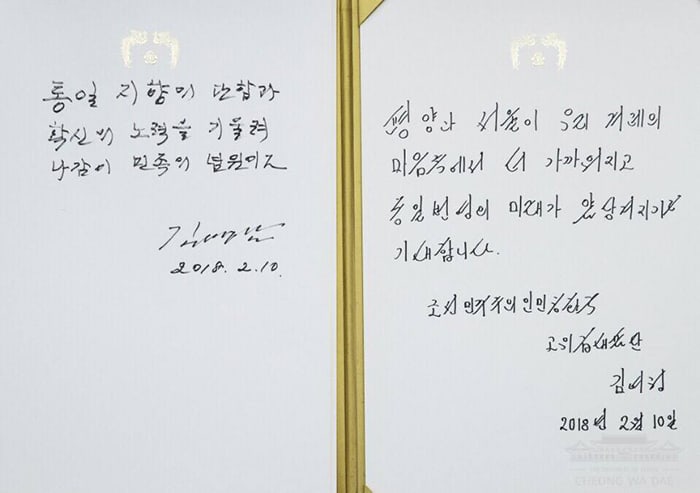 arete@korea.kr