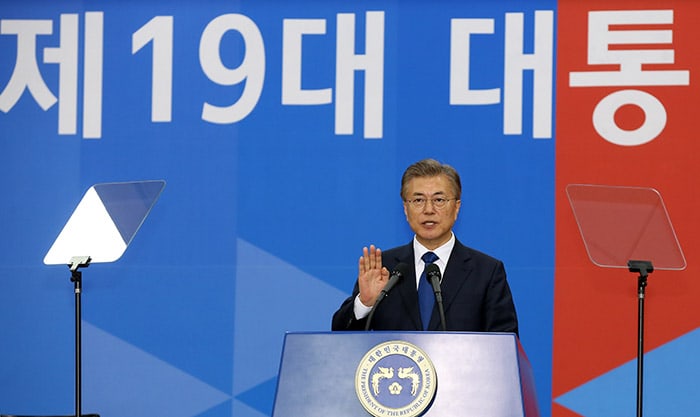 By Sohn JiAe
Photos = Jeon Han
"The Republic of Korea starts anew today on May 10, 2017."
So said Moon Jae-in, the new Korean president, who took the oath of office at noon that day at the National Assembly in Seoul, to begin in earnest the nation's 19th presidential term in office.
With more than 300 high-ranking officials in attendance, President Moon said, "Today, serving as President in the 19th presidential term of the Republic of Korea, I take the first step toward a new Korea… My heart is burning with enthusiasm to create a country that we have never experienced before. My head is now filled with blueprints for ushering in a new world characterized by unity and coexistence," the new president said.
"The new Republic of Korea we are trying to carve out is the nation that the people before us have consistently aspired to in the face of countless frustrations and defeats," stressed President Moon. "It is the nation that our young people have longed for so ardently in spite of many sacrifices and dedicated efforts. To build such a Republic of Korea, I declare before history and the people with a fearful but humble mind that I will faithfully fulfill my responsibilities and missions as the President serving in the 19th presidential term of Korea," he said.
"I will become the president for everyone," he emphasized. "This date — May 10, 2017 — will go down in history as the beginning of the genuine unity of the people."
The president then concluded by saying, "From today, I will become a president who is dedicated to building a country worthy of being called a country. I will fully dedicate myself to it."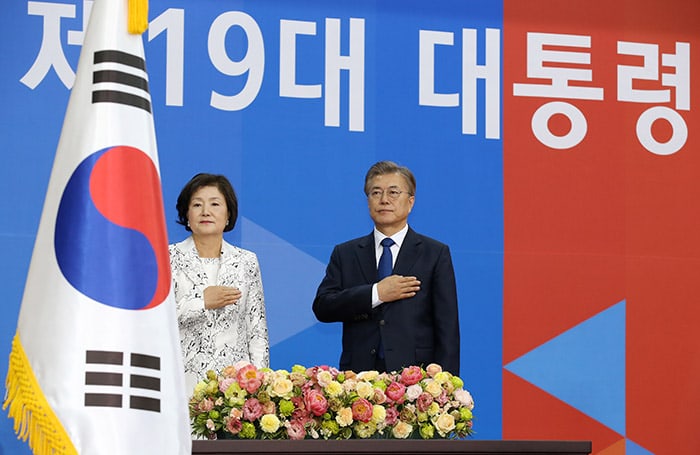 ** The full text of President Moon's inaugural address to the nation can be found by clicking the attached file below.
jiae5853@korea.kr