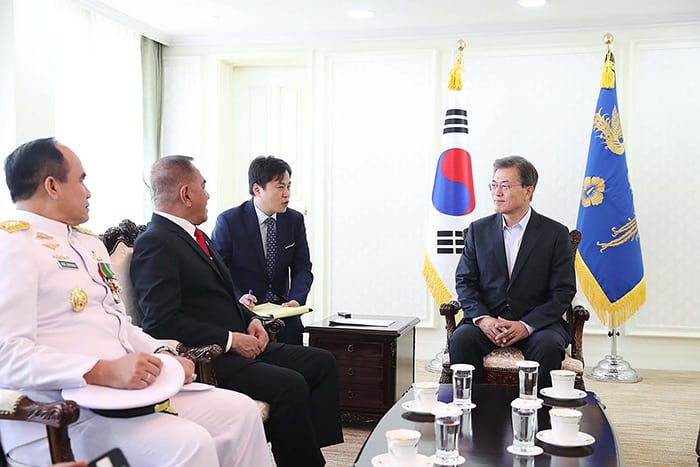 By Yoon Sojung
Photos = Cheong Wa Dae
President Moon Jae-in, currently on summer vacation, met with Indonesia's Minister of Defense Ryamizard Ryacudu at the Jinhae Naval Base in Gyeongsangnam-do Province on Aug. 2.
President Moon told the Indonesian defense minister that, "Korea-Indonesia cooperation has been expanded to the defense industry, and I hope it can contribute to boosting the defense capabilities of both countries." Defense Minister Ryamizard Ryucudu was visiting Korea to formally accept delivery of a submarine made in Korea.
The president also asked the Indonesian government to take an interest in Korea's next-generation fighter plane, and mentioned the fact that that Indonesia has now become the first country ever to integrate a Korea-made submarine into its defense capabilities.
Defense Minister Ryamizard Ryucudu said, "This ceremony has been quite a significant event."
The minister said that he hopes that both countries will be able to continue their bilateral cooperation on the defense sector, backed by their long history of bilateral cooperation on the defense industry."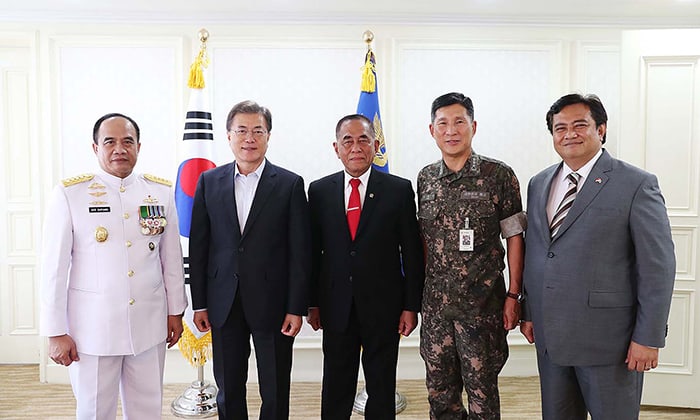 arete@korea.kr