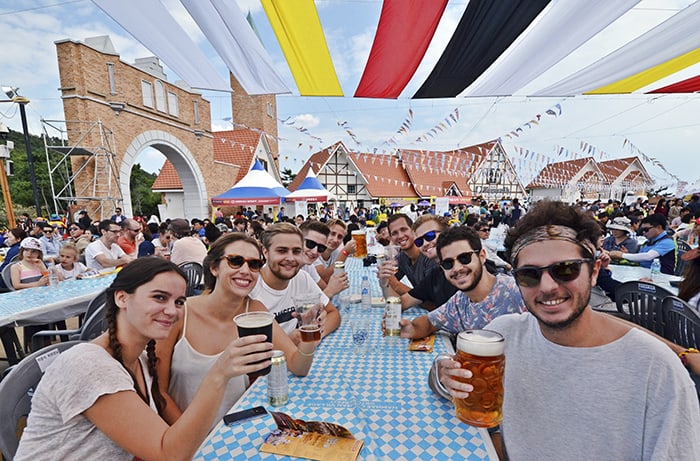 By Min Yea-Ji and Lee Hana
The annual Namhae German Village beer festival, modeled after Munich's own Oktoberfest, will run this year from Oct. 6 to 8 at the picturesque German Village in Namhae-gun County, Gyeongsangnam-do Province.
The festival, launched for the first time in 2010, is now in its eighth year. Every year, visitors can look forward to a wide selection of beer and snacks, including Erdinger beer and nocker sausages straight from Germany.
This year visitors can enjoy traditional German performances, concerts, and parties in the evening, as well as a food zone serving fusion dishes and regional specialties.
The Namhae German Village was built for Koreans who worked as miners and nurses in Germany in the 1960s, who returned home to settle down in Namhae, the fifth largest island in Korea. This village is often referred to as the "Little Germany of Korea."
"The Namhae German Village beer festival is a unique event where visitors can experience German culture," said a Namhae-gun County representative, inviting tourists to come and explore the seaside town.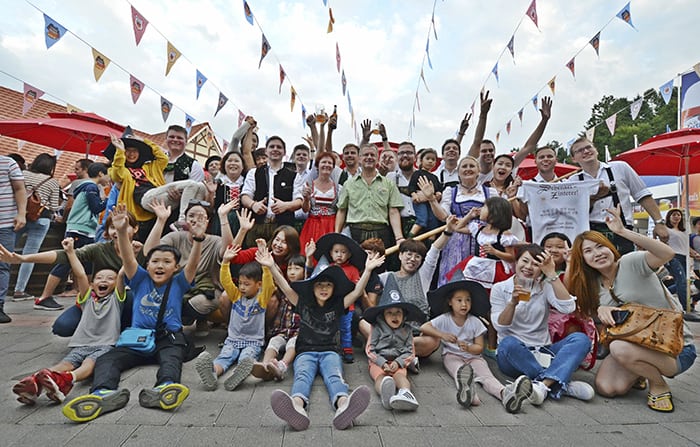 jesimin@korea.kr