By Xu Aiying and Sohn JiAe 
Photos = Korean Culture and Information Service
The six winners of Talk! Talk! Korea 2017, a global contest that invited non-Korean contestants to explore Korea through different forms of media, were announced on July 24, exactly 200 days before the Opening Ceremony for next February's PyeongChang 2018 Olympic and Paralympic Winter Games.
Under the theme of "Bring your own Korea," the contest ran from May 1 to June 24 and attracted a total of 31,055 entries from 135 countries across six categories. The categories were PyeongChang, videos, photography, online comic strips, illustrations and mobile phone artwork.
In the special PyeongChang category, Mishell Rodríguez of Guatemala won with her four-minute video clip in which she herself appears with written words and paintings of the official PyeongChang Winter Olympic logo and the Taegeuki Korean national flag, all in support of the upcoming Winter Games.
In the illustration category, Shauna Granger of the U.S. came in first place in recognition of the way in which she depicted images of Korea in a distinguished manner, painting on a canvas the PyeongChang Olympic mascots Soohorang and Bandabi, the Andong Hahoetal (안동 하회탈), a traditional Korean mask, and from Jeju Island the haenyeo female divers (해녀) and the traditional harubang stone statue (하르방).
Akseli Salazar of Honduras won in the mobile phone artwork category with her smartphone homepage illustrations that included the Winter Olympic mascots alongside some of the major Winter Olympic sports.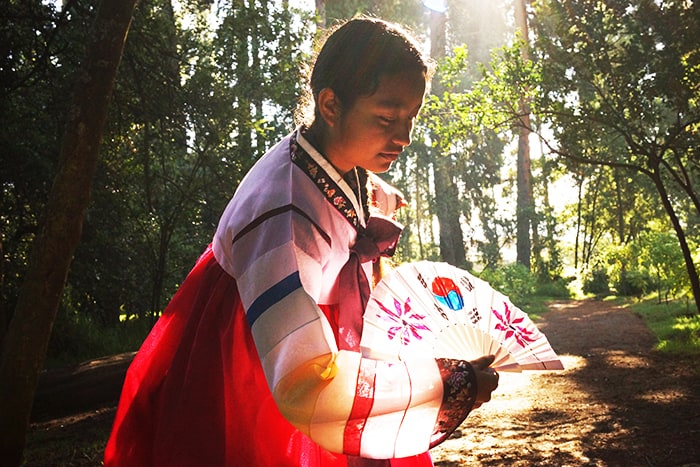 In the photography category, Erika Noemí Muñoz Burgos of Ecuador won with a photo that shows a young Ecuadorian woman in a traditional Korean Hanbok garment.
Nora Mate of Hungary finished first in the video category with a short clip of a young woman also in traditional Korean Hanbok attire posing with a fan in the sunlight.
Finally, the prize in the online comic strip category went to Andrei Renzo Lugtu of the Philippines whose mini graphic novels tells the story of a young man presenting an elderly Korean woman hospitalized in the Philippines with a set of Hanbok clothes and some Korean dishes, as she longs for her home country.
The six winners will now all be invited to travel to Korea and stay from Oct. 29 to Nov. 3. During their six-day stay, the team will visit major sightseeing spots and have a range of hands-on experiences. On Nov. 1, exactly 100 days before next February's PyeongChang 2018 Olympic and Paralympic Winter Games, the group will hit major Olympic venues in Pyeongchang, Gangwon-do Province.
"We will take advantage of the entries submitted in this contest, both on- and offline, so as to improve our national image and, also, to promote the upcoming PyeongChang Winter Games here at home and abroad," said Director Oh Yeongwoo of the Korean Culture and Information Service.
The winning works can all be seen at the official Talk! Talk! Korea website, below.
www.talktalkkorea.or.kr
They are also available at the official Korea Clickers Facebook profile.
https://www.facebook.com/KoreaClickers/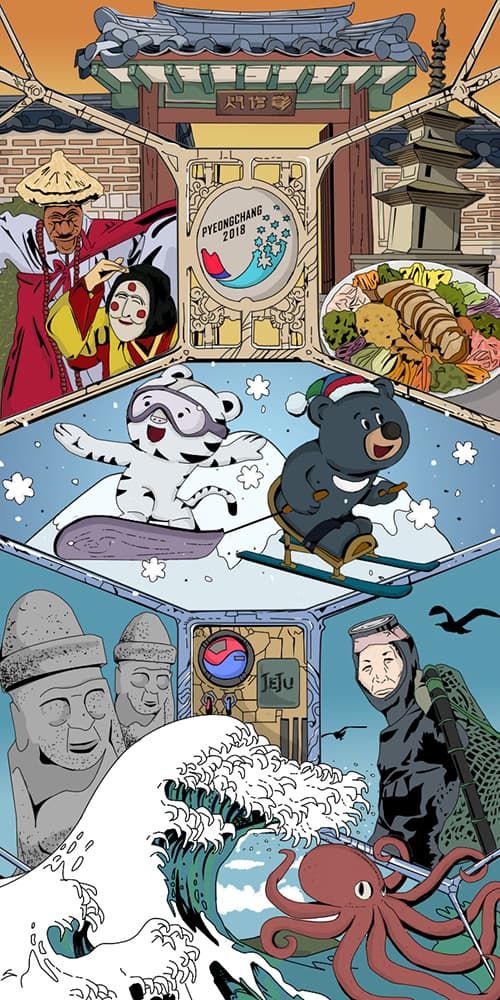 xuaiy@korea.kr