By Korea.net PyeongChang Special Report Team
Photos = Jeon Han
Video = Kim Sunjoo 
PyeongChang | March 10, 2018
Following the festive atmosphere of the PyeongChang 2018 Olympic Winter Games, an additional touch of humanity is being felt around the PyeongChang Olympic Plaza in the run up to the Opening Ceremony for the PyeongChang 2018 Paralympic Winter Games on March 9. .
The sight of families from each country and volunteers pushing wheelchairs together in the crowd, and the people leading the way hand-in-hand for the blind, warmed the hearts despite the strong cold.
Visitors of the opening ceremony all commonly had a paralympic star in their hearts.
Frances Lukeman from the U.S. said, "The greatest charm of the Paralympics is in the athletes. The self-commitment of the athletes in doing what they can, and their positive way of thinking, gives us the biggest motivation for life. My husband is also a military veteran, so I want to support the athletes with a military veteran background."
Ian Soule, the brother of Andy Soule, a Nordic skier from the U.S., said, "I'm excited for the opening ceremony of the PyeongChang Paralympics mainly because of the impressive Opening Ceremony of the Games. I want to see and experience all kinds of various events during the Paralympics."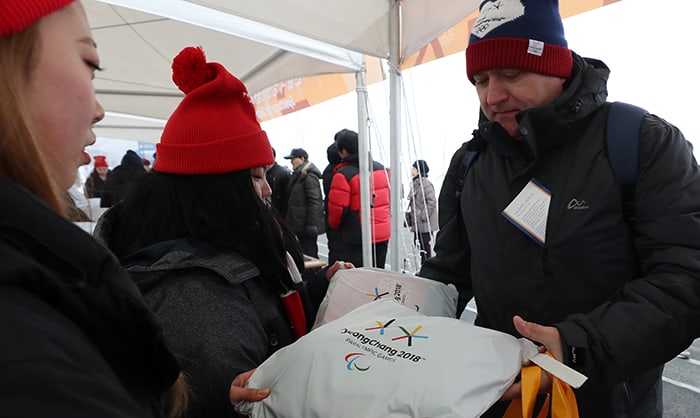 Extraordinary affection for the Paralympics was also easily heard from the crowds.
Herald von Selzam from Germany said he has attended the Paralympic Games 10 times, ever since the Albertville 1992 Winter Paralympics. He said, "The charm of the Paralympics is that everyone breathes together. In some ways, it's more interesting than the Olympic Games because we become more intimate with the athletes and local residents."
Sergey Feschenko, vice chairman of Moscow's Paralympic committee, said, "In the Paralympics, everyone is the same, regardless of their color, language or even disability. In this moment of the Paralympics, Pyeongchang is the center of the world."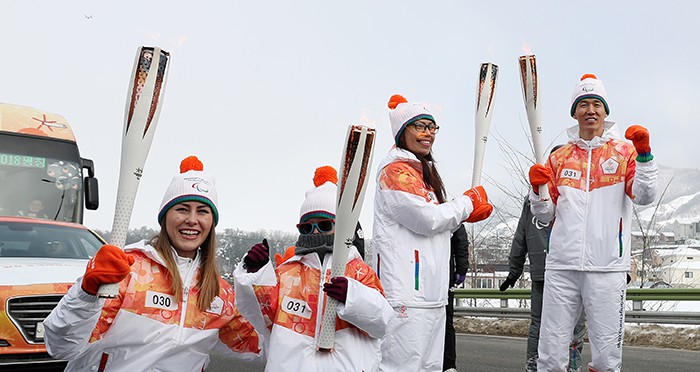 xuaiy@korea.kr