By Korea.net PyeongChang Olympics Team 
Photos = Jeon Han
Gangneung | Feb. 9, 2018
Heads of state from 21 countries, currently in Korea for the PyeongChang 2018 Olympic and Paralympic Winter Games, have been setting aside time to visit some local attractions.
Henri, the Grand Duke of Luxembourg, headed straight to Gangneung's coffee factories on Feb. 8. While visiting the Terarosa Coffee Factory, the grand duke had a go at coffee cupping, which is the practice of observing the tastes and aromas of brewed coffee. He then spent time questioning the baristas about Gangneung's specialty coffees.
Latvian President Raimonds Vejonis toured the Ojukheon House in Gangneung on the morning of Feb. 9, the day of the Opening Ceremony. The president showed a lot of interest in the historical figures that made Ojukheon famous: artist and poet Sin Saimdang (신사임당, 申師任堂])(1504-1551) and her son, the Confucian scholar Yulgok Yi (율곡 이이, 栗谷 李珥) (1536-1584).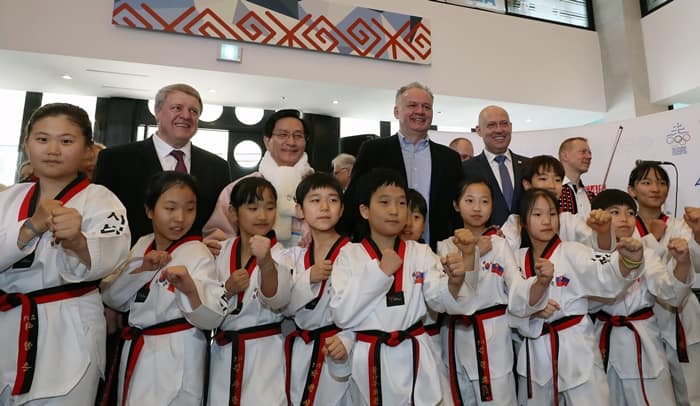 Slovakian President Andrej Kiska attended the opening ceremony for Slovakia House, located in Gangneung, on Feb. 9. Addressing his guests, the president said, "The Olympic Games are a moment where people are united, regardless of race or religion. It's a festival that's great for our planet."
That same day, Lithuanian President Dalia Grybauskaite visited the historic Woljeongsa Temple, located in a forested valley east of Odaesan Mountain.
Finally, on Feb. 10, Polish President Andrzej Duda took time to hit the slopes in Gangwon-do Province.
jesimin@korea.kr