"I feel more comfortable speaking Korean than English."
"I would go anywhere to watch an FC Seoul football match."
These are but some of the comments from Paul Carver, head of the Seoul Global Center, who originally hailed from the U.K.
After a first visit to Korea in 1992, Carver's affinity for Korea began to grow while he traveled back and forth between the U.K. and Korea. In 2002, he received a master's in Korea and then worked as an accountant for a few years. He also met his spouse and has been living with his family here in Korea ever since.
Based on his life and experience in Korea as an international student, an office worker and a father, he has now begun to work as the head of the Seoul Global Center, a help center where non-Koreans can receive tips and advice to ease their lives in Korea. Another big part of his life is football, another unmissable source of energy for him.
"I'm worried about an upcoming interview in English for a radio program," says Carver jokingly.
Korea.net met with him to find out where his love for Korea began, to learn more about the Seoul Global Center and to hear about his love for football.
– You initially majored in Mandarin, but have been living in Korea since 1992 after your first visit here. What made you decide to live in Korea?
I majored Mandarin when studying at university in the U.K. I went to Beijing to study, too. I traveled to Korea a few times during my vacation. As the Chinese government is very controlling in many areas, I felt uneasy many times while living there. When I visited Korea, however, I felt much better and more relaxed. In the end, I decided to study for my master's in Korea. Since then, my direction has been unchanged.
– The number of expats living in Korea has grown steadily over the past few years. What help and support can the Seoul Global Center offer them?
The Seoul Global Center is designed to support expatriates across all social standings, including students, workers and business people. We're willing to help all non-Koreans who need help in adapting to their new lives in Korea. The center has roughly three roles. First, the living support team provides help for non-Koreans who experience difficulties living in Korea. The business support team offers help for those who wish to start a business. Finally, the education team runs Korean language programs, including basic Korean and business Korean classes. The center also hosts various cultural events. Currently, we have global centers located in Jongno, Dongdaemun and Sindorim, neighborhoods where many non-Koreans live. You can also find 10 global village centers across Seoul, like the one in Ichon.
In the past, there weren't enough policies or support for expatriates here. There weren't enough English-speaking workers, either. For this reason, non-Koreans needed help in filling out official documents necessary to live, or needed linguistic support. These days, language services are available at many organizations. Marriage immigrants, especially women who are from Southeast Asia and who are married to a Korean man, ask for help in order to better adapt to their new lives in Korea. So the center has been expanding needed support for them, such as various family issues, like domestic troubles. We also plan to extend language services to more expatriates. Currently, we provide services in 10 languages, but will soon add three more in the near future: Khmer, Cambodian and Arabic.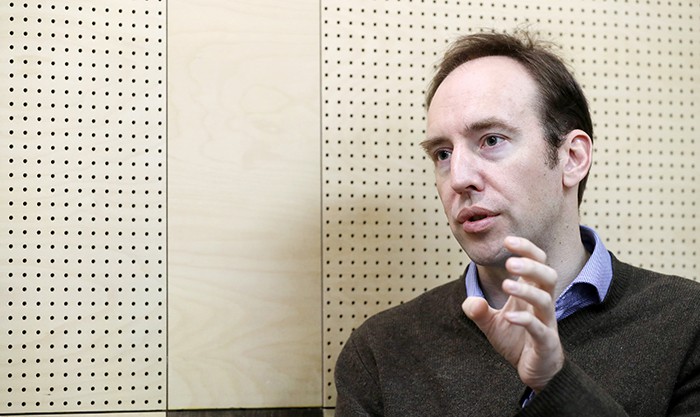 – The Seoul Global Center will mark its 10th anniversary next year. What's the most noticeable outcome of the center? On what areas does the center aim to focus?
There are many achievements, but I would mention the start-up incubation service first. We offer incubation services to promising foreign-owned start-ups, with office space and mentoring for up to a year for free, so that they can become the next successful company in Korea.
The center will also put priority on helping talented overseas students find jobs and settle in Korea. It would be unfortunate for Korea if talented international students go back to their home country despite their studying and experiences in Korea. We will expand support for them. We will also host a job fair for overseas students in Korea and with the Ministry of Justice even make a new visa category for "trade and start-ups."
– What motivated you to work for the Seoul Global Center? When do you feel most fulfilled while working as head of the center?
I worked as an accountant in the U.K. and in Korea for a few years. One day, I was worried about my future and my future direction, and decided to have a consultation with someone who happened to be Steve McKinney, the former head of the Seoul Global Center. He recommended I apply for his post, as his term was soon ending. I thought about his recommendation and guessed it would be interesting because I studied, worked and had been living as a father in a multicultural family in Korea for some time. I thought I would also have received much support if the center had existed at that time. Based on my experiences, I believed I would be prepared to help other expatriates.
I feel most fulfilled personally when we go to universities to have a presentation to introduce the Seoul Global Center to international students at the beginning of every new semester. We visit more than 10 universities and tell students that, "Seoul is a good place to live. Please come to the Seoul Global Center if you need any help." When we give a presentation and hold a Q&A session, I can see many faces that are mixed with expectations and worries about their new lives in Korea. After we talk with them, I feel as if their worries are solved and I hope we can make them feel a bit more relieved. I also had the same experience, so I believe it's a meaningful and important job to do.
– Is there any bright side to working as a public officer in Korea that you can share with other non-Koreans? On the other hand, in what areas do you think Korean civil servants should make improvements?
Regarding my job as the head of the center, compared with my jobs in the past, many changes have been made these days. Former heads seemed to focus more on ceremonial roles, but now we have a higher proportion involved with administrative affairs. We have more work as civil servants, which can come with some difficulties. Participating in a council meeting is one of them. I attended the assembly four times last year. Council members were quite meticulous. They seemed to be interested in me, personally, as I was the only non-Korean, and Caucasian, person to participate, and they asked me about my job as the head of the center. I do understand a long report written in Korean, but when it comes to the council meeting, it's still not easy to have normal discussions there.
The good side of the meeting is the fact that I'm the only non-Korean and Caucasian participant. Many of them recognize my face and are curious about me. I met the mayor eight or nine times last year. Whenever I see him, he says hello and asks me if I'm having any difficulties. People say that's quite often to meet him, compared to other workers.
– Is there any advice you would like to give to non-Koreans who are interested in working as a civil servant in Korea?
Working as a civil servant is a very rewarding job. I hope many people will take an interest in it. There aren't enough opportunities yet, though, so they will face tough competition. In the case of Seoul Metropolitan City, there are a few non-Koreans who work at headquarters. Job opportunities can be found at global village centers, too, so please keep an eye open if you're interested. Of course, you'll need to have a certain proficiency level in Korean. I thought I was fluent in Korean, but I realized that I still need to make improvements after starting working here.
– You first came to Seoul in 1992. I wonder if you may have seen a lot of changes across a wide range of areas. Tell us a bit about them.
Seoul has become a much better place to live, much more convenient. In the past, there were neither good transport systems nor good airports. There were only Korean restaurants. Now, Seoul is truly cosmopolitan. The city also has far better transportation. Of course, London is more cosmopolitan than Seoul. Citizens of the U.K. need a visa to visit here, whereas no visa is required for Koreans to visit London.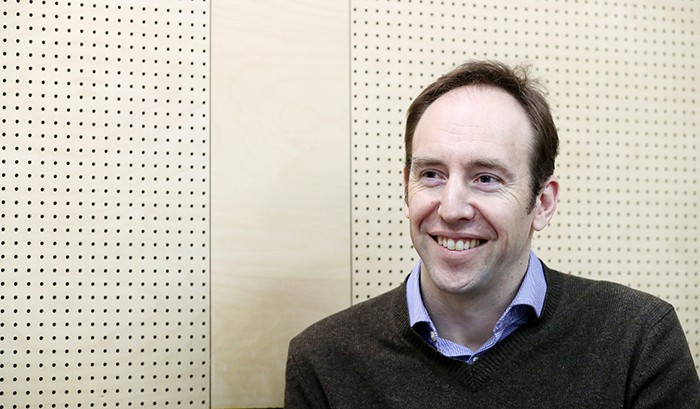 – You're a great fan of FC Seoul. Who's your favorite player? Why are you so passionate about Korean football?
My all-time favorite player is Choi Hyo-jin who used to play for FC Seoul. Choi later moved to the Jeonnam Dragons. When he left FC Seoul, I was sad. I have no better player to substitute him in my heart. I wish I could find a new, great player to replace him, though.
I've always loved football, ever since I was little. I went to football matches with my father and grandfather when I was three or four. I always looked for football matches during my life in Korea. In 2002, I finished my master's just before the FIFA Korea-Japan World Cup 2002 and was supposed to go back home. However, I stayed a few more months to watch the World Cup in Korea. I was happy to see more football fans in Korea ever since then. These days, I also look for chances to watch FC Seoul matches with my children. I even tell my co-workers to check the football match schedule before planning an event.
– Is there any uniqueness to Korean football and to football fandom here, if you compare it with those in the U.K.? Also, on the contrary, what unique sides of U.K. football and related culture would you like to introduce to Korea?
Korean fans seem to be very nice. They have a deep affection for their teams. They do sing songs to cheer up the team, but don't attack the rival teams in the song. If a player from their team moves to another team, they don't speak badly of the player. Instead, if the player visits the home of his previous team, the fans still welcome him as if the player is visiting his parents' house. This is sort of unthinkable in the U.K. In the U.K., when a player moves to another team, he's regarded as an outsider. Some fans might even blame him. Fans who cheer for different teams even banter between each other, exchanging jokes while downgrading the other team. It can also be fun, as a new cheer or song can be made during the process.
– You love to travel to many areas across Korea. Can you tell us a bit about your favorite attraction here?
My travel plan is based on FC Seoul's match schedule. In Korea, I've been to Jeju Island, Busan, Gangneung and Gwangyang, where the team had matches. I visit the place with my family a few days ahead of the match and look around the local attractions. When the team has a match on Jeju Island, I try to bring my family, as the island is a great place for sightseeing. I even went to Sydney for a match in 2014, the farthest place for me to follow with a few other fans. I've also been to Japan and China for matches.
– In your view, what are the Korean people and Korean society like?
That's a very difficult question. When it comes to a first impression, Koreans are friendly and kind, but not friendly in other ways. For example, when I'm looking at a map in the subway, people will often ask me if I need help. However, when a visibly non-Korean person is lost and asks another for directions, many people try not to help. This may be because they aren't confident about their English, but it can be seen as being unfriendly.
Koreans are very kind people at first glance, but they try to be good and nice to those who they know. On the other hand, they seem to ignore other people. Let's say, when driving in Korea, drivers don't seem to willingly yield to others, and even seem selfish. However, if they're driving with others who they know, they'll show a very different attitude. It seems like some sort of dichotomy.
– I wonder what your next plans are after the Seoul Global Center. Can you tell us about your next goal? What do you want to do in the future?
Currently, I find my job as head of the center to be extremely interesting. I want to concentrate on my job and do it well. If I receive recognition, I could work here longer.
In the long term, I think working for an overseas corporation in Korea would be good, as we can find many of them all around the country these days.
By Yoon Sojung
Korea.net Staff Writer
Photos: Jeon Han Korea.net Photographer
arete@korea.kr