Korea.net has launched a new collaborative project with its honorary reporters around the world. Each honorary reporter will write a story on the same topic, but from each of their own home cities. The stories will then be shared with our community of Korea.net readers.
For the first subject in the series, Korea.net asked our honorary reporters to send in a touching story from their home communities. Here's our fifth story on this subject, from Kazakhstan.
One of the most touching stories for me is the life story of my grandfather, an ethnic Kazakhstani, Zhanaidar Bilyalov, who was a veteran of the Great Patriotic War (1941-1945) between the Soviet Union and Nazi Germany. His mother died when he was around 8- or 9-years-old, so his father married for a second time. Since World War II started in Europe in 1939, his father, Bilyal, left the family in order to serve in the USSR military somewhere near today's city of Volgograd. The Battle of Stalingrad was a major battle on the Eastern Front of World War II, in which Nazi Germany and its allies fought the Soviet Union for control of the city of Stalingrad, now Volgograd, in southern Russia, on the eastern boundary of Europe. Therefore, his step-mother become responsible for Zhanaidar and his step-sister. The step-mother was very harsh on little Zhanaidar. She didn't feed him well, giving him only small loaves of bread, and often pushed him to stay in a barn overnight, no matter that it was winter and that in Kazakhstan temperatures sometimes can drop to minus 35 or 40 C. It might be because of those cold nights that he got frostbite, which made him suffer from an awful eczema on both legs for the rest of his life. After all his suffering, he decided to run away from home to the war.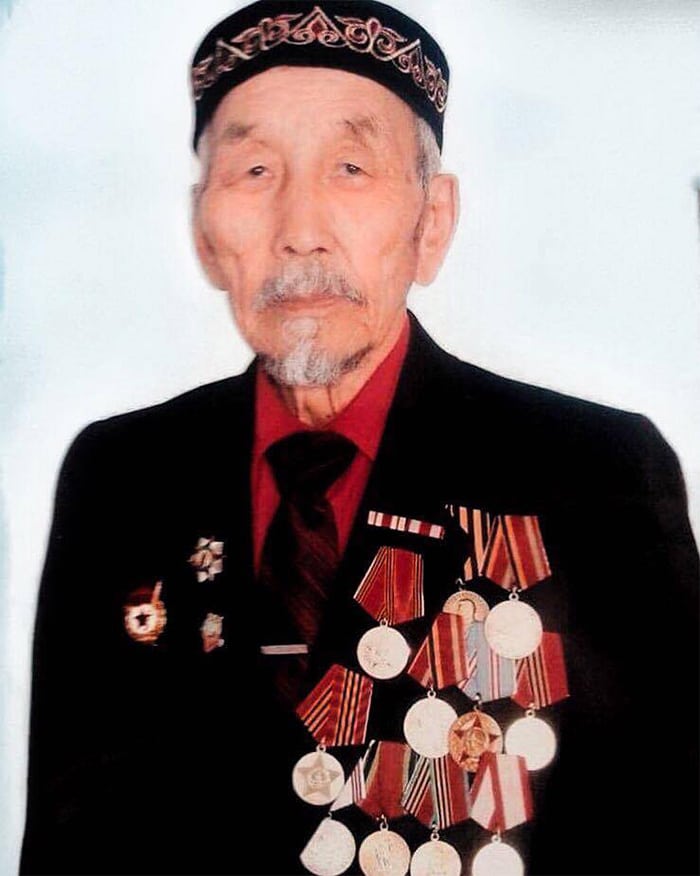 As it happened, he was sent to the Khalkhin Gol River in Mongolia. The Battle of Khalkhin Gol was the decisive engagement of the undeclared Soviet-Japanese war fought among the USSR, Mongolia and Japan in 1939. There, he served in the rear, mostly because at that time the frontline armies consisted of ethnic Russians. People of other ethnicities were more likely to be sent to other divisions. Like many others, Zhanaidar was responsible for supplying military weapons to the frontline, including small arms, machine guns, artillery and bombs. Once when he was in the battlefield distributing weapons, a land mine exploded next to him. Luckily, he was alive and immediately was transported to a military hospital. It turned out that he got a contusion in his right ear, which is why sometimes he couldn't hear people talking quietly and always listened to his favorite television news very loudly.
After he recovered, he left the front and went back to Kazakhstan. However, he didn't return home. Instead, he went to the city of Karaganda where he applied to the Karaganda State University and studied pedagogy. After graduation, he came back to his hometown and started to work as a teacher at a local school, teaching children of the people who had gone through the terrible war years. At the age of 27, he got married to my grandmother and, at the same time, became an honored member of the Communist Party of the Soviet Union. Zhanaidar and his wife had six children. One of them is my mom, the only girl in the family. After retirement from the school, he started to manage their household, including the livestock and the kitchen garden, while helping his wife to raise the children during the economically difficult postwar period.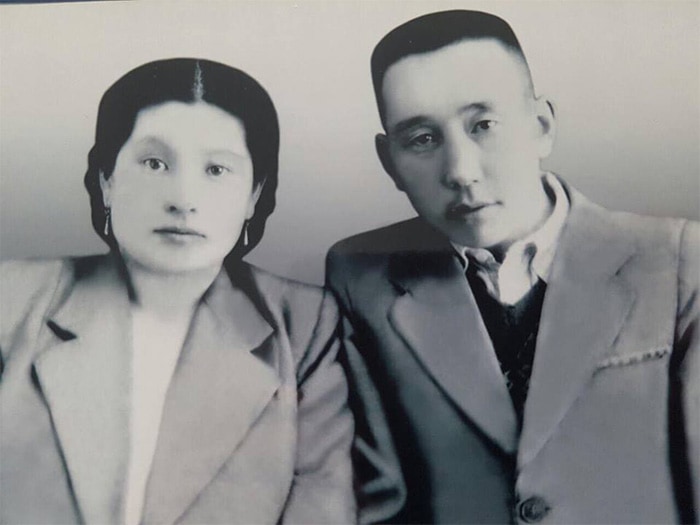 Zhanaidar had quite a complex nature. That is why it wasn't easy to get along with him. Nevertheless, he always fought for education and supported all his grandchildren's intentions to study abroad or our attempts to try something new.
My grandfather, Zhanaidar Bilyalov, passed away in 2015 at the age of 90, leaving all his savings and amazingly sincere war memoirs, and a few poems, to his children and wife. I'm 100 percent sure that he was and still is a true hero who made an undeniable contribution to both the USSR's great victory in World War II and also to the development of the people around him, convincing them by his own example to study and to improve themselves from cradle to grave. I am so proud that I'm a descendant of such a great person!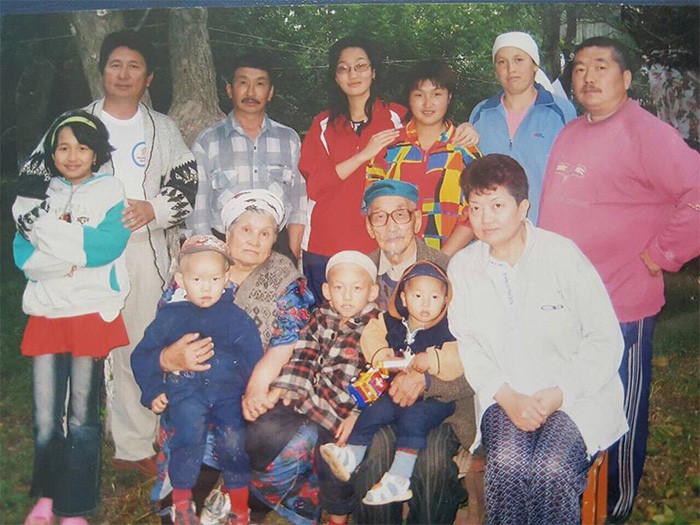 By Maiya Li
Korea.net Honorary Reporter
Photos: Maiya Li
http://koreanetblog.blogspot.kr/2017/02/a-veteran-of-great-patriotic-war.html