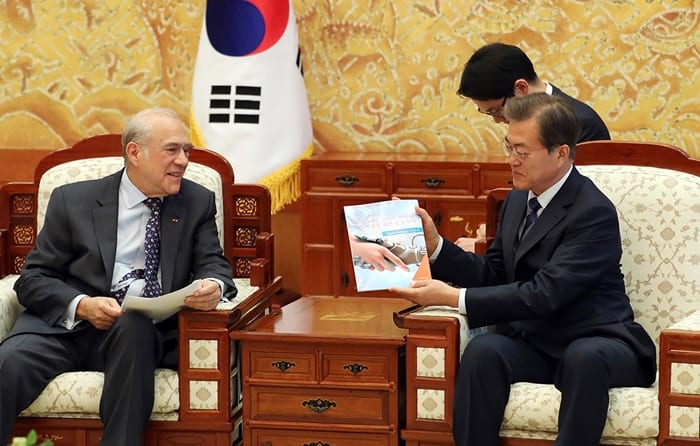 By Min Yea-Ji and Kim Young Shin
The Organisation for Economic Co-operation and Development (OECD) raised Korea's economic growth forecast for 2017 to 3.2 percent.
The OECD published its OECD Economic Outlook report that revised upward Korea's economic growth outlook by 0.6 percentage points above its previous rating in June. It also predicted that the country's economic growth would be around 3.0 percent in 2018.
Previously on Nov. 14, the IMF adjusted Korea's growth forecast for 2017 to 3.2 percent with a prediction of 3.0 percent for 2018.
"This year, Korea's economy will recover thanks to the good condition of the semi-conductor industry and increased business investment," said the OECD. "Next year, despite the slowdown of construction investment, the economic growth at the level of 3.0 percent will continue thanks to the recovery of world trade and expansionary fiscal policy."
The report also pointed out that the outcomes of the Korean government's innovative growth policies were a reason for the upgrade.