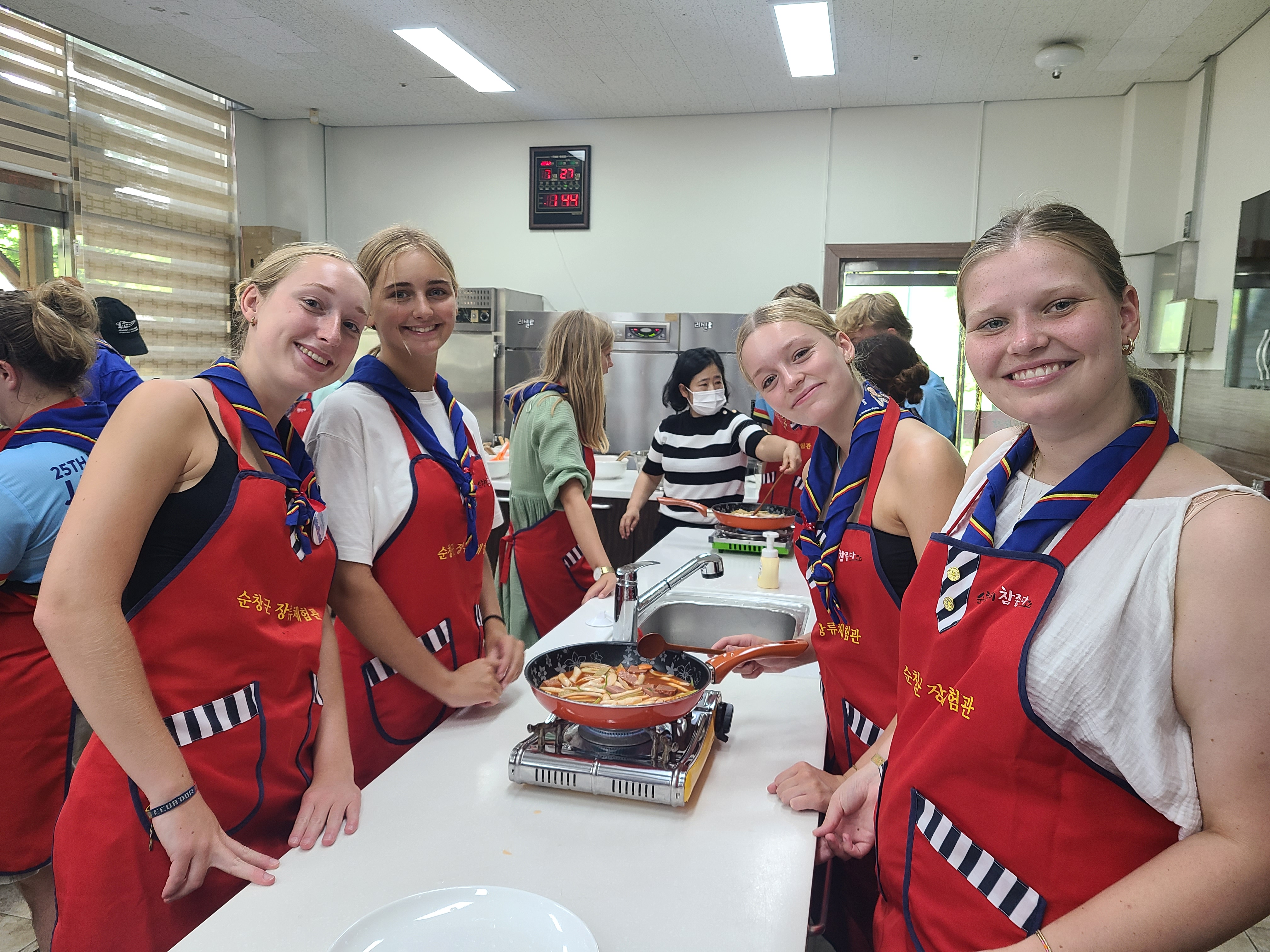 By Jeon Misun
Scouts from around the world are traveling around Jeollabuk-do Province ahead of the 25th World Scout Jamboree.
The local government there announced that about 100 Belgian scouts visited Gangcheonsan Mountain and Sunchang Gochujang Village in the province, thus beginning their regional tour program.
Eighteen tour courses spanning major tourist attractions in the province will be offered before and after the jamboree.
The programs held before are for scouts who arrive in the province ahead of the event, while those held after are for scouts who will remain for some time after the jamboree.
Programs before the jamboree are from July 28 to Aug. 1, with the first day spent in Seoul or Everland, a theme park near the capital.
The tour programs after the jamboree are from Aug. 12-16, with the remaining two days spent in Seoul or Everland.
Some 7,726 scouts from 17 countries, including Canada, Belgium, Sweden, Mexico and Poland, have applied for the programs.
Participants will experience Hallyu (Korean Wave) culture and try Korean cuisine as they visit Jeonju Hanok Village, Seonyudo Island in Gunsan-gun County, Mireuksa Temple, Gimje Byeokgolje Reservoir, Ramsar Ungok Wetlands and "BTS road" in Wanju.
Director of culture, sports and tourism bureau at Jeollabuk-do Provincial Office Cheon Sun-mi said, "We welcome World Jamboree Scout members from around the world."
"We will use this as an opportunity to widely promote the capital of Korean culture and tourism, the tastes and appeals of Jeollabuk-do Province to make the scout members want to visit us again."
The World Scout Jamboree in Saemangeum will be held from Aug. 1-12 at campgrounds in Buan-gun County, Jeollabuk-do Province.
Around 43,000 scouts from 158 countries will be participating in the event.
msjeon22@korea.kr