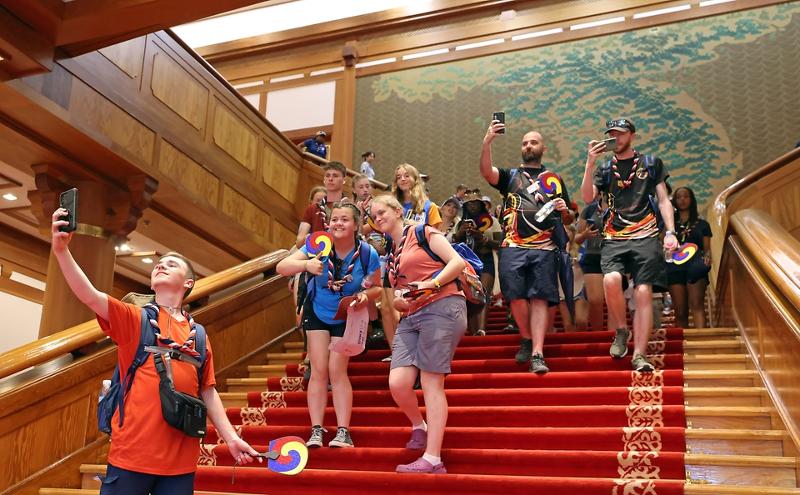 By Margareth Theresia
Photos = Ministry of Culture, Sports and Tourism

Nine hundred British scouts participating in the 25th World Scout Jamboree in Korea on the afternoon of Aug. 8 visited Cheong Wa Dae in Seoul, the Ministry of Culture, Sports and Tourism said.

The scouts looked around the media center Chunchugwan surrounded by 50,000 trees, reception house Sangchunchae and presidential secretariat building Yeomingwan and saw the exhibition "Stories of Our Presidents: The Presidents Were Here" at the compound's main building.
After the exhibition, they got a taste of the nation's traditional culture by viewing a performance of pansori (traditional vocal opera) and gyeongochum (drum dance) performed by the Jeongdong Theater Arts Group of the National Jeongdong Theater of Korea at the garden.

"We will take full responsibility to the end for the scouts who withdrew from the Jamboree because of issues at the Saemangeum camp site and the typhoon," Minister of Culture, Sports and Tourism Park Bo Gyoon said. "Scouts from abroad spent time and money to participate in the Jamboree, so we'll do our best to have them fully feel the appeal of K-Culture and return home with a good image of Korea."