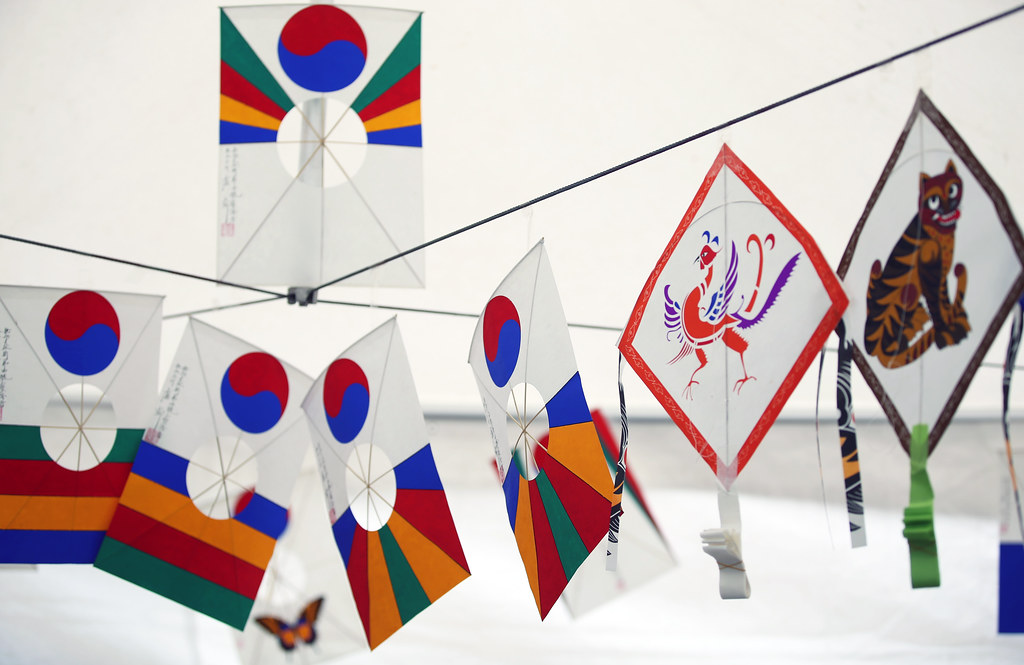 By Kim Hyelin

Events spreading the warmth and excitement of Seollal (Lunar New Year) are scheduled around the world including Asia, Europe, North America and Africa.

The Korean Culture and Information Service (KOCIS), an affiliate of the Ministry of Culture, Sports and Tourism, on Jan. 20 said it will host events related to Seollal at 25 Korean Cultural Centers (KCCs) in 22 countries. This year's Seollal falls on Jan. 22.

People in Asian countries that also observe the holiday can compare how the occasion is celebrated in Korea and their nations. The KCC in Hong Kong from Jan. 17-21 will hold events like playing traditional games like jegichagi (kicking a shuttlecock) and distributing hongbao (traditional Chinese red envelopes) with Hangeul designs on them.

The KCC in Tokyo, Japan, on Jan. 21 will hold an interactive event in which visitors make Hanbok frames and stamps.

The KCC in India on Jan. 23 will gift wrap tteok (rice cake), which is traditionally eaten on Seollal, and winter items with the three colors of the Indian flag for distribution to residents and students in poor villages near the New Delhi capital region. This is an example of the Korean concept jeong, a term loosely defined as "consideration and caring for others."

KCCs in the Americas have also prepared events to mark the holiday. The KCC in Washington will showcase samulnori (traditional music with four percussion instruments) and "Yuhee Nori," a creative performance including pungmul (traditional percussive music and dance), sajachum (lion dance) and spinning of sangmo, or a hat with feathers or paper streamers attached to the top and worn when dancing and spinning the wearer's head. These events are slated for Jan. 28 at the Smithsonian American Art Museum and Feb. 2 at the Kennedy Center.

The KCC in New York on Feb. 16 will present Kim Aram's picture book "Tomorrow is New Year's Day" in both Korean- and English-language versions. Other events include those in which visitors make good luck pouches to experience Korea's Seollal holiday.

The KCC in Canada on Jan. 20 will host events for children to learn about Seollal customs. They will make miniatures of tteokguk (soup with thinly sliced rice cake) out of clay and learn sebae (traditional ceremonial bowing to elders on Seollal).
The KCC in Mexico on Jan. 23 will hold a "Seollal Food Fiesta" with domestic chefs in which visitors can make and sample food served on the holiday like tteokguk, japchae (stir-fried glass noodles with vegetables) and sikhye (rice punch).

KOCIS Director Kim Jangho said, "Seollal events opening the new year offer a good opportunity to communicate directly with locals," adding, "To mark the Lunar New Year holiday, I hope that people in each country with a KCC worldwide experience Seollal customs and immerse themselves in Korea's charms."

KCCs around the world including those in the U.K., Vietnam, Iran and Australia will also host various events featuring Korea's Seollal culture. More information on each KCC's events is available on the KOCIS website: http://www.kocis.go.kr/eng/openInformation.do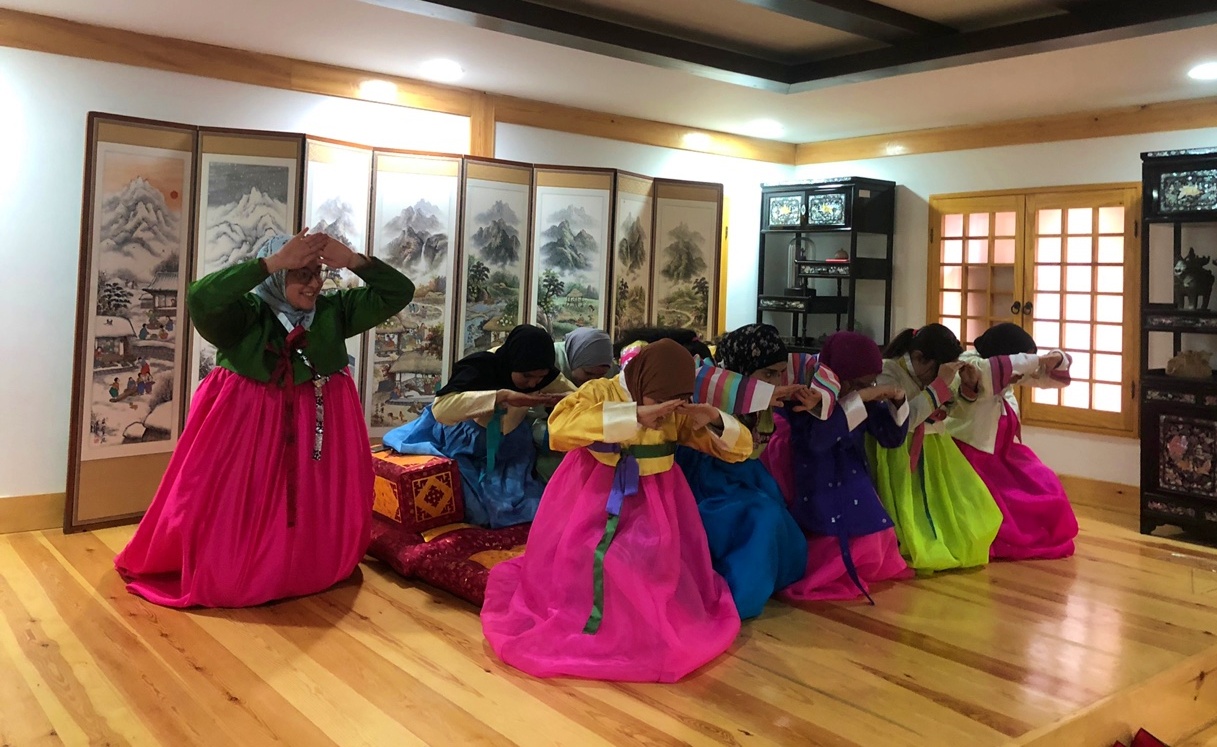 Seoul and vicinity also have a host of scheduled events over the Seollal holidays.

Korean Folk Village in the Giheung-gu District of Yongin, Gyeonggi-do Province, from Jan. 21-24 hosts events in which visitors wear Seollal clothing and perform sebae. Participants can also watch jeongcho gosa, or a ritual held on the first few days of the Lunar New Year to ward off evil spirits and wish for everyone's well-being, and jisinbapgi, a musical prayer rite to appease earthly spirits.

Namsangol Hanok Village in Seoul's Jung-gu District from Jan. 21-23 will hold performances of pansori (solo lyrical opera) and Bongsan Talchum, the mask dance drama of Bongsan, and other events. Charye (ancestral rituals) will be held on Jan. 22, Seollal Day at the anchae (a space designated for the head women in traditional houses) of Min Family's House, allowing visitors to see up close the food arranged for the occasion. For those who understand Korean, guides will explain the table etiquette and culture behind charye in Korean.

Unhyeongung Royal Residence in Seoul's Jongno-gu District on Jan. 22 will offer tteokguk to visitors in the afternoon at 12:30 p.m.

The Seoul palaces of Gyeongbokgung, Changdeokgung, Deoksugung and Changgyeonggung and Jongmyo Shrine, Royal Tombs and the relics of King Sejong the Great are open to public throughout the Seollal period.

Sehwa, a drawing Koreans traditionally gave as gifts and attached on doors to wish for a peaceful and prosperous new year, will be distributed at Gyeongbokgung. A thousand of the drawings will be given out after each changing of the guards ceremony, which takes place at 10 a.m. and 2 p.m. at the small traditional building for military court officials who protect the palace right behind Gwanghwamun Gate.

The traditional arts troupe of the Korea Cultural Heritage Foundation will perform from 3 p.m. to 3:40 p.m. over the four-day Seollal period at the former presidential compound of Cheong Wa Dae in Seoul's Jongno-gu District. The performances will include gilnori (street procession), gugakgayo (fusion of traditional and Korean pop music), sajachum and samulnori from Cheong Wa Dae's front gate to its helicopter pad.

Korea.net recommends attending a Seollal event either in Korea or abroad to experience the holiday.

kimhyelin211@korea.kr