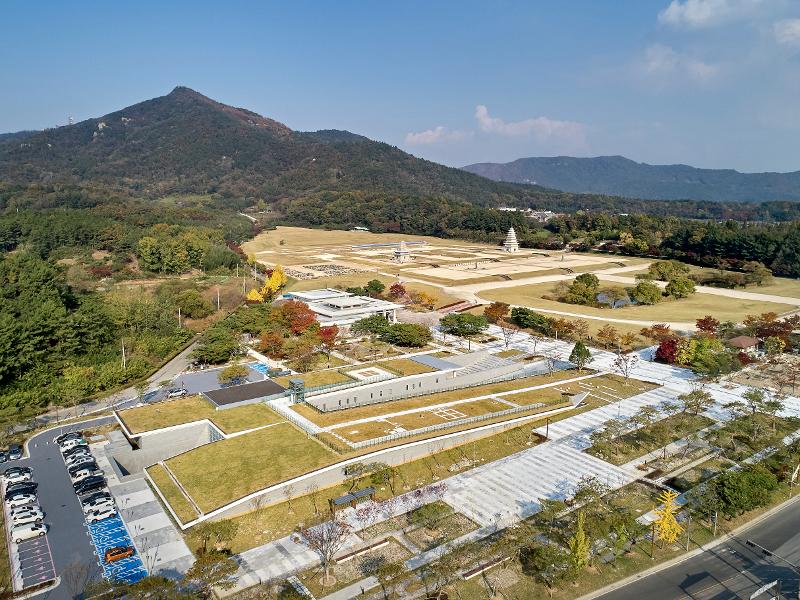 By Kim Hyelin and Lee Hana
Photos = Iksan National Museum
The Iksan National Museum (formerly the Mireuksaji National Museum) on Jan. 10 was newly opened to the public at the Baekje Historic Areas in Iksan, Jeollabuk-do Province.
The new museum underwent an expansion to cover 7,500 square meters overall with an exhibition space of 2,100 square meters. The one-story building with two basement floors was designed to ensure unobstructed views of the surrounding site.
The museum was a provincial museum before 2015, when the Mireuksa Temple Site and the Wanggungri archaeological site were both added to UNESCO World Heritage list.
The renovated facility houses some 23,000 relics excavated from the Mireuksaji site, the country's largest Buddhist temple and dating back to the ancient Three Kingdoms period (57 B.C.-A.D. 668), as well as the Wanggungri site and the Ssangneung Twin Tombs, the last royal tomb of the Baekje Kingdom.
Around 30,000 relics found in northwestern Jeollabuk-do Province are part of the museum's collection, with 3,000 displayed in the permanent exhibition.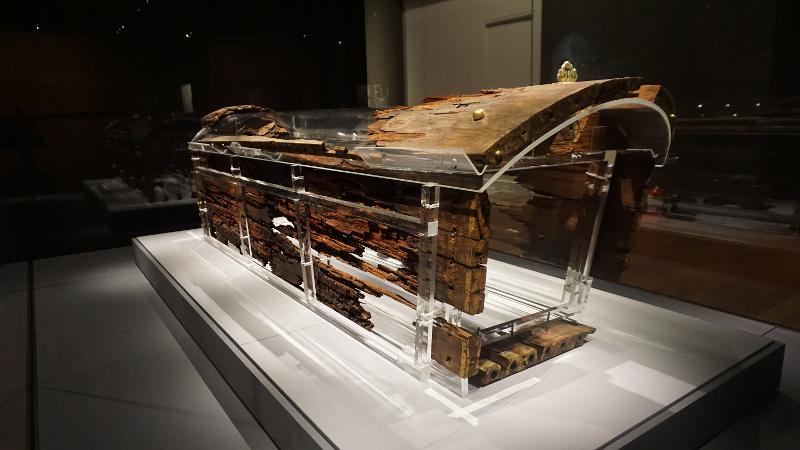 Among the relics being shown to the public for the first time at the permanent exhibition are a silk cloth with gold thread that once wrapped offerings placed inside the Mireuksaji site's reliquaries, and a wooden coffin excavated in 1917 from the twin tombs in Iksan.
Through March 29, an exhibition will showcase 15 reliquaries including those from the historic sites at Wangheungsa Temple in Buyeo-gun County, Chungcheongnam-do Province, and votive reliquaries offered by Yi Seong-gye, the founder and first king of the Joseon Dynasty.
The museum is open daily except Mondays from 9 a.m. to 6 p.m.