Home
Authors
Posts by admin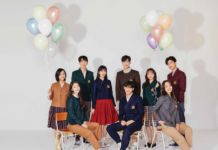 More students this year will wear school uniforms sporting designs inspired by Hanbok (traditional Korean attire) under a joint project of the Ministry of Culture, Sports and Tourism and...
Art directors from the National Theater of Korea on Jan. 15 hold a news conference to announce programs to celebrate the theater's 70th anniversary this year at JW...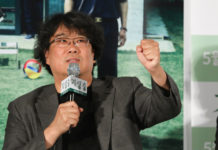 "Parasite" on Jan. 13 received six Oscar nominations and became the first Korean film to earn Academy Award nominations for Best Picture and Best Director. Pictured is...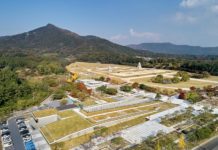 The Iksan National Museum on Jan. 10 is newly opened to the pulbic at the Baekje Historic Areas in Iksan, Jeollabuk-do Province. By Kim Hyelin and Lee Hana Photos =...
Gangwon-do Province on Jan. 10 earned the right to host the fourth Winter Youth Olympic Games in 2024 at the 135th session of the International Olympic Committee (IOC) in Lausanne, Switzerland. Minister...
The Wednesday protest for the Resolution of the Japanese Military Sexual Slavery Issue in front of the Japanese Embassy in Seoul's Jongno-gu District on...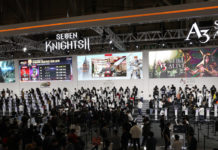 A 2019 white paper on the Korean video game industry said that since 2017, gaming platforms have seen growing diversity since the release of popular intellectual property games...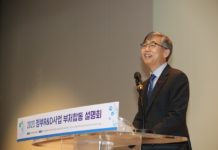 Vice Minister of Science and ICT Kim Sung-soo on Jan. 6 gives a speech in a briefing session on inter-governmental cooperation in R&D projects...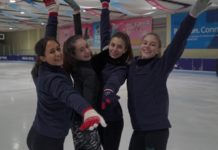 The Dream Program, which offers training in winter sports and cultural experiences to young people from around the world, is being held from Jan. 6-18 in Pyeongchang-gun...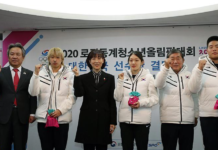 Second Vice Minister of Culture, Sports and Tourism Choi Younhee on Jan. 3 poses with the national team for the 2020 Winter Youth Olympic...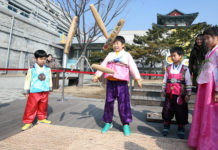 Koreans celebrate New Year's Day by eating tteokguk (rice cake soup) with family and playing traditional games. Pictured here is a group of kids playing yutnori, a traditional...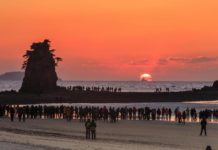 People watch the sunset at Taean Beach in Chungcheongnam-do Province, one of the five best places that the Korea National Park Service selected to see...