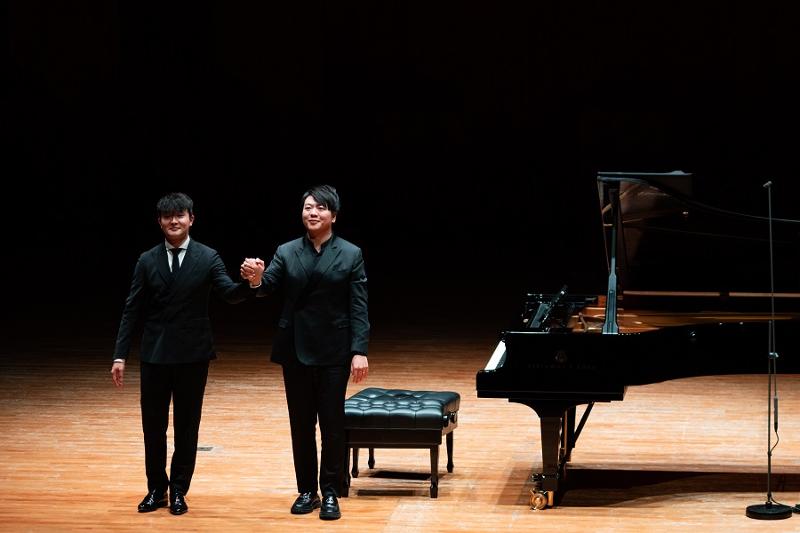 By Kim Hayeon
Photos = Ministry of Culture, Sports and Tourism
The Ministry of Culture, Sports and Tourism on Nov. 23 cohosted a concert with the Korean Foundation for International Cultural Exchange to mark the 2021-22 Korea-China Year of Cultural Exchange and 30th anniversary of bilateral ties at Seoul Art Center in the capital's Seocho-gu District.
Renowned Korean pianist Sunwoo Yekwon and Chinese counterpart Lang Lang put on an impressive performance for 100 minutes.
The first part of the concert had Sunwoo play Brahms' Six Pieces for Piano, Debussy's Estampes, Ravel's La valse and the Korean folk song "Arirang."
In the second, Lang performed Chopin's Nocturne In C sharp minor and Minute Waltz, Liszt's Liebestraum No. 3 (Dreams of Love), Debussy's Clair de Lune, Manuel de Falla's Ritual Fire Dance, and parts of Bach's Goldberg Variations and BWV 988. He ended his performance with the Chinese folk song "Jasmine Women."
Jung Hyang-mi, director-general of the ministry's Regional Culture Policy Bureau, said, "Even after the 2021-22 Year of Cultural Exchange between Korea and China, we will support exchanges, especially between the younger generation, so that our friendship shared through culture can lead to a partnership opening the future."
To mark 30 years of diplomatic relations and bolster cultural exchange and cooperation, Seoul and Beijing declared the exchange year last year. Under the official slogan "Friendship Shared through Culture, Partnership Opening the Future" (unofficial translation), the two countries have promoted cultural exchanges since last year.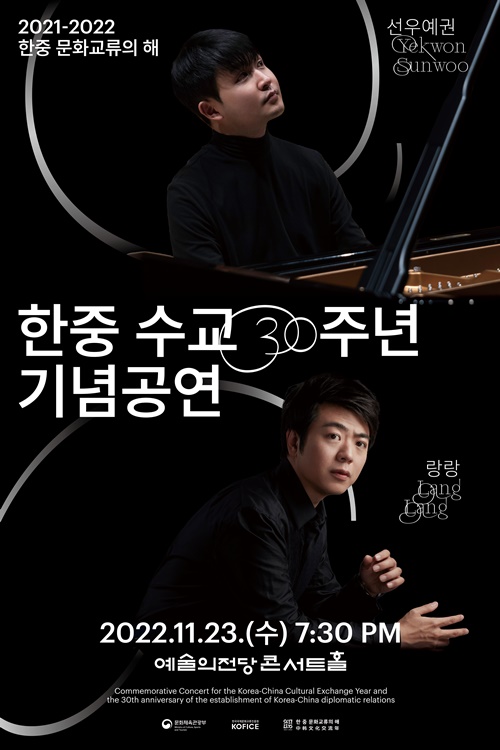 hayeounk8@korea.kr