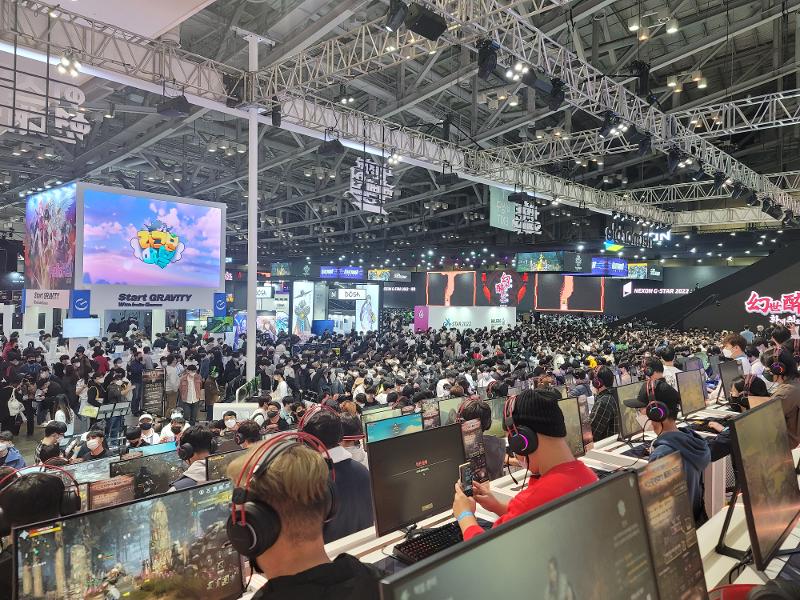 By Yun Dahee
The scale of the domestic game market has broken KRW 20 trillion for the first time.
The Ministry of Culture, Sports and Tourism and Korea Creative Content Agency (KOCCA) on Jan. 2 jointly released a 2022 white paper on the Korean game industry saying the domestic sector in 2021 saw sales of KRW 20.99 trillion, up 11.2% from the previous year.
This is the first time for the domestic game market to reach 20 trillion won in value.
In 2021, sales of mobile games led all types with KRW 12.14 trillion, or 57.9%, followed by PC games with KRW 5.63 trillion, console games KRW 1.52 trillion and arcade games KRW 273.3 billion.
Exports reached USD 8.67 billion (KRW 9.92 trillion), up 5.8% over the same period, and imports USD 312.33 million (KRW 357.4 billion), up 15.3%.
The Korean game sector in 2021 also grew faster than the global market, whose value rose 8.7% to USD 219.75 billion.
Korea was fourth on the global game market, the same as in 2020, with a share of 7.6%, trailing only the U.S. (22%), China (20.4%) and Japan (10.3%).
The white paper is a summary of the 2021 statistics and trends of the domestic and foreign game sectors.
KOCCA forecast the scale of the Korean game market last year at KRW 22.7 trillion.
daheeyun@korea.kr