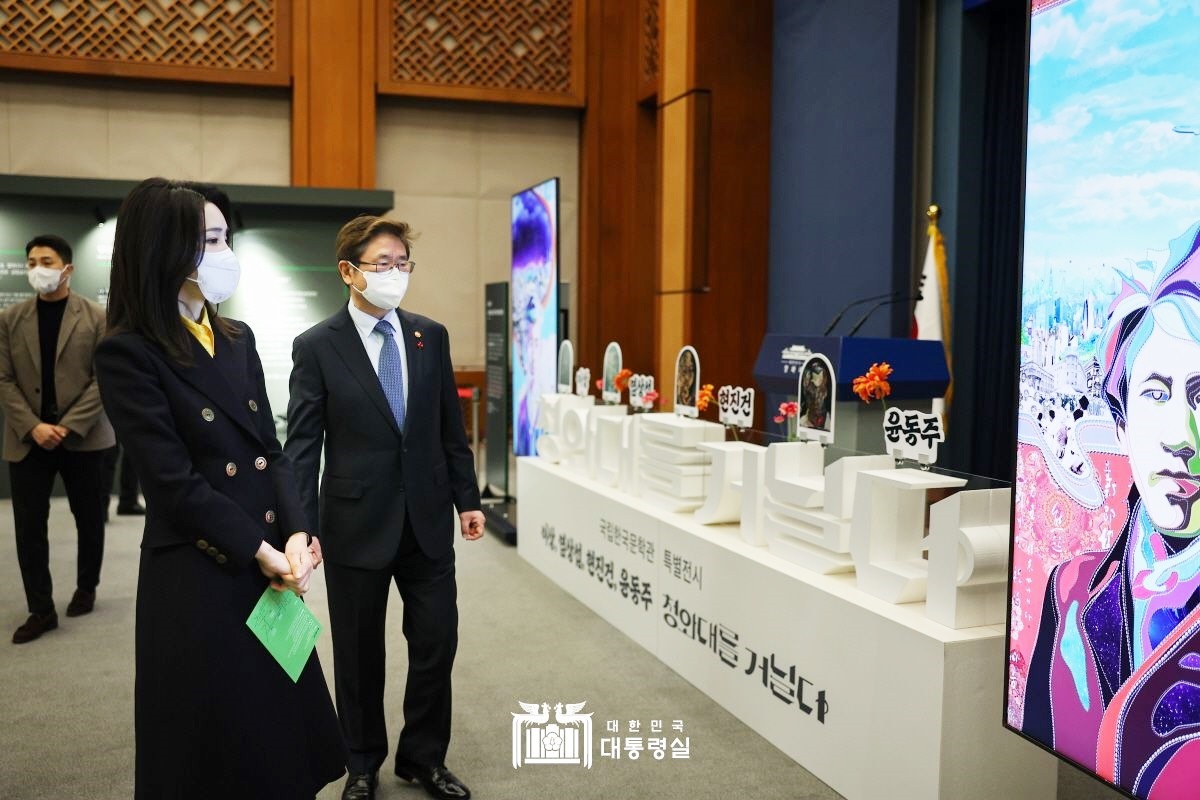 By Xu Aiying

The Ministry of Culture, Sports and Tourism on Jan. 17 said the literary exhibition "Lee Sang, Yeom Sang-seop, Hyun jin-gun, Yoon Dong-ju, stroll through Cheong Wa Dae" attracted 24,000 visitors in 25 days at Chunchugwan, the media center at the former presidential compound of Cheong Wa Dae in Seoul's Jongno-gu District.

Held from Dec. 22 to Jan. 16, the event was the second project hosted by the ministry using Cheong Wa Dae as a multipurpose culture and arts complex since its reopening to the public last year.

Displayed at the exhibition were literary masterpieces by the four authors mentioned in the event's title. All four worked in Seochon Village near Cheong Wa Dae.

The 97 items presented included rare collections of Korean literary works such as an original copy of Yeom's major novel "Mansejeon"; Hyun's novel collection "The Face of Joseon"; Kim Ki-rim's first book of poetry "The Weather Map" with a cover designed by Lee; and Yoon's poetry collection "Sky and Wind and Stars and Poems."
First lady Kim Keon Hee on Jan. 9 visited the exhibition with Minister of Culture, Sports and Tourism Park Bo Gyoon.
Calling the event a place to "see how writers and artists shared their thoughts and developed friendships," the first lady said, "We must support translation and publication of our excellent cultural content to receive love from people all over the world in going beyond the problems of expression and language."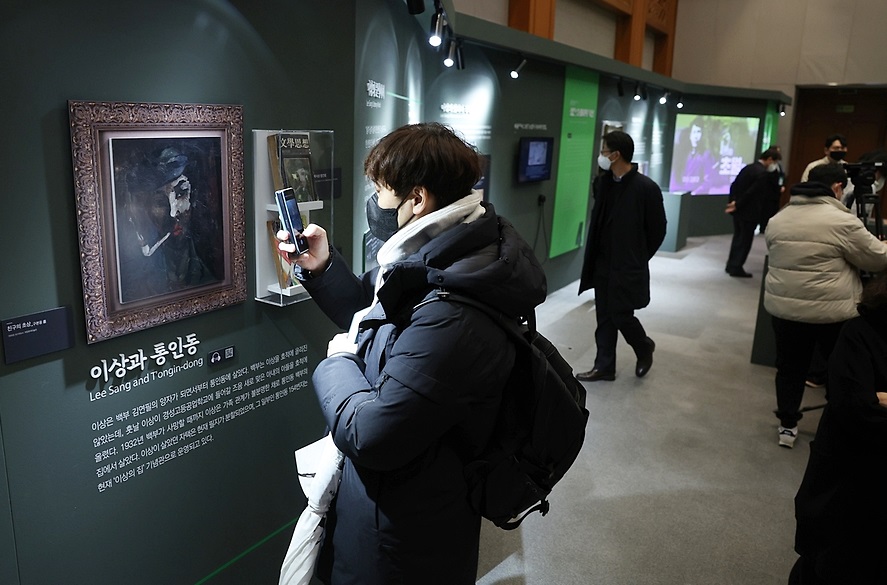 A survey found that 92% of the attendees expressed satisfaction with the exhibition, with 45.1% saying it was interesting to see the original portraits of authors and illustrations of their books and 42.3% saying they enjoyed seeing the original copies of literary works. Launched on the event's opening day of Dec. 22, the survey was conducted through Jan. 16 on 5,200 visitors to the exhibition.
(All titles of the literary works in the article are unofficial translations.)
xuaiy@korea.kr