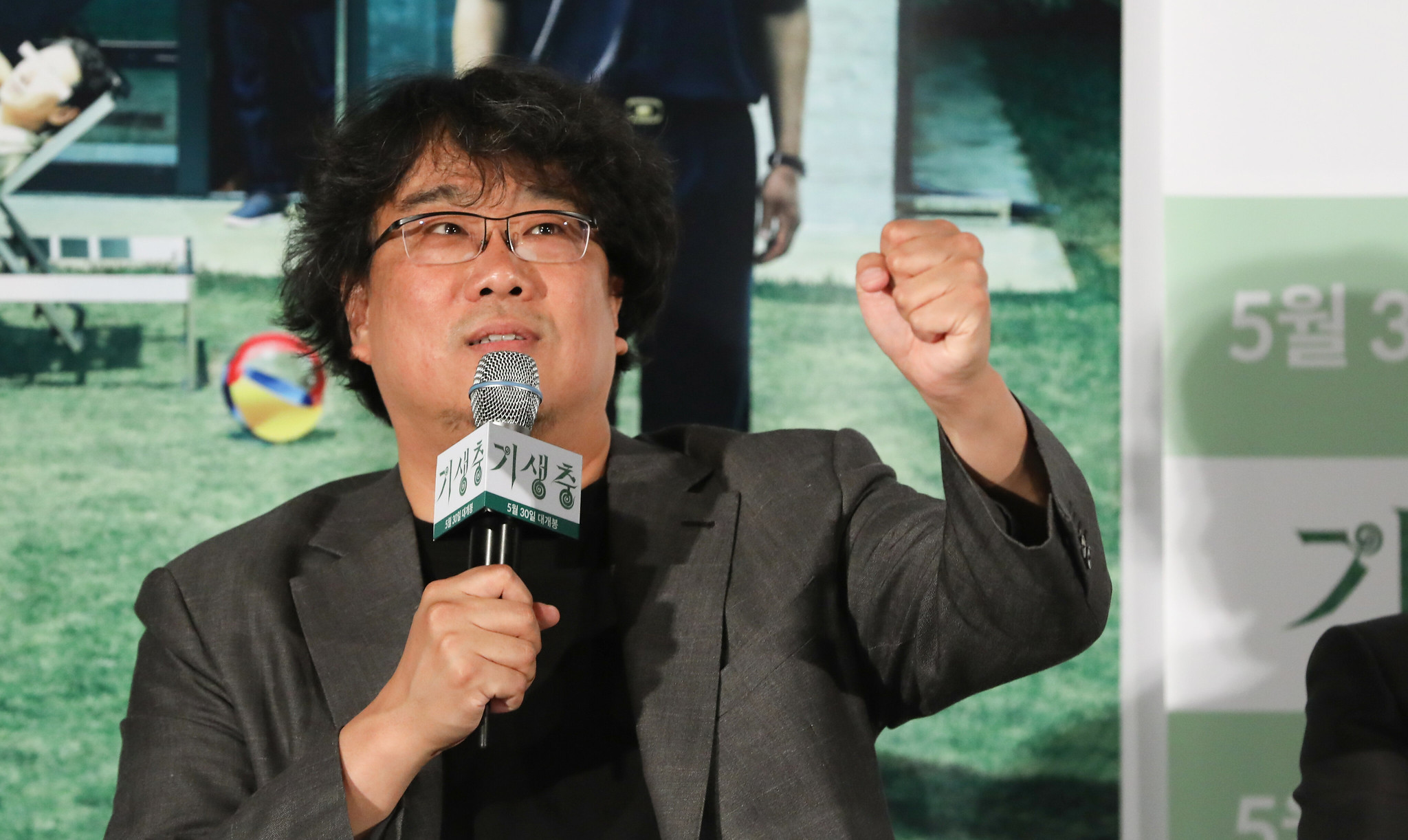 By Lee Hana
Director Bong Joon-ho's "Parasite" on Jan. 13 earned six Oscar nominations and made history as the first Korean film to be nominated for Best Picture and Best Director.
Among the nominations for the 92nd Academy Awards announced for 24 categories, "Parasite" received six: Best Picture, Best Director, Best Original Screenplay, Best Production Design, Best Film Editing and Best International Feature Film.
Deemed a strong contender for the award for top foreign-language film leading up the nominations, Bong's movie is also vying for the best picture and director awards, which are considered the most prestigious Oscars. Who will win the latter two awards is attracting keen interest in both Korea and abroad.
Vying to become the first work not in English to win the Oscar for Best Picture, "Parasite" is up against "Ford v Ferrari" (James Mangold), "The Irishman" (Martin Scorsese), "Joker" (Todd Phillips), "Little Women" (Greta Gerwig), "Marriage Story" (Noah Baumbach), "1917" (Sam Mendes) and "Once Upon a Time in Hollywood" (Quentin Tarantino).
Bong could also become just the second Asian to win Best Director after Ang Lee of Taiwan. The Korean director is up against many greats this year including Scorsese, Philips, Mendes and Tarantino.
The nominees for Best International Feature Film are "Parasite," "Les Miserables" (France), "Corpus Christi" (Poland), "Pain and Glory" (Spain) and "Honeyland" (North Macedonia).
Bong has won a slew of awards for "Parasite" including the prestigious Cannes Palme d'Or and this year's Golden Globe for Best Foreign-language Film. He will attend the Oscars on Feb. 9 (local time) at the Dolby Theater in Los Angeles.
Another Korean film, the documentary "In the Absence" directed by Yi Seung-jun and Gary Byung-seok Kam, has received an Oscar nomination for Best Documentary Short Subject.
The 29-minute work chronicles the events of the sinking of the Sewol ferry on April 16, 2014, with clips and phone calls from that day. The film questions the government's absence during the unfolding of the tragedy.