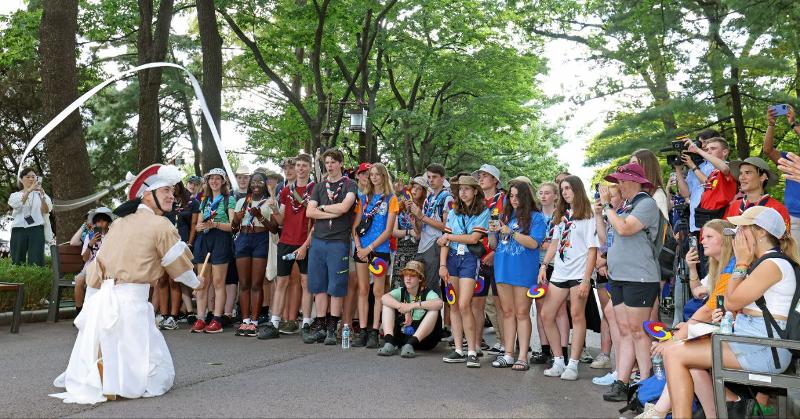 By Charles Audouin
Photos = Ministry of Culture, Sports and Tourism

The Ministry of Culture, Sports and Tourism on Aug. 13 announced more interactive programs and tours at cultural facilities for participants in the 25th World Scout Jamboree staying longer in the country.

For scout delegations who left the event's main site of Saemangeum, an estuarine tidal flat in Buan-gun County, Jeollabuk-do Province, due to Typhoon Khanun, the ministry gave cultural program guides in Korean and English for use at cultural facilities. Inquiries for tours and experiences followed, and about 8,000 Jamboree participants from around 50 countries visited such facilities as of Aug. 12.

About 900 scouts from the U.K., 165 from Denmark and Norway, and 41 from Lebanon were invited to visit Cheong Wa Dae in Seoul and toured the former presidential compound and an exhibition there. The British delegation was invited after its leaders said they wanted to go there after their scouts did, with more tours arranged.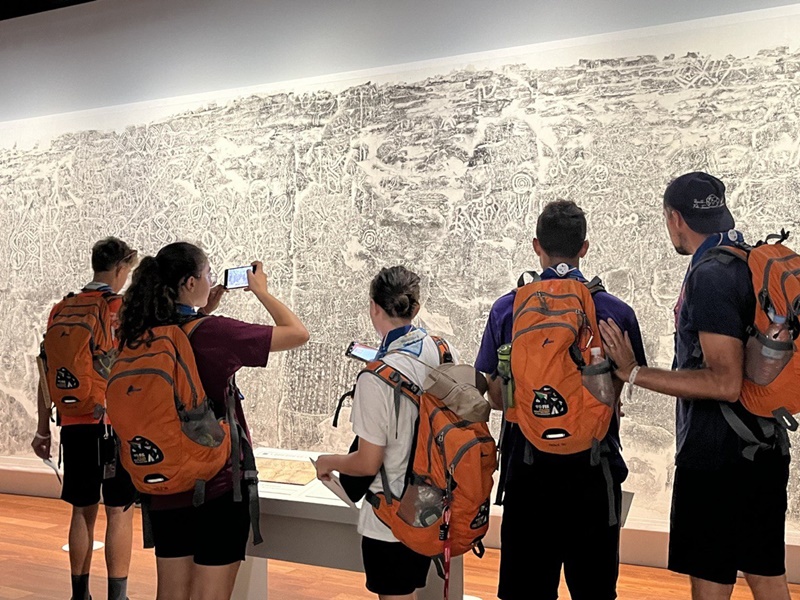 About 50 leaders of the U.S. delegation and adult supervisors visited an exhibition of the 70th anniversary of the alliance between Korea and the U.S. at the National Museum of Korean Contemporary History in Seoul. Swiss scouts also tried on Hanbok (traditional clothing) at the Hanbok Expo held at COEX Mall in the capital.

Jamboree participants from other countries such as Italy, Ireland, Malta, Finland, Taiwan and the Republic of the Congo also visited places such as the National Museum of Korea, National Folk Museum of Korea, National Hangeul Museum, National Museum of Modern and Contemporary Art Korea, National Museum of World Writing Systems and the interactive K-pop space HiKR Ground.

"We have beautifully designed various programs and provided well-structured support so that K-Culture can create drama with a twist," Minister of Culture, Sports and Tourism Park Bo Gyoon said. "Even after the Jamboree ends, we will actively support participants to experience the charm and essence of K-Culture until they return home."