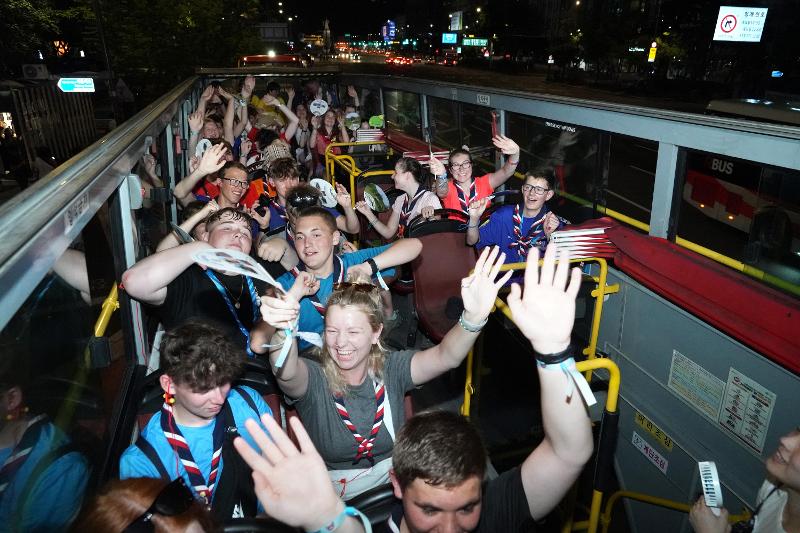 By Charles Audouin
Photos = Seoul Metropolitan Government
The 155 British scouts who withdrew from the 25th World Scout Jamboree in Korea sampled the nightscape of Seoul.

The Seoul Metropolitan Government on Aug. 7 said, "We presented on Aug. 6 Seoul's beautiful nightscape to British scouts through a city bus night tour."

Four buses with the scouts onboard departed Gwanghwamun Square at 9:20 p.m. to show them leading city landmarks like the N (Namsan) Seoul Tower, Namdaemun Market, Cheonggye Plaza and Some Sevit, a cultural complex on three artificial islands.

Kester Sharpe, a staff member of the scouts' regional management team, said she was glad to have the "amazing experience" of seeing the Seoul cityscape while riding the bus at night, adding that everything provided by the city government was interesting and that she was excited to share this with her young scouts.

The tour was arranged after Seoul Mayor Oh Se-hoon held an urgent meeting with the scouts' representative that day.

The city government pledged to provide more interactive programs to promote Seoul's culture and history to Jamboree participants.