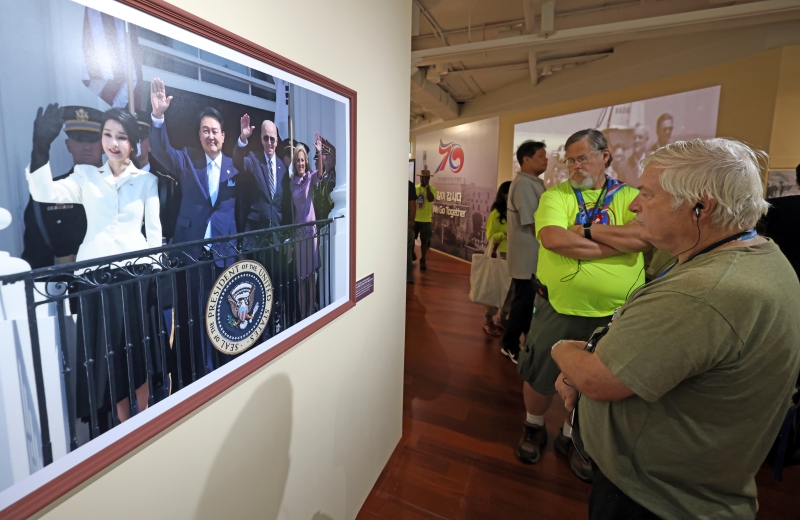 By Yoon Seungjin
Photos = Ministry of Culture, Sports and Tourism

The American delegation to the 25th World Scout Jamboree in Korea on Aug. 10 visited the "Special Exhibition on the 70th Anniversary of the ROK-U.S. Alliance" in Seoul.

The Ministry of Culture, Sports and Tourism that day said about 50 American scouts visited the National Museum of Korean Contemporary History to see exhibitions on the anniversary and Hallyu (Korean Wave) and pop culture, as well as a permanent one on the history of Korea's modern and contemporary development.

Ryan Yee, head of the Chief Seattle Council of the Boy Scouts of America, thanked the museum and its staff for their hospitality, calling this a great opportunity to recognize ties between both countries in a new way.

The visiting scouts also received commemorative gifts highlighting the alliance.

"We organized this invitational event to provide an opportunity to expand and develop the Korea-U.S. alliance at the private level in various fields like military, security, economy and culture," Minister of Culture, Sports and Tourism Park Park Bo Gyoon said. "I hope that bilateral relations solidify further in the future."