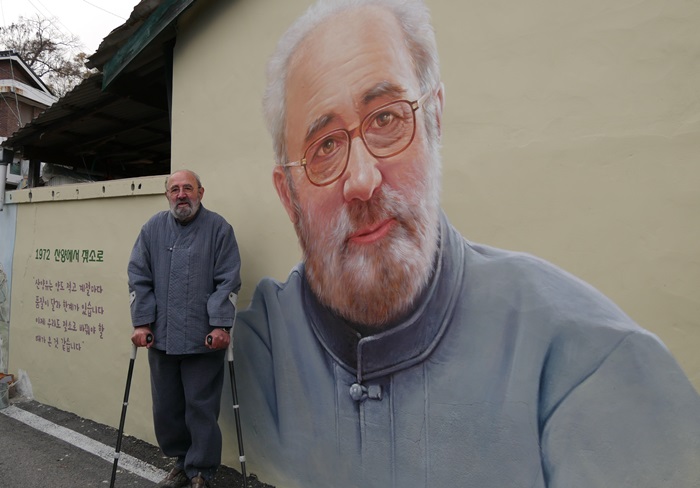 By Kim Hwaya
Imsil cheese is a specialty founded in Imsil-gun County, Jeollabuk-do Province, a rural area in the country's southwestern region. The brains behind this creation belonged to Father Ji Jeong-hwan, a Belgian-born Catholic priest born Didier t'Serstevens who died on April 13 at age 88.
Arriving in Korea in 1959 and appointed provost of the Imsil Catholic Church in 1964, he started selling goat milk to boost the economy of the remote mountain village. Because low demand for the milk saw much of it wasted, the priest decided to use the leftover milk to produce cheese.
Ji experienced numerous trial and error in trying to manufacture the cheese, but finally succeeded on a small scale in 1966 and established Korea's first cheese plant the following year. His Imsil cheese, named after the site of its production base, competed with more expensive imported cheese and grew popular, with full-scale production and sales beginning in 1969.
This cheese pioneer helped Imsil-gun County reach annual turnover of KRW 27 billion, and the economic ripple effect of the cheese is estimated at more than KRW 100 billion.
The government posthumously bestowed the second-highest national medal of Moran to the late priest in recognition of his assistance to the nation's poor and disabled, as well as blazing a trail for the Korean cheese industry.