The video "Korea, Wonderland?" posted on March 17 on Korea.net's YouTube channel attracted more than a million views four days after it was posted. The content shows brave people jointly trying to overcome the COVID-19 pandemic and helping those around them who are in a worse situation. Korea.net met such people to hear their stories firsthand.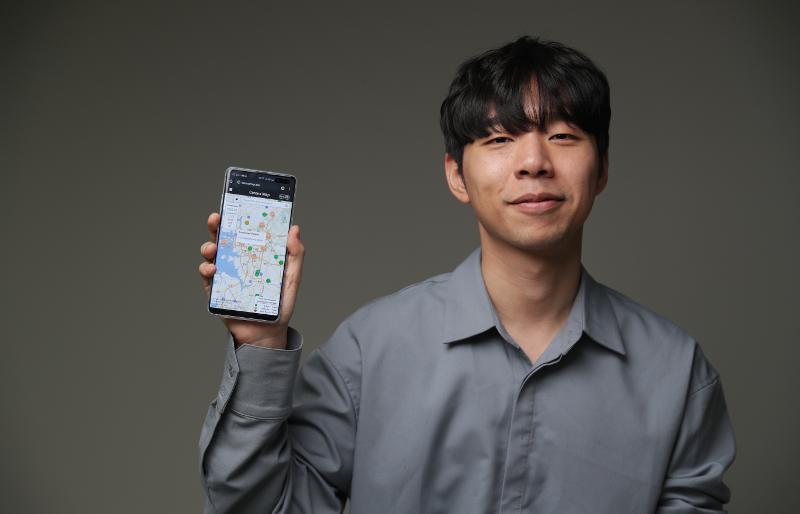 By Lee Kyoung Mi and Lee Jihae
Photos = Kim Sunjoo
Seoul | April 16, 2020
"I merely started it because I liked doing it, but so many people continue to express support. Thanks to this support, I could continue doing it."
Lee Dong-hun is the creator of Corona Map (coronamap.site), which tracks the movements of those who tested positive for the novel coronavirus disease (COVID-19). He is an industrial engineering major at Kyung Hee University in Seoul and CEO of the startup Modoc.
Corona Map was the first site to provide information on confirmed cases in the early stage of the pandemic, showing where and when those infected have been using data from the Korea Centers for Disease and Control Prevention. It also shows daily updated statistics on confirmed and recovered patients of the coronavirus.
The information is available in English and Korean, and more than 42 million people visited the website as of April 16.
Launched on Jan. 30, Corona Map was once down because of too many users. Despite this, Lee runs the site all day even at the expense of sleeping at night without expectation of any financial gain, saying he genuinely likes doing it.
In an April 16 interview with Korea.net at the latter's office in Seoul's Jongno-gu District, he said he launched the site because "in the initial phase of the COVID-19 crisis, so much fake news spread through social media and propagated fear."
"I wanted to ease fear by rectifying misinformation. I wanted to create a site through which users can conveniently access official information," he said.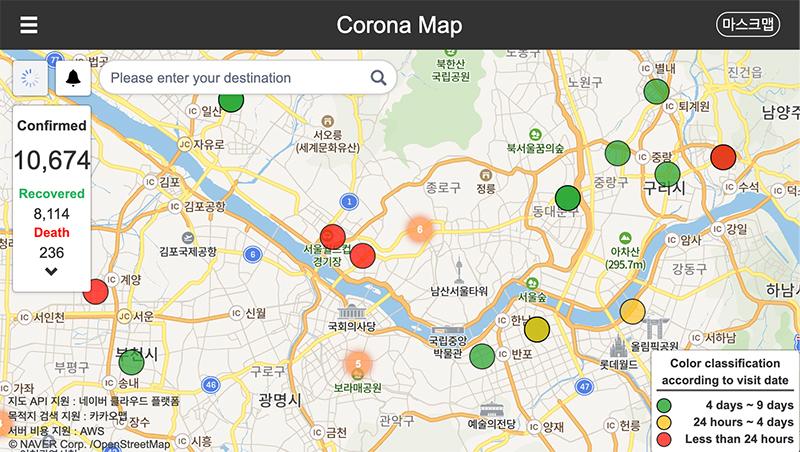 Two months have passed since the site's launch, and Lee recalled how things were particularly hard in late February and early March, when the number of confirmed patients skyrocketed after the "super spreader" appeared in Daegu.
"The number of confirmed patients surged all at once, so I had to alter the system altogether," he said.
"I couldn't sleep at night and spent all my energy on the site, and my health deteriorated a lot."
Thanks to volunteer university students who helped him run the site, however, he said he pulled through.
Things changed over time and though the cumulative number of confirmed patients grew, running the site became easier, Lee said, attributing this to not only the fall in the number of newly confirmed patients, but also public perception of COVID-19.
He said updating and running the site were difficult in the initial phase of the outbreak because while the number of confirmed patients was low, their movements were wide. "But later on, it became easier to mark the movements of confirmed patients despite the rise in their number, because many people were adhering to quarantine," he added.
"I could tell people were becoming more alert about fundamental quarantine rules."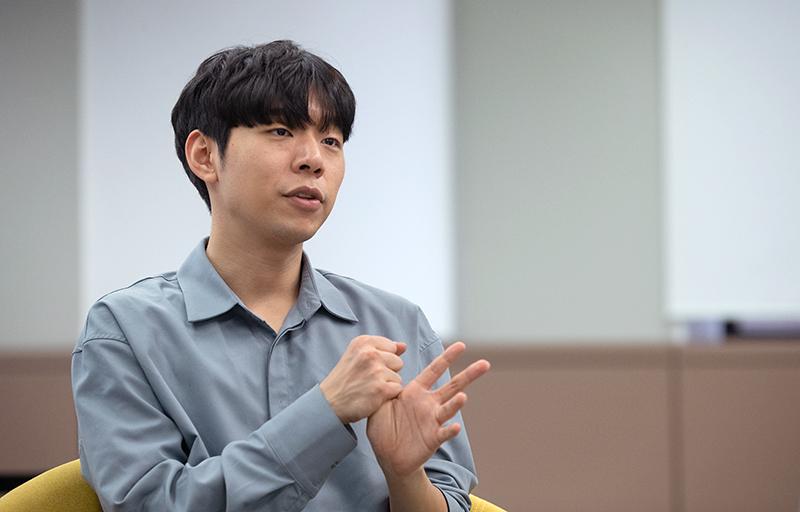 Not only domestic media but those in countries such as the U.S., the U.K., France, Japan and Kenya continue to send him questions about Corona Map. He said he remains surprised by the media attention he receives.
The collegian on Feb. 17 was invited to Cheong Wa Dae to attend the duty briefings of the government's economy offices. He said his most memorable moment then was when President Moon Jae-in called his name and complimented him.
Despite his site's success, Lee said he does not wish to expand or further develop Corona Map.
"My dream is for the number of newly confirmed patients to reach zero and soon close Corona Map. As someone who develops websites, my goal is to devise another platform to benefit many people after that," he said.