The video "Korea, Wonderland?" posted on March 17 on Korea.net's YouTube channel attracted more than a million views four days after it was posted. The content shows brave people jointly trying to overcome the COVID-19 pandemic and helping those around them who are in a worse situation. Korea.net met such people to hear their stories firsthand.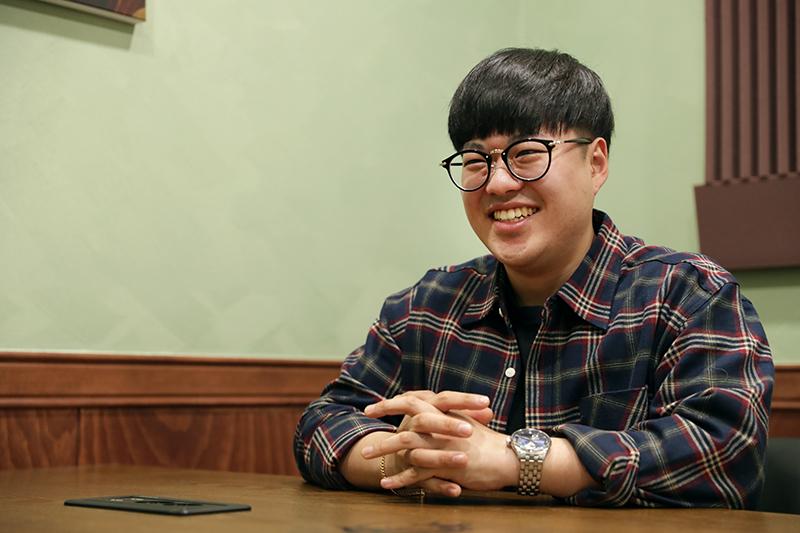 By Lee Kyoung Mi and Lee Jihae
Photos = Kim Sunjoo
Incheon | April 18, 2020
A medical group from Severance Hospital in Seoul for treating the novel coronavirus disease (COVID-19) on April 7 said symptoms of patients critically ill from the coronavirus improved after they were injected with the plasma of those who fully recovered.
This announcement especially made Lee Hye-chan happy, as he donated plasma for use in developing the treatment. He went to Wuhan, China, on a business trip and returned to Korea on Jan. 31 on the first chartered plane sent by the Korean government.
He stayed at a quarantine center in Asan, Chungcheongnam-do Province, and after testing positive for the coronavirus, he was relocated to the National Medical Center. After undergoing treatment for about 20 days, he was deemed fully recovered.
He was very cheerful in an interview with Korea.net on April 18 at a café in Incheon.
On why he donated his blood without expecting payment, he smiled shyly and said, "Drawing blood is not that hard." Considering what he received, he said it was par for the course for him to donate blood to those infected.
"What touched me the most was the chartered plane. The nation took action to take care of its citizens. The treatment was free. So it naturally made me think I must give back for what I received," he said.
Over a three-week period starting on March 6, Lee visited the National Medical Center and Severance Hospital five times to donate blood, saying, "I hope that COVID-19 treatment is developed faster even by a day."
"I will continue to go whenever and wherever they need the blood of a COVID-19 survivor."
He also thanked the medical staff who wore thick protective gear all day long for curing him and treating him like family. He smiled when saying he will probably never forget the taste of a snack and ramyeon (instant noodles) that a nurse bought for him.