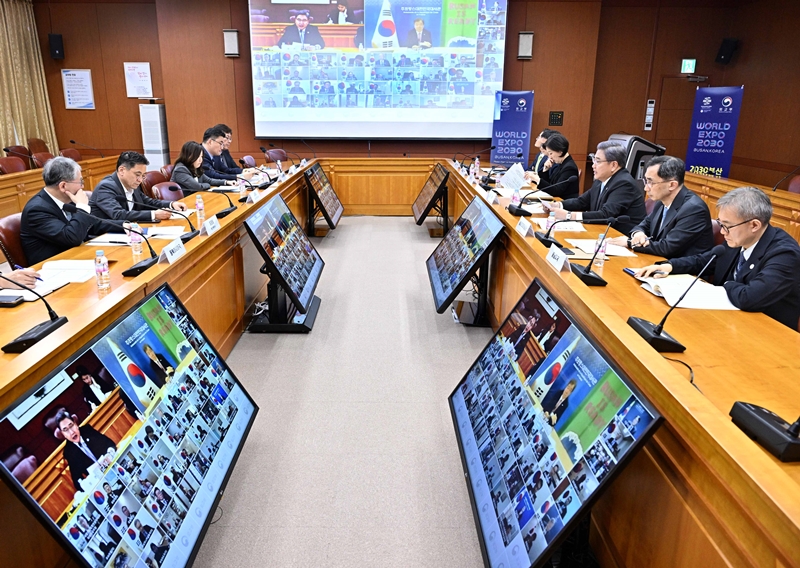 By Lee Kyoung Mi
The Ministry of Foreign Affairs on Nov. 7 said it will newly open and promote by next year diplomatic missions in 12 countries in Europe, Central and Latin America, and Africa.

The ministry said it will set up eight embassies in Luxembourg, Lithuania, the Marshall Islands, Slovenia, Sierra Leone, Armenia, Estonia and Zambia and upgrade embassy-level branches to official embassies in Jamaica and Georgia. Botswana and Suriname will get embassy-level branches.
"As a global pivotal country, we are taking measures to exert global leadership and bolster our diplomatic power," the ministry said on its plan. "With the horizons of Korean diplomacy and the scope of our economic activity further expanding across the continents of Europe and Africa and the Caribbean and South Pacific, we will actively pursue a leading role in protecting the rights and interests of Korean companies and expats abroad."
The ministry added that all 12 countries had already welcomed the news since they had repeatedly requested that Korea set up diplomatic missions there.

Seoul has formal relations with 192 countries, 116 of which have permanent embassies. It also runs 46 consulates general, five representative missions, 14 consulates and seven consulate offices.
km137426@korea.kr