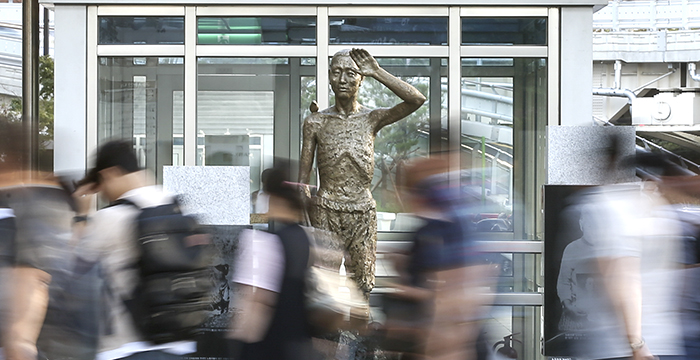 By Min Yea-Ji and Kim Minji
The Ministry of Foreign Affairs on Jan. 3 expressed "deep remorse" over Japanese Prime Minister Shinzo Abe's statement that the issue of Korean forced laborers during Japan's 1910-45 occupation of the Korean Peninsula was resolved under the 1965 bilateral agreement that normalized Seoul-Tokyo ties.
In addition, the Ministry of National Defense said it will soon release a video refuting Japan's claim that a Korean warship locked its radar on a Japanese patrol plane.
The Foreign Ministry said, "Japan has concluded that Korea's judicial branch violated international law regarding the Supreme Court's ruling on compensation for victims of forced labor in Japan. We express remorse over Japan's undiplomatic and inappropriate comments, which have caused the relationship between the two countries to retrogress."
"Moreover, we expect the forced labor victims, who have suffered from a long and unfortunate history, to heal and bilateral ties between Korean and Japan to advance in 2019."
On Jan. 1, Abe told TV Asahi in a New Year's interview, "The forced laborer issue on the Korean Peninsula was completely resolved with the 1965 Korea-Japan agreement, so the (Supreme Court) verdict is invalid under international law."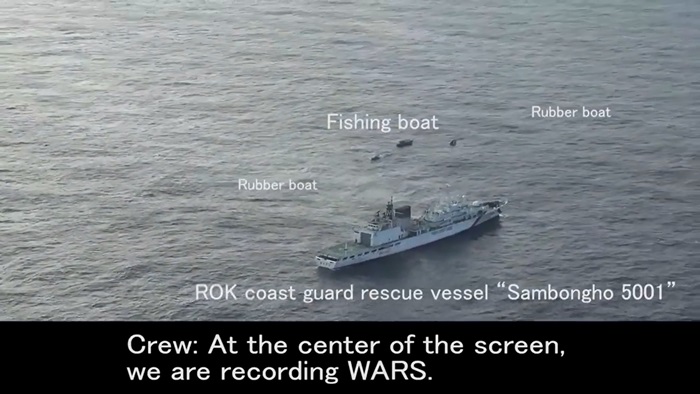 The Korean Defense Ministry, meanwhile, announced that it will soon release a video to counter footage Tokyo used on Dec. 28 to accuse a Korean destroyer of locking its radar on a Japanese patrol plane. Japan also released an English-subtitled version of the footage later that day.
"Our video shows the flaws in Japan's video and thus Japan must provide answers on the issue. We expect to upload the video on our YouTube channel as soon as it's ready," said ministry spokesperson Choi Hyun-soo in a news briefing.
"We tried working-level consultations in the beginning but Japan kept releasing and spreading misleading facts, so we're trying to respond properly."
jesimin@korea.kr