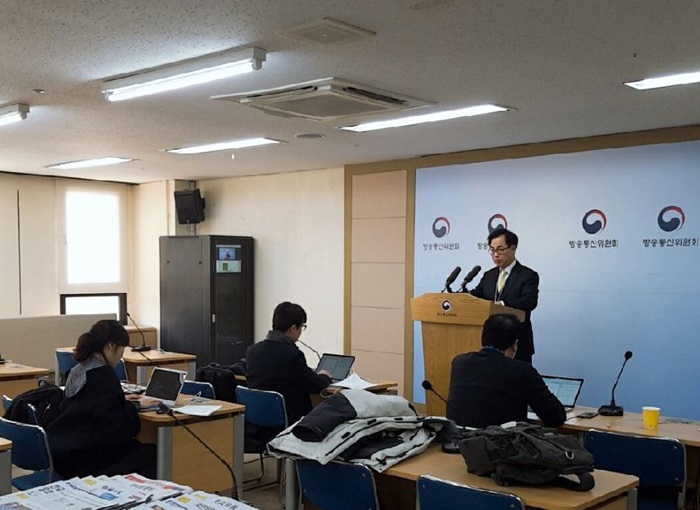 By Kim Young Deok and Kim Minji
The Korea Communications Commission (KCC) on Feb. 14 said the recent adoption of Server Name Indication (SNI) technology for blocking foreign domains has nothing to do with internet censorship or violation of freedom of expression.
The KCC said it blocked through SNI filtering 895 foreign sites, including those for online gambling and pornography, to crack down on distributors of illegal data and better protect victims.
SNI technology blocks access to target servers if the server names are on the KCC's blocked list, resulting in illegal sites having their screens go black when users try to access them.
The stronger SNI-powered system blocks user information such as an IP address before encryption. Those opposed to SNI have warned of the possibility of internet censorship because personal information can be verified before encryption.
The KCC said checking and blocking illegal servers in SNI fields, where URL information is not encrypted, form a method of mechanically blocking access similar to spam blocking. Thus the media watchdog said the measure is neither related to censorship of communication or data nor restricted by the Act on the Protection of Communications Secrets.
The commission also said the deletion of or blocking of access to illegal sites is not tantamount to violation of freedom of expression.
"(Through SNI blocking), we expect illegal domains to be effectively blocked," it said. "We will try to foster a healthy internet environment and also protect the rights of content creators such as webtoon (online comic) artists and victims of sexually explicit digital videos."