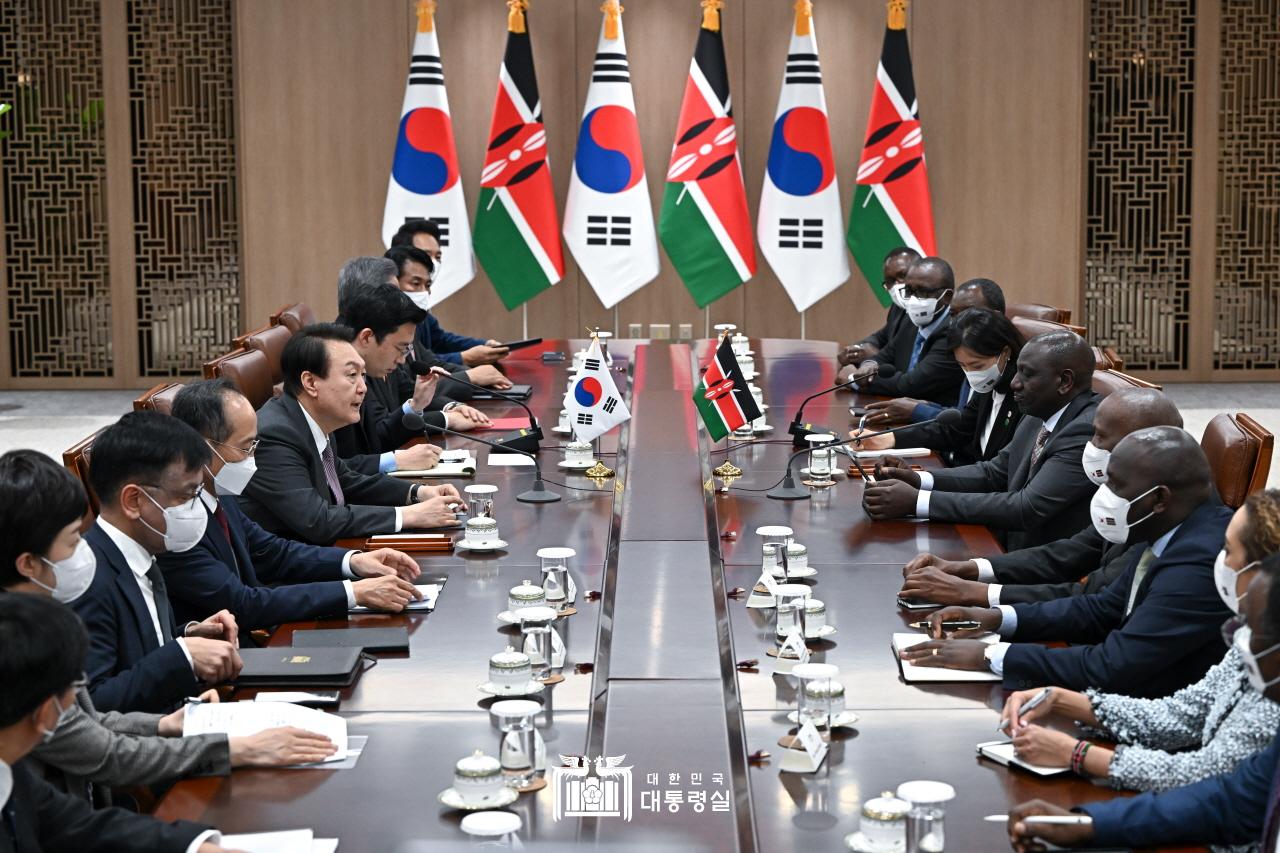 By Xu Aiying
Photos = Office of the President
President Yoon Suk Yeol on Nov. 23 held a bilateral summit at his office in Seoul's Yongsan-gu District with visiting Kenyan President William Ruto, with both leaders sharing opinions on strengthening bilateral exchanges and cooperation.
President Yoon welcomed his Nigerian counterpart as the first Kenyan head of state to visit Korea in 32 years and hailed President Ruto's choice of Korea for his first Asian trip after the latter's inauguration just two months ago. "Using this visit as an opportunity, we hope to develop bilateral cooperative relations in a variety of fields," President Yoon said.
"We ask for your interest so that Korean companies can more actively take part in Kenya's energy and defense sectors," he added. "We will contribute to enhancing food security in Kenya through support for new rice varieties that our country developed."
President Yoon also asked Kenya to support Busan's bid to host the 2030 World Expo and Korea's campaign to secure a non-permanent seat on the United Nations Security Council. "Our government will offer support so that Korean companies can actively cooperate and contribute to the development of Kenya, the gateway to the East African economy," he added.
In response, President Ruto said Kenya, which is 93% dependent on renewable energy, is highly interested in adopting nuclear power, another form of clean energy, adding that he hopes to discuss this with Korea.
He also said his country's capital of Nairobi wants to adopt Korea's intelligent bus and fare transfer systems, requesting Korea's interest and cooperation to develop Kenyan talent in medicine and science and importing more agricultural items from Kenya.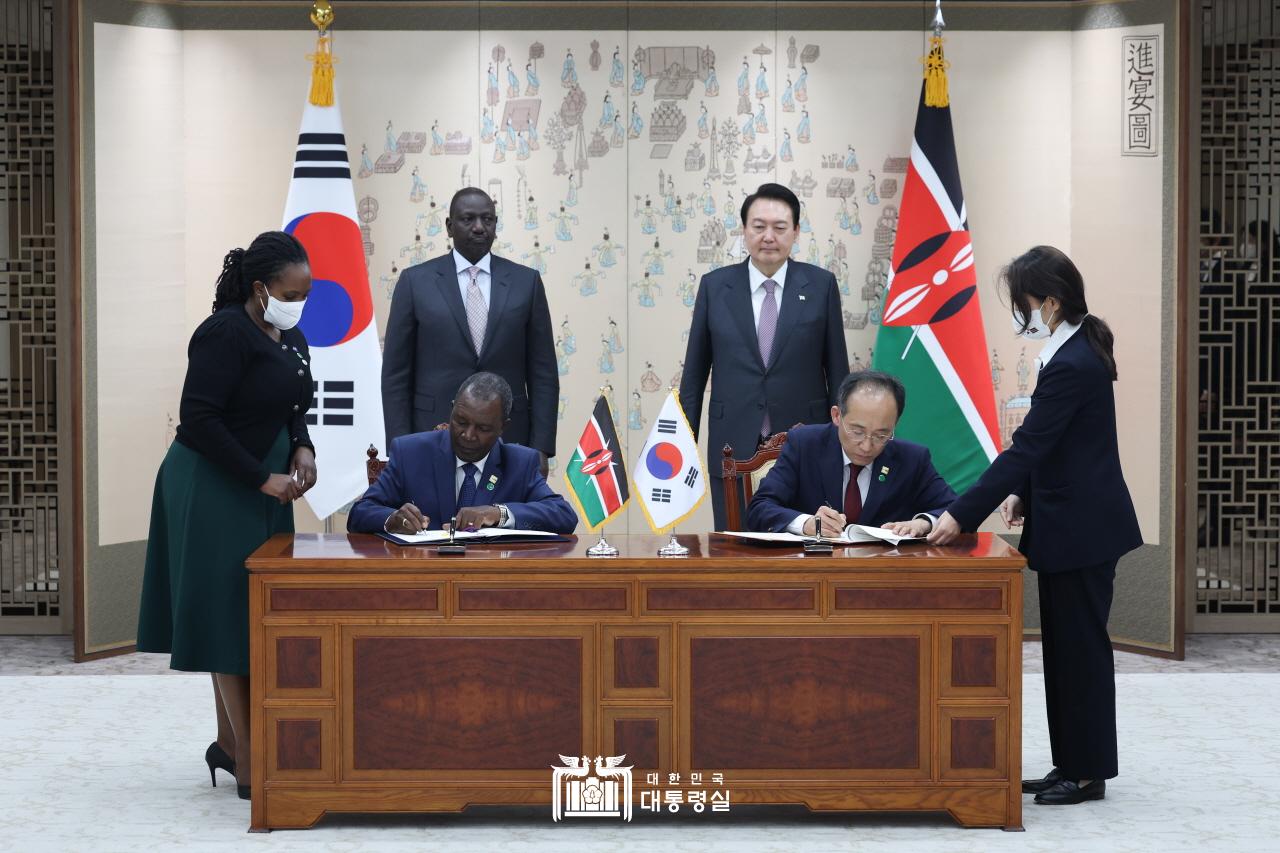 Meanwhile, the two countries signed a basic agreement on raising the loan ceiling for Kenya to USD 1 billion under Korea's Economic Development Cooperation Fund (EDCF) from 2022-26.
Launched in 1987, the EDCF is a government fund to support industrial development and economic stability in developing countries and raise economic cooperation with them.
The deal stipulates a higher ceiling for EDCF loans for Kenya to USD 1 billion for 2022-26 from USD 300 million dollars for 2018-20. Through this accord, the Korean government expects to expand contribution diplomacy like responses to climate change and modernization of agriculture, while providing a new turning point in helping Korean companies advance into Kenya.
xuaiy@korea.kr