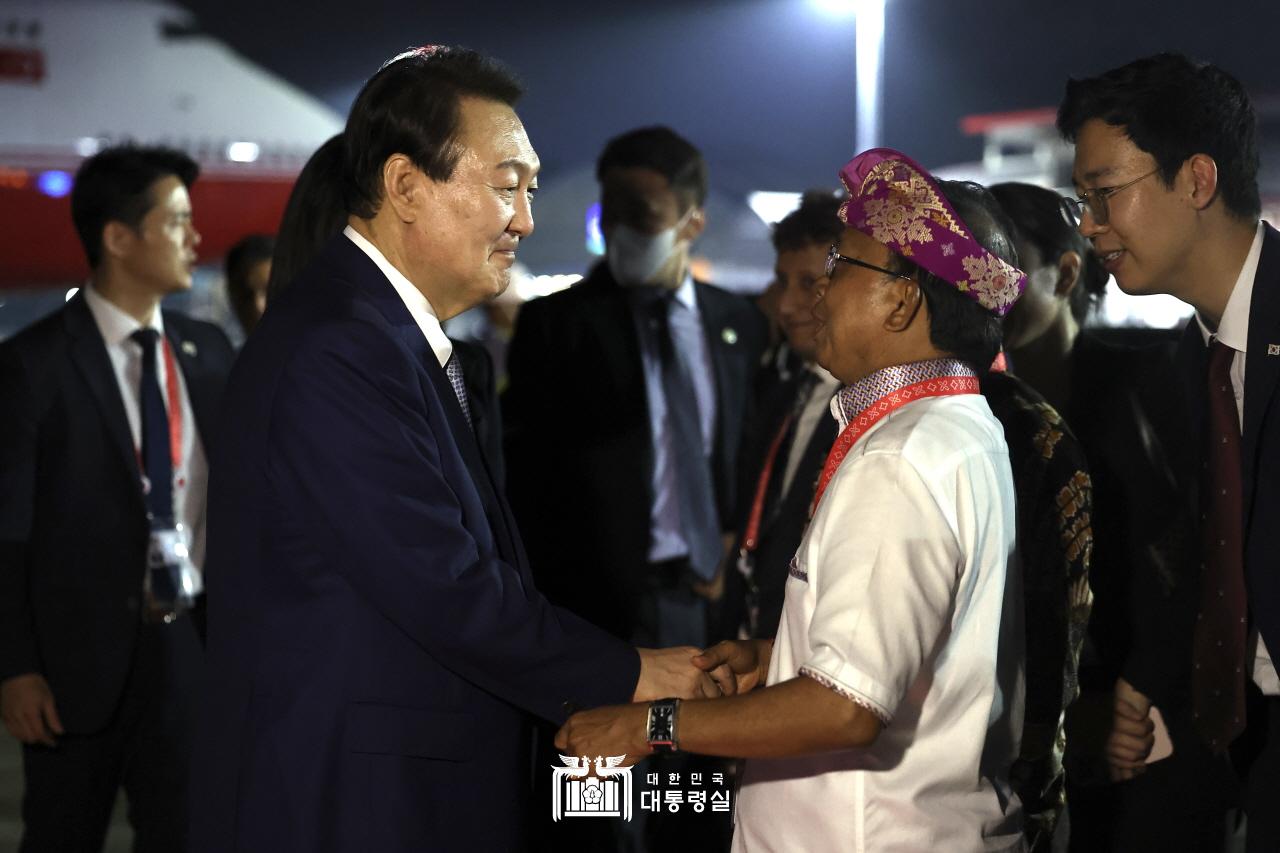 By Xu Aiying
Photos = Office of the President
President Yoon Suk Yeol on Nov. 16 returned home after completing his Southeast Asian tour to attend summits of the Association of Southeast Asian Nations (ASEAN) and Group of 20 (G20) economies.
He and first lady Kim Keon Hee at 6:50 a.m. arrived at Seoul Air Base in Seongnam, Gyeonggi-do Province, on the presidential plane Code One.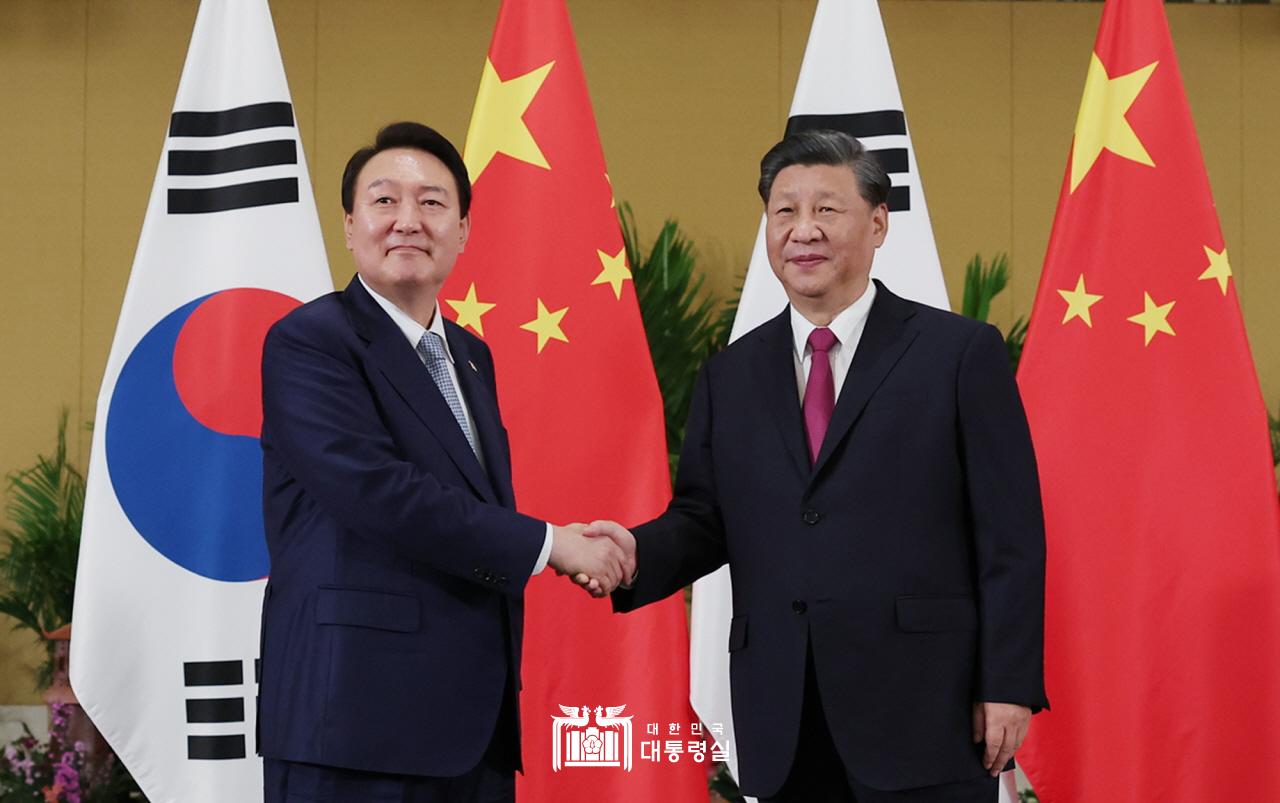 Earlier on Nov. 15, President Yoon held his first summit talks with Chinese President Xi Jinping since taking office in May this year.
In their 25-minute meeting from 5:11 p.m. (KST 6:11 p.m.) to 5:36 p.m., both leaders discussed issues of common interest such as development of bilateral relations, issues on the Korean Peninsula, and the situations of the region and world.
The two sides praised the incredible growth of bilateral exchange and cooperation since the establishment of diplomatic relations in 1992. They also agreed to advance ties in a more mature fashion based on mutual respect, reciprocity and common interest to mark the 30th anniversary of relations this year.
President Yoon said, "The diplomatic goal of the Korean government is to pursue the freedom, peace and prosperity of the international community based on common values and norms," adding, "As China's role is crucial in improving freedom, peace and prosperity in East Asia and the international community, both countries should closely communicate and work together."
President Yoon also told his Chinese counterpart that North Korea has recently committed provocations at an unprecedented frequency and escalated nuclear and missile threats, saying, "As a permanent and charter member of the United Nations Security Council and our neighboring nation, we expect China to play a more active and constructive role."
Expressing sympathy on the activation of high-level bilateral dialogue, President Xi proposed a 1.5-track dialogue system between Seoul and Beijing and emphasized expanding two-way communication and building political trust.
"I hope that Korea and China share a common interest in Korean Peninsula issues and defend peace, and for Seoul to actively improve inter-Korean relations," he added.
On Seoul's "audacious initiative" of economic assistance to Pyeongyang in return for the latter's denuclearization, the Chinese leader said, "If North Korea responds favorably, we will provide our active support and cooperation so that this bold plan is implemented well."
Unable to make a trip to Korea so far because of COVID-19, President Xi said that if the coronavirus situation is stabilized, he would happily accept President Yoon's invitation to visit Korea. The Chinese leader added that he hopes President Yoon can visit China at a time convenient for both sides.
xuaiy@korea.kr