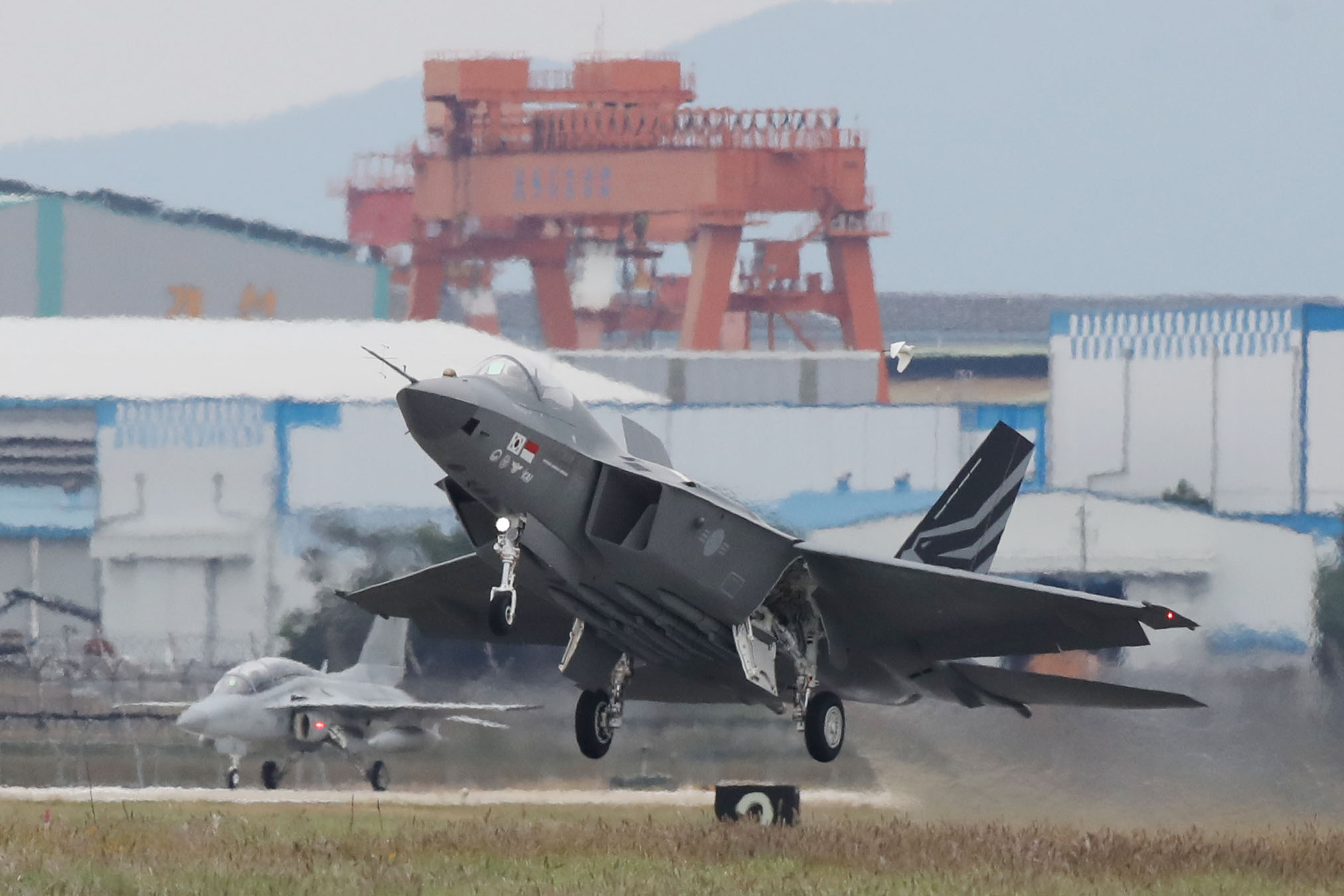 By Min Yea-Ji
Photos & video = Defense Acquisition Program Administration
The domestically developed fighter jet KF-21 Boramae on Sept. 28 completed its first public test flight, demonstrating stable flight in front of key military officials and the public after making its historic inaugural flight on July 19.
The Defense Acquisition Program Administration (DAPA) on the same day hosted a celebratory event to mark the jet's first public test flight at the 3rd Flying Training Wing of Sacheon Air Force Base in Sacheon, Gyeongsangnam-do Province. Among the six prototypes of the KF-21, No. 1 took the lead and flew for 20 minutes before folding its landing gear and landing safely on the runway.
Republic of Korea Air Force Maj. Ahn Jun-hyun, who piloted the jet on July 19, was also in control of the latest test flight.
Led by Korea Aerospace Industries (KAI), the KF-21 Boramae is a 4.5-generation fighter jet being jointly developed by Korea and Indonesia. The project was launched in 2016 and the first prototype was released on April 9 last year. After undergoing tests on the ground and procedures for flight preparation, the jet saw its first test flight in July over Namhae-gun County, Gyeongsangnam-do Province.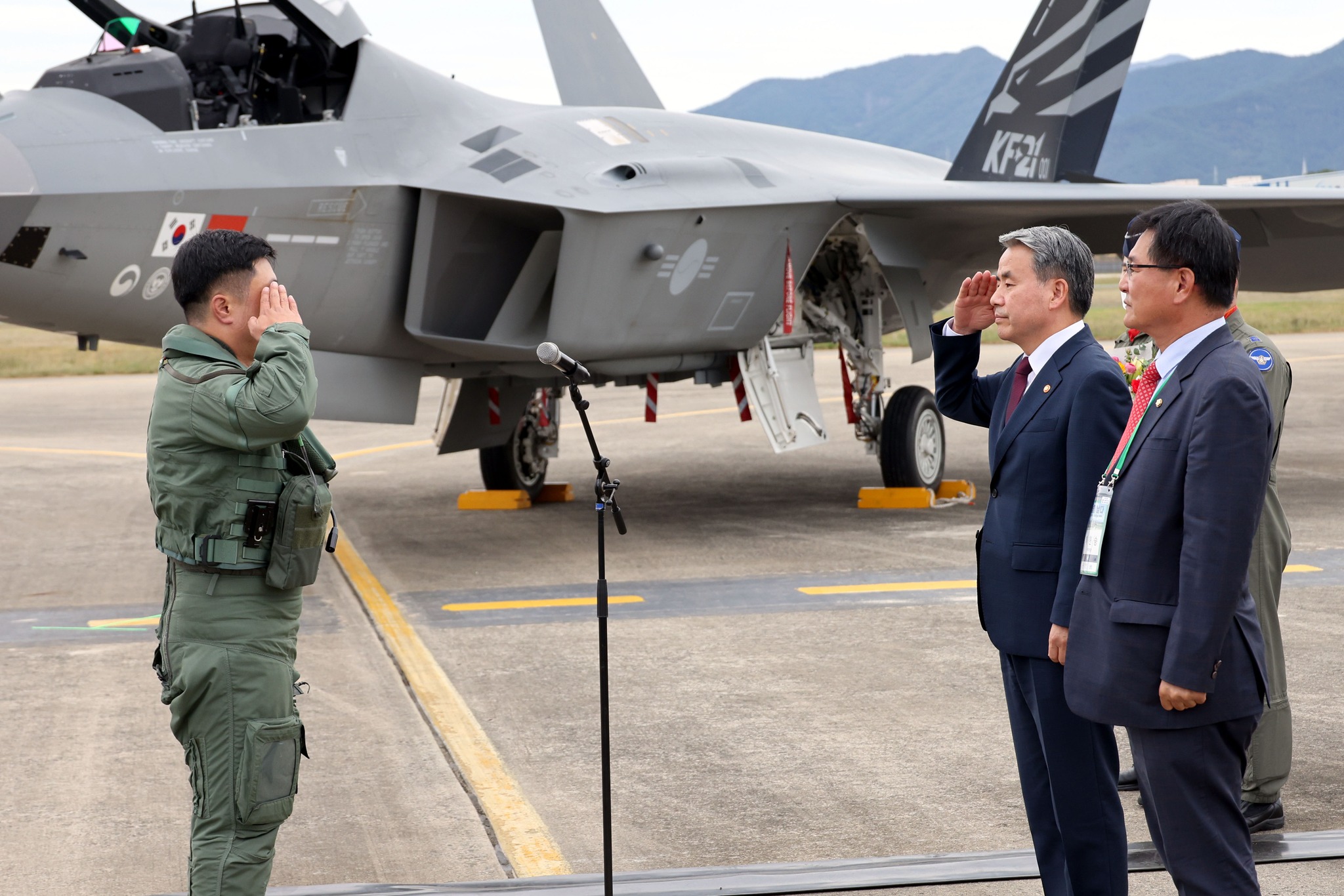 Having completed an early-stage soundness test, the KF-21 will undergo further testing to expand flight range. The remaining five prototypes from next month will undergo some 2,000 test flights in order from next month until 2026. From 2026-32, the Air Force seeks to upgrade its fleet through mass production of the jets.
Minister of National Defense Lee Jong-Sup said, "I thank all those who dedicated themselves to the development of the KF-21 fighter jet over the last two decades including KAI, DAPA, the Air Force, subcontractors, academia and research institutes," adding, "I expect the KF-21 to play a major role as the main player in air defense that dominates future battlefields and deters North Korea's nuclear threat."
Attending the event were high-ranking military officials including Minister Lee, DAPA chief and Minister of Defense Acquisition Eom Donghwan, lawmakers, a delegation of Indonesian government officials including Indonesian Deputy Minister of Defense Muhammad Herindra, KAI staff and personnel from development companies involved in the project, defense attaches from embassies in Seoul and residents of the area.
jesimin@korea.kr