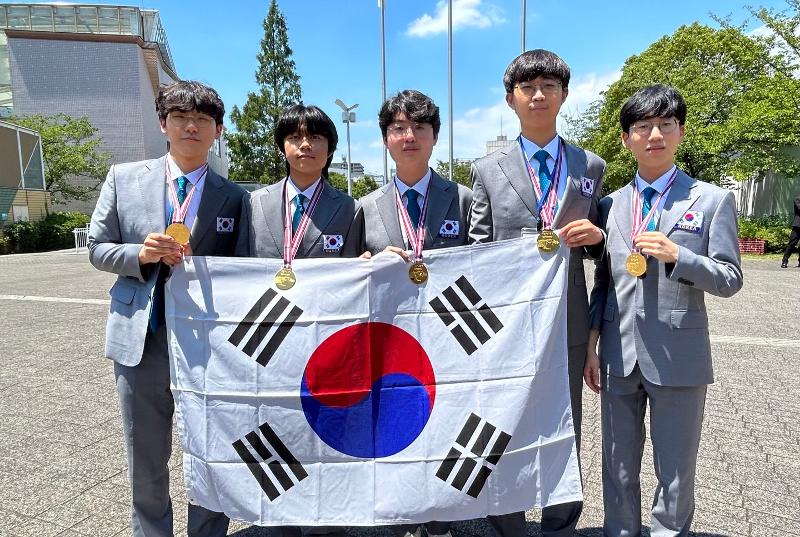 A team of five high school students has shared first place with China at this year's International Physics Olympiad.
The Ministry of Science and ICT in Seoul on July 17 said all five members won gold medals at the 53rd contest held from July 10-17 in Tokyo, Japan.
Attracting 387 students from 86 countries, the event featured Seoul Science High School seniors Noh Ian, Suh Kyumin, Lee Junsuh and Lee Hyunchae and Gyeonggi Science High School senior Han Jongyoon. Korea and China tied for first.
The U.S. secured third with four gold and a silver and Taiwan, Romania and India tied for fourth with three gold and two silver each.

Held every July, the annual event comprises two sections: experiments and theory. Contestants have five hours per day over two days to earn a perfect score of 50 — 20 from experiments and 30 from theory.
"I'm proud of these students for overcoming a long and difficult procedure with passion," said Myongji University professor Kim Jaewan, who led the delegation. "I hope they can grow into talented individuals who show their skills in diverse areas and become outstanding people who lead the country."
hjkoh@korea.kr